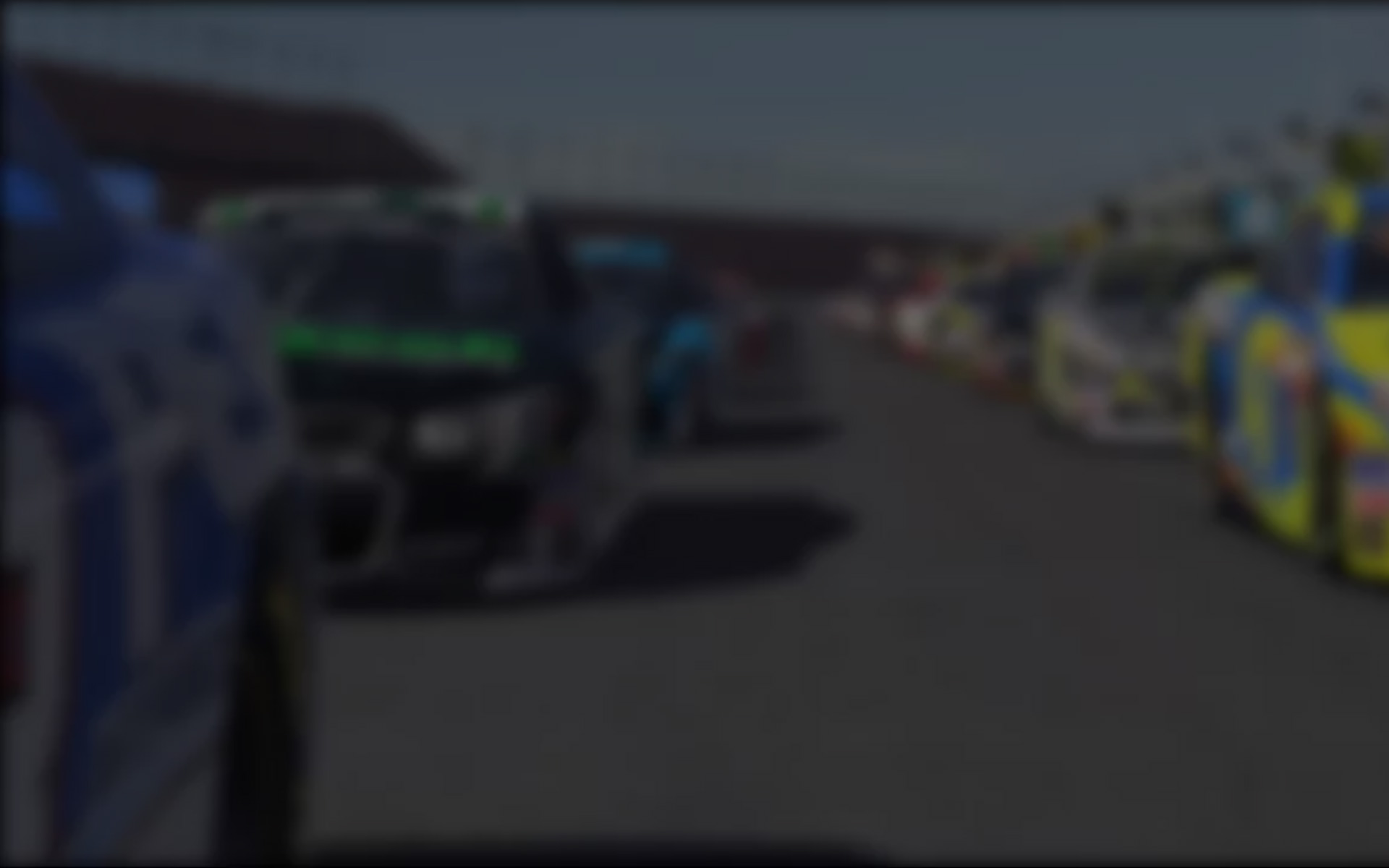 Ohio iRacer Scores Second Consecutive Victory
Series rookie, Wyatt Gooden, earned his second consecutive Volkswagen Jetta TDI Cup victory and the season-championship point lead on Sunday with a win at Autobahn Country Club, Round Six of the ten race SCCA Pro Series championship.  Two more rookies rounded out the top-three as Jarvis Gennari earned his second top-five appearance of the season bringing his Jetta TDI Cup car home in second and Kevin Gleason, Sunday's polesitter, was just behind him in third place.
Like their fellow competitors, Gooden, Gennari and Gleason have access to membership in iRacing.com through their participation in the VW Jetta TDI Cup.  However, Gooden earned his ride in the SCCA Pro Series by winning the iRacing.com VW Jetta TDI Cup last year.
"I love the track here at Autobahn Country Club," said Gooden, who hails from Gates Mills, Ohio.  "The circuit is very challenging and there are a lot of great corners.  I don't really know what to say about the event, other than that it was a perfect weekend.  I qualified third yesterday, so it was exciting to notch the win after having to make a few passes.  Today was also a great race from the points perspective; I was able to earn some solid points and the guys ahead of me in the Championship finished further down the field, which helps me a lot.  After winning two in a row, I can't wait to get to Road America in a few weeks."
Series veteran, Jake Thompson earned his fourth top-five result this morning as he finished fourth and AJ Nealey finished fifth.
With just four races left in the 2010 season, the points race remains tight with just 29 points separating the top-five drivers.  Gooden leads the Championship with 190 points.  Fellow rookie and iRacer Arie Ouimet retains his position of second place with 182 points, while Juan Pablo Sierra Lendle drops from first to third place after a twelfth place result and ends up with 176 points. Thompson moved into fourth place with 170 points and JD Mobley rounds out the top-five with 161.
The Series next heads to Elkhart Lake, Wisconsin for Rounds Seven and Eight of the 2010 Jetta TDI Cup at Road America on August 21st and 22nd.
Volkswagen Jetta TDI Cup Results: Round Six – Autobahn Country Club
Finish   Start   Car   First Name   Last Name   Hometown   Sponsors
1   3   18   Wyatt   Gooden (R)   Gates Mills/OH   iRacing
2   9   12   Jarvis   Gennari (R)   Boca Raton/FL   Castrol
3   1   32   Kevin   Gleason (R)   Johnstown/PA   Oakley
4   7   19   Jake   Thompson   Calgary/AB   STAUBLI
5   5   2   AJ   Nealey   Edgewater/MD   Pirelli
6   13   20   Arie   Ouimet (R)   Plymouth/MA   VW Parts & Accessories
7   2   7   JD   Mobley   Castle Rock/CO   STAUBLI
8   11   3   Taylor   Broekemeier   Ft. Collins/CO   Aggreko
9   15   6   Ryan   Ellis   Ashburn/VA   Oakley
10   18   26   Andrew   Cordeiro   Woodbridge/ON   DefNder
R – denotes Rookie
---
You may also like...
---