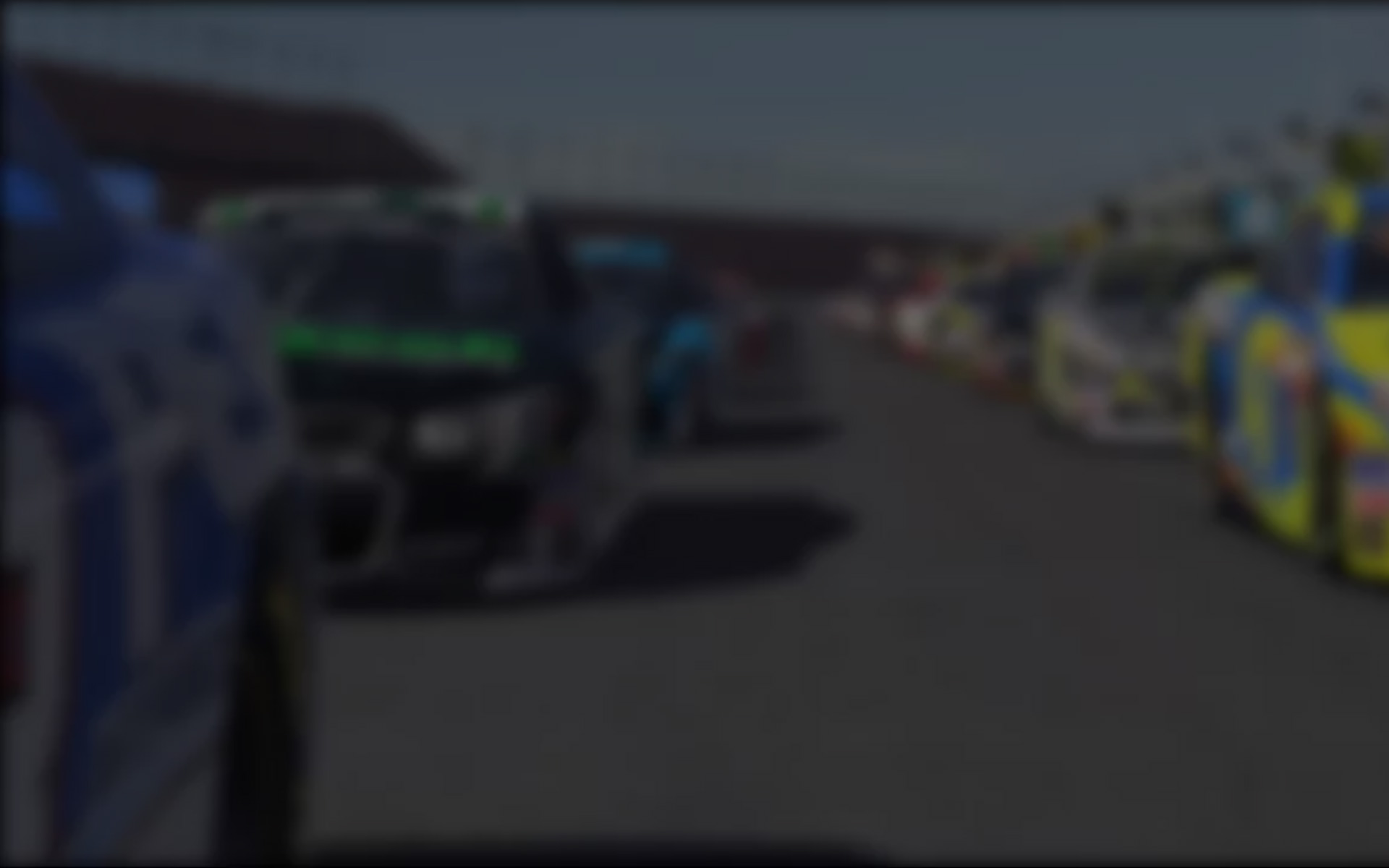 August 24th, 2016 by James Krahula
Monday night's Premier Racing League Coastal Safety Auditors Grand National Series again saw Brian Yaczik in victory lane for the Darlington 100. Yaczik inherited the lead from Savage Spinners Pole winner, Jeff Ward, and held off the charging Jake Wright to claim his third victory of the year.
"We came off of pit road and I knew [fuel] was right on the number," said the always talkative Yaczik after the race.  "The way Jake [Wright] was catching me was I just flat ran my tires off!"
With the win, Yaczik moves into third place in the Chase Standings with only two races to go.
Wright registered another solid performance with his second place finish on Monday. Wright started 17th in the 25 car field, but was able to manage his tires to snag yet another top five (for the 15th time!). Paul Pepper's practice during the week paid off with a third place finish ahead of fellow sim racer Troy Haydt, while James Krahula rebounded from an earlier wreck with Jeff Rhyne to round out the top five finishers. A disappointed Ward was credited with a 14th place finish, one lap down, having to pit for fuel after leading the most laps in the event.
The bubble for the sim racing post-season remains a nail biter as Joe Hassert extended his gap over Rhyne for the final transfer spot. Hassert collected a sixth place finish while Rhyne came home P17 after encoutering trouble on multiple occasions during the event.
Next week the series will head to "America's Hometown Track!" to take on the South Boston Speedway on August 29th for the SoBo 125. If you would like to find out more information about the Premier Racing League, visit www.PremierRacingLeague.com
---
You may also like...
---