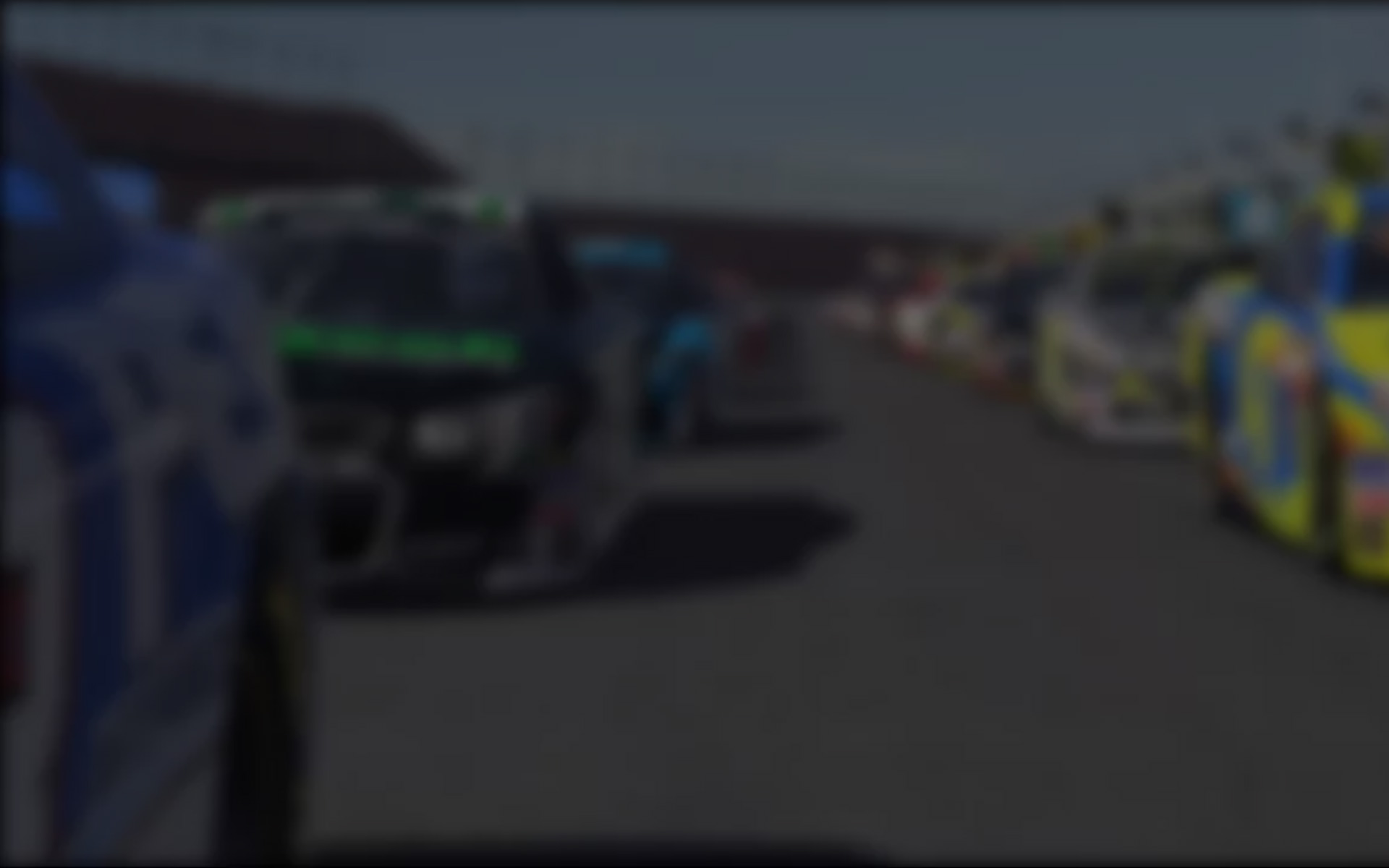 France's Yohann Harth made it three winners in three rounds to start the 2019 Thrustmaster iRacing Rallycross World Championship, taking the checkered flag in Saturday's visit to Sonoma Raceway. It was the second career iRX victory for the ART Subaru Winter Experience driver, who was joined on the podium by teammate Jon Robertson in third place. Loenbro Motorsports' Garrett Lowe, a playoff driver in the eNASCAR PEAK Antifreeze iRacing Series, scored a season-best second place in the other podium spot.
"I didn't expect to have such an easy race in the feature," Harth admitted. "I couldn't get the power down in the beginning, and I didn't want to risk it, because I knew I didn't need to battle with Garrett since I didn't take the Joker early. I didn't want to risk it—I was just taking it easy."
With incoming points leader and defending series champion Mitchell deJong not on the grid in Sonoma, the door was wide open for whichever driver could make the most of the opportunity. Harth seized his chance by posting the fastest laps in both practice and qualifying, and was one of three heat winners, joining Robertson and Atlanta winner Sami-Matti Trogen of SET Esports. Trogen's teammate Joni Heikkinen and Williams Esports' Josh Fox won the last chance qualifiers to set the grid.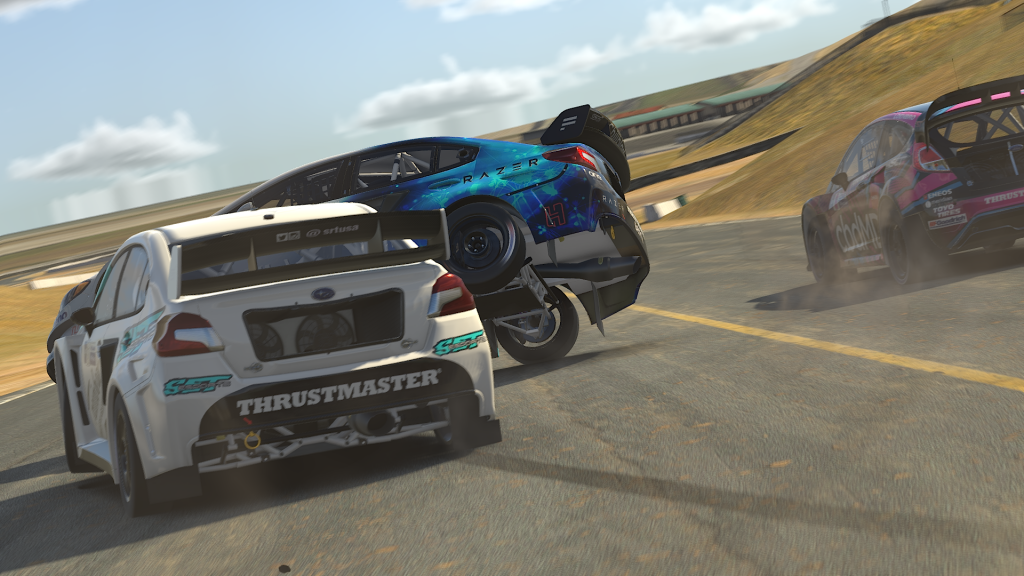 All 10 cars made it through the first corner, with Harth in the top spot, but mid-air contact and head-to-head battling caused Trogen to miss the jump and sent Fox flipping after landing. Jim Beaver eSports' Bobby Sandt Jr. used an immediate Joker to climb to second, but Lowe took the Joker on the next lap to take the spot and get right on Harth's bumper. Sandt then made a mistake in the carousel, causing an incident with Tommi Hallmann and Matt Adams that resulted in a DNF for Sandt.
Despite the pursuit from Lowe, Harth gradually built his lead and saved his Joker for the very end of the race. Trogen crossed the line in third, but was penalized and fell to seventh in the final standings, allowing Robertson to move onto the podium. Fox and Hallman recovered from their respective incidents to complete the top five.
"Once the track wears in a little bit, our pace picks up," said Lowe, the only Ford driver in the field this season. "All three weeks now, the more laps we run, it just seems to get better for me. (Yohann) picked up the pace about four or five laps in, so he was able to keep clicking off laps. I was able to keep pace with him for a little while, but towards the end he started driving away."
Thrustmaster iRacing Rallycross World Championship standings through three rounds are as follows:
Yohann Harth, 226
Sami-Matti Trogen, 218
Josh Fox, 203
Jon Robertson, 190
Mitchell deJong, 160
Tommi Hallman, 138
Otto Taskinen, 137
Steliyan Chepilevski, 122
Joni Heikkinen, 115
Garrett Lowe, 84
The Thrustmaster iRacing Rallycross World Championship season continues next Saturday at Lucas Oil Raceway, on a layout that made its real-world debut in 2017. As always, the action can be streamed live on the iRacing eSports Network on Facebook, Twitch, and YouTube at 2PM ET/11AM PT. For more information on iRacing and for special offers, visit www.iracing.com.
---
You may also like...
---