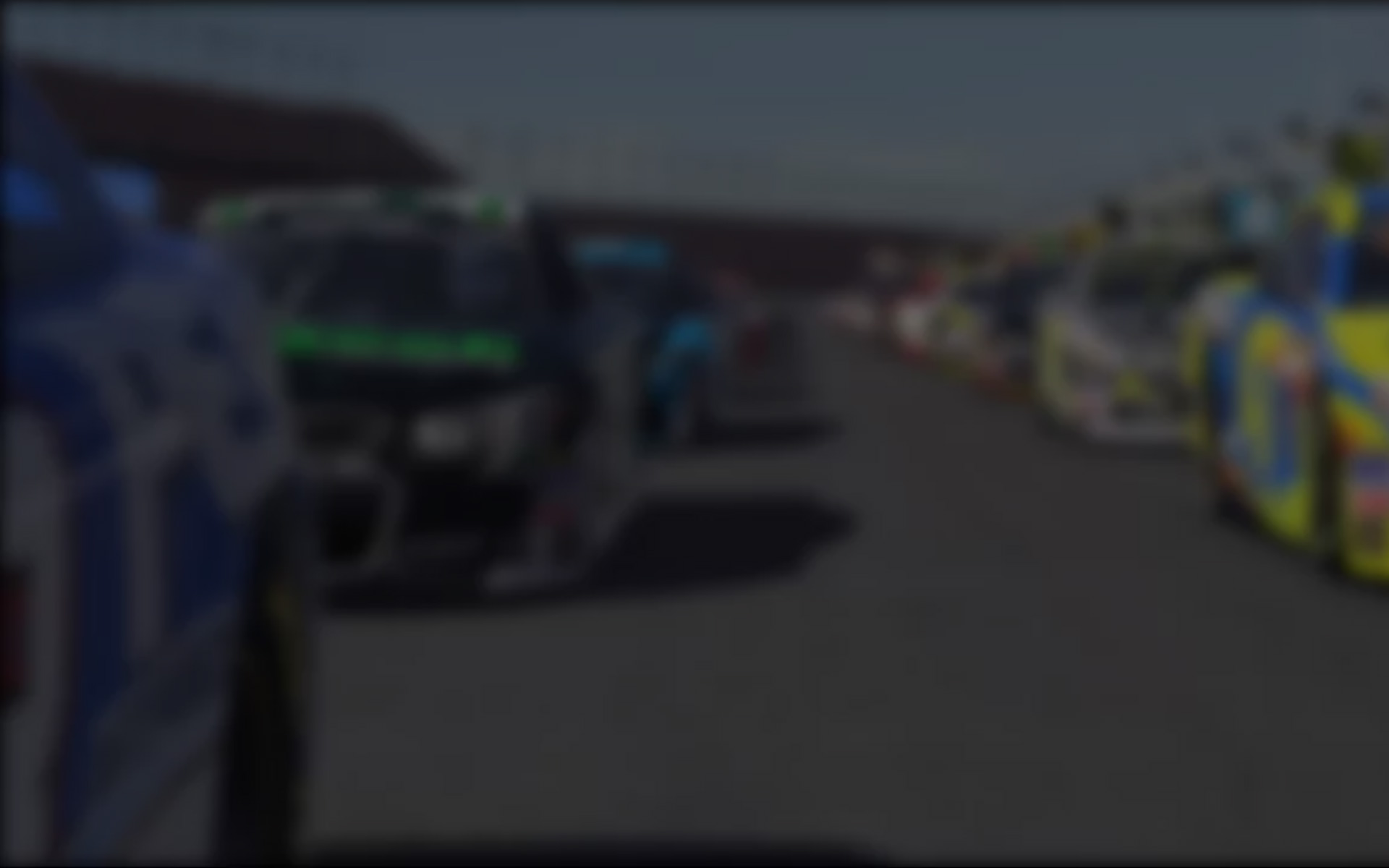 Zach Leonhardi's iRacing World of Outlaws Morton Buildings Late Model World Championship title defense kicks off tonight at Volusia Speedway, as the dirt late models kick off their 10-week chase for the championship. Leonhardi and 34 more of the world's top Dirt Oval iRacers will take on the half-mile dirt oval for the first of two times this season, as they begin their chase for the top share of a $25,000 prize pool.
"It surely will be tough," Leonhardi said of his chances to repeat. "I think this season will be a lot more of a perfection game—it's going to be really tough to stay up front. It would be amazing to pull it off again and cement myself as not being a one-off. I think I can do it, but I think it'll be tougher than last year."
It's easy to see why Leonhardi isn't taking anything for granted, even as he comes off of a season with four wins and 10 top-five results. Top 2018 adversaries Howard Weaver and Alex Bergeron are also back, with Bergeron having also taken the NOS Energy Sprint Car World Championship just a few short weeks ago. All told, 17 of last year's drivers will return to action this weekend, with another 18 newcomers who made it in through qualifying action for the first time.
As with the Sprint Car action, it'll be interesting to see whether superteams or single-car outfits perform best in Late Model competition. Bergeron's Sprint Car title was notable because it came as a one-car operation against a number of larger outfits, and he'll run on his own again as a Late Model driver. So will Casey Kirwan and Phil Diaz, each of whom also run in the eNASCAR PEAK Antifreeze iRacing Series; Diaz will carry the ineX Racing colors, while Kirwan will run with Clint Bowyer Racing as he does in stock cars.
Leonhardi, meanwhile, is part of a four-car TTL Esports effort that also includes Tyler Ducharme and Sprint Car drivers Nick Cooper and Dylan Houser, while Weaver heads up a sizable Victory Lane Racing effort that also features Kevin Dedmon, Austen Semmelmann, Jeremy Capron, Steven Wilson, Evan Seay, Randall Carter, Virgil Graham, Blake Brown, and Blake Garrett. Swindell Speedlab will also bring multiple cars to the series, with crossover standouts James Edens, Adam Elby, and Matthew McKinney joined by Late Model rookies Kendal Tucker, Blake Cannon, and Blake Matjoulis.
"I'm not sure who the toughest (competition) is going to be," Leonhardi admitted. "I think this season will see more winners and more comers and goers. These new guys are really tough, and I think consistency will be very important again."
Tonight's iRacing World of Outlaws Morton Buildings Late Model World Championship season opener from Volusia Speedway Park kicks off at 9PM ET/6PM PT. The event can be streamed live on the iRacing eSports Network on Facebook, Twitch, and YouTube.
---
You may also like...
---