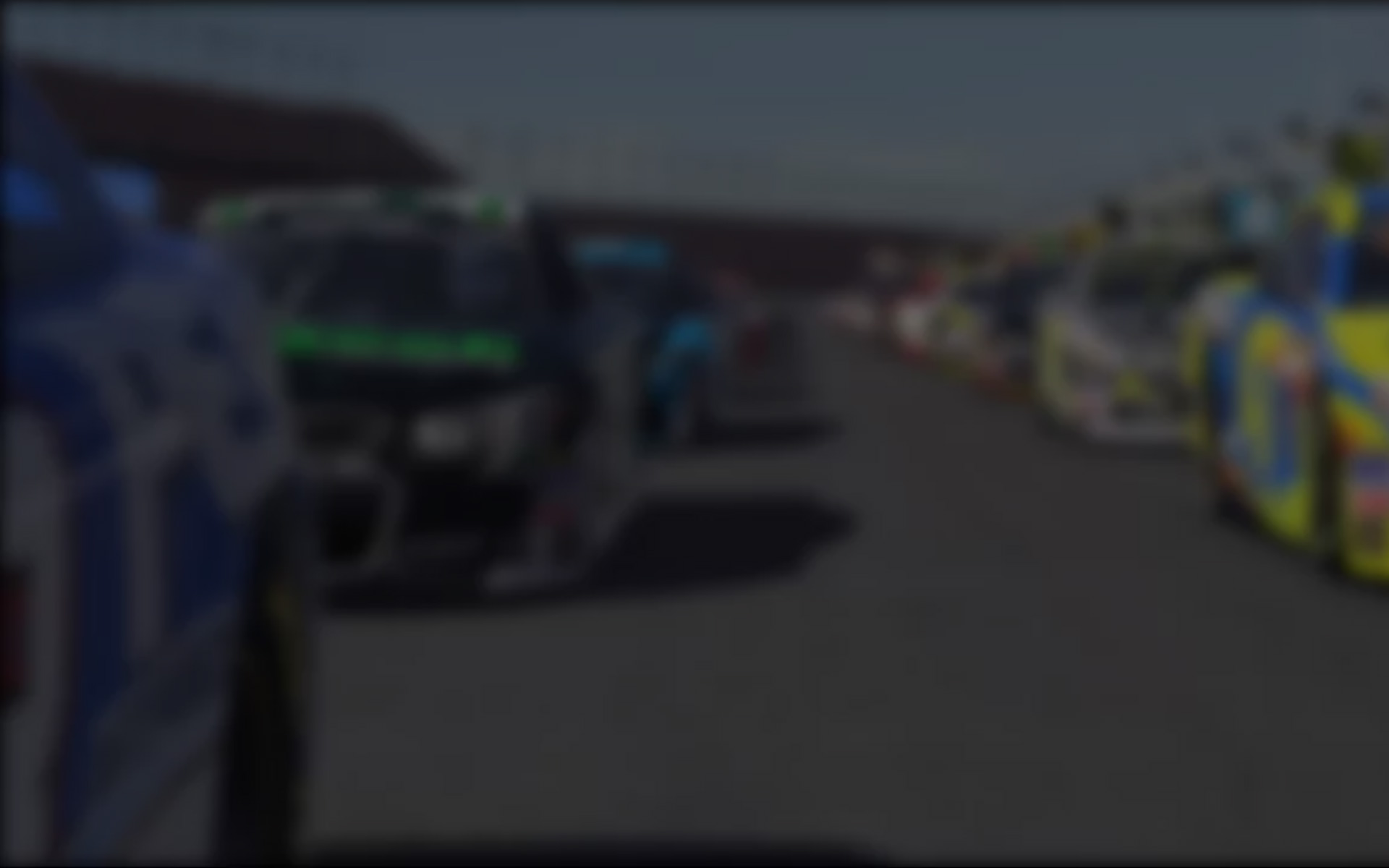 Roush Fenway Racing's Zack Novak beat JR Motorsports' Michael Conti to the line in a thrilling eNASCAR iRacing All-Star Race from Rockingham Speedway on Thursday. Novak, driving a throwback paint scheme that honored Mark Martin's first career win from the track in 1989, followed up a runner-up finish in the first race of the eNASCAR PEAK Antifreeze iRacing Series playoffs with a win in the second-ever iRacing event broadcast live on NBCSN's NASCAR America.
"When I started racing at five years old, I never really knew what this would turn into," said Novak. "To come out here and do this, and put on a show for live television, is crazy. It's so surreal. I don't even have a driver's license yet!
"It was extremely hard to pass, but Conti's a very good driver, and he kept putting pressure on me. I just tried to hold the top as best as I could and make it hard for him, and the top line came in a lot better than I expected."
Flipsid3 Tactics' Ryan Luza, who finished second to JTG Daugherty Racing's Nick Ottinger in another photo finish in Iowa Speedway in last month's race and joined Novak and Conti in this year's PEAK playoffs, was third. Two teams, Burton Kligerman Esports and Williams Esports, put both of their drivers in the top 10. As was the case in Iowa, NBC Sports analyst and real-world Monster Energy NASCAR Cup Series driver Parker Kligerman joined the field, but suffered a mid-race incident that dropped him in the final running order.
The top 10 finishers from Thursday's eNASCAR iRacing All-Star event at Rockingham Speedway were as follows:
Zack Novak, #6 Roush Fenway Racing Ford
Michael Conti, #8 JR Motorsports Chevrolet
Ryan Luza, #53 Flipsid3 Tactics Toyota
Logan Clampitt, #99 Burton Kligerman Esports Toyota
Nathan Lyon, #4 Letarte Esports Chevrolet
Ashton Crowder, #77 Burton Kligerman Esports Toyota
Matt Bussa, #5 Williams Esports Toyota
Chris Overland, #16 Wood Brothers Racing Ford
Bobby Zalenski, #18 Joe Gibbs Racing Toyota
Brian Schoenburg, #55 Williams Esports Toyota
eNASCAR and iRacing will return to NASCAR America on October 10 for the final race of the 2019 eNASCAR PEAK Antifreeze iRacing Series season at Homestead-Miami Speedway. The event will mark the first time that a points-paying iRacing event has been broadcast live on national television. In the meantime, the eNASCAR PEAK Antifreeze iRacing Series will continue its regular season on Tuesday, September 8 with a race at Indianapolis Motor Speedway; that race can be seen live on the iRacing eSports Network on Facebook, Twitch, and YouTube at 9PM ET.
---
You may also like...
---