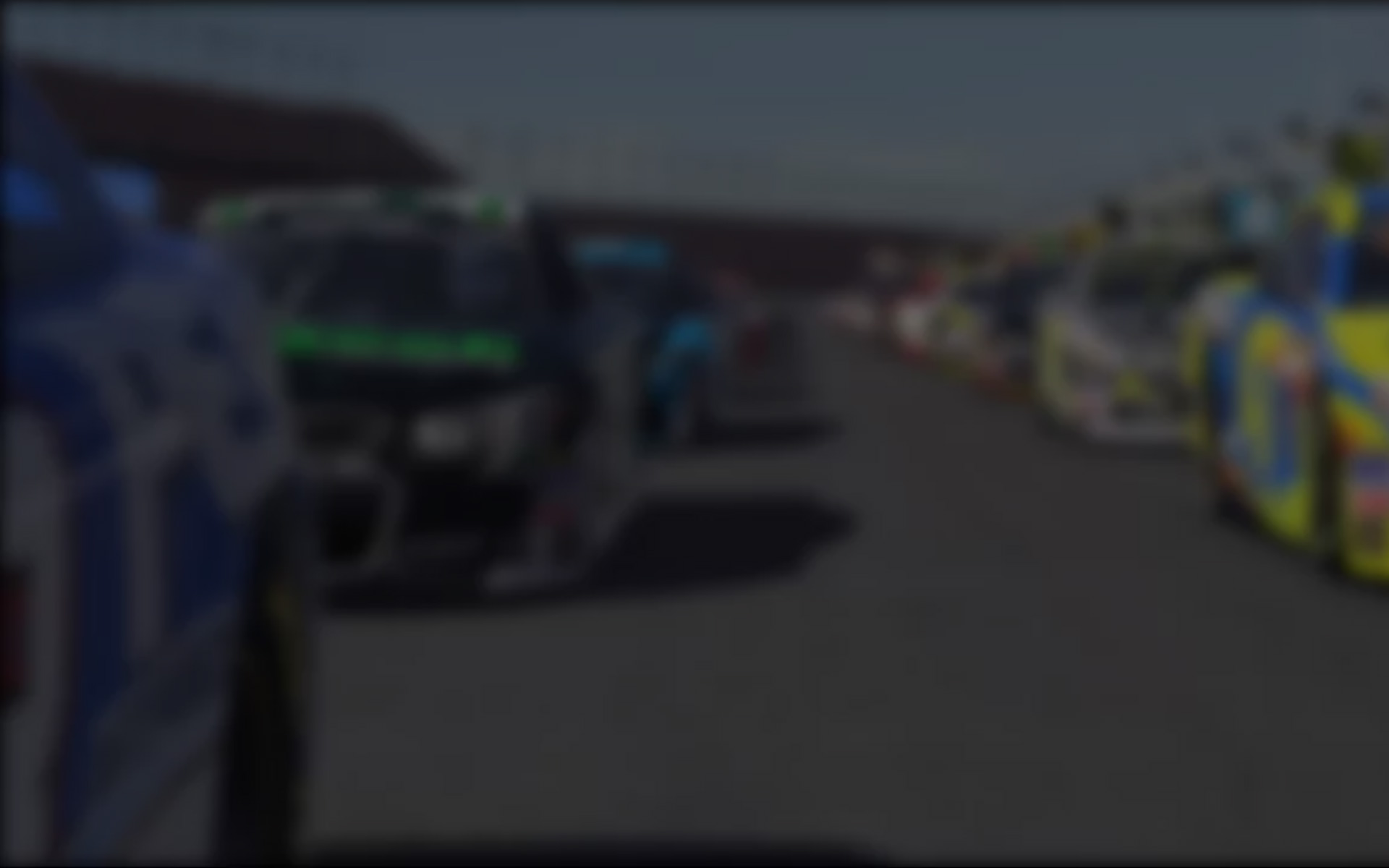 January 11th, 2017 by Jason Lofing
Bobby Zalenski put an end to Ryan Luza's hot streak in the NASCAR iRacing Pro Series, taking the victory at Sonoma Raceway in a dominant performance. Zalenski started from the pole and led all 55 laps on his way to the win and was never put under pressure once during the race.
Christian Challiner finished second, 12.8 seconds behind followed by Luza, who simply did not have the pace for the first time all season. Jarl Teien finished fourth. Garrett Lowe rounded out the top five, but was more than 26 seconds behind Zalenski, showing just how dominant Zalenski was on the road course.
The race started with Zalenski jumping out to a nearly four-second lead by the end of Lap Four as Luza and Teien settled into second and third, respectively. The two stayed in touch with each other, but Zalenski got smaller and smaller in their windshields as the laps wore on.
Pit strategy would also come to the forefront as the race approached halfway, due to a large amount of tire falloff. Even the top drivers had lost nearly three seconds of speed by Lap 15, prompting thoughts of a two-stop strategy. However, the Sonoma pit road is long, making such a strategy problematic, and the front-runners all opted to stop just once.
As pit stops for the leaders approached, Challiner began closing on Tien and Luza. Tien was first to give way on the frontstretch coming to Lap 20 while Luza let Challiner go entering Turn Seven five laps later. The three continued to run in this order until they all pitted on Lap 27, with Zalenski staying out and holding better than an eight-second lead.
Zalenski headed to the pits one lap later and while he did give up a couple seconds of his lead, he had the freshest tires of anyone in the top five for the second half of the race.
Challiner held second during the round of stops but Luza began pressuring him a few laps after returning to the track. However, Luza could not match Challiner's long run speed and dropped back after 10 laps. With his chance at second place all but gone except if Challiner made a mistake, Luza's focus switched to keeping Teien from overtaking him for third. Teien did close the gap on Luza but ran out of laps and had to settle for fourth.
Despite his third-place result, Luza still holds the series points lead, even before taking drops into account. His lead shrunk to eight points over Zalenski, as the pair are well clear of the rest of the field in the pre-drop standings. Darik Bourdeau is third, followed by Marcus Richardson. Both simracers had solid top-ten runs at Sonoma to solidify their positions in the top-five in the standings. Trey Eidson is now fifth, leap-frogging Brian Schoenburg who struggled to an eighteenth-place finish in virtual wine country.
With just two races remaining in the season, the NASCAR iRacing Pro Series shifts back to an oval as Richmond International Raceway plays host next week. RIR is the final short track race of the simracing season and drivers will be looking to solidify their positions in the standings before going into the series finale at Daytona, which will likely be unpredictable. Can Luza return to an oval and regain his dominant form, or will Zalenski ride his wave of momentum to a second straight victory? Find out next Tuesday night on iRacing Live!
---
You may also like...
---