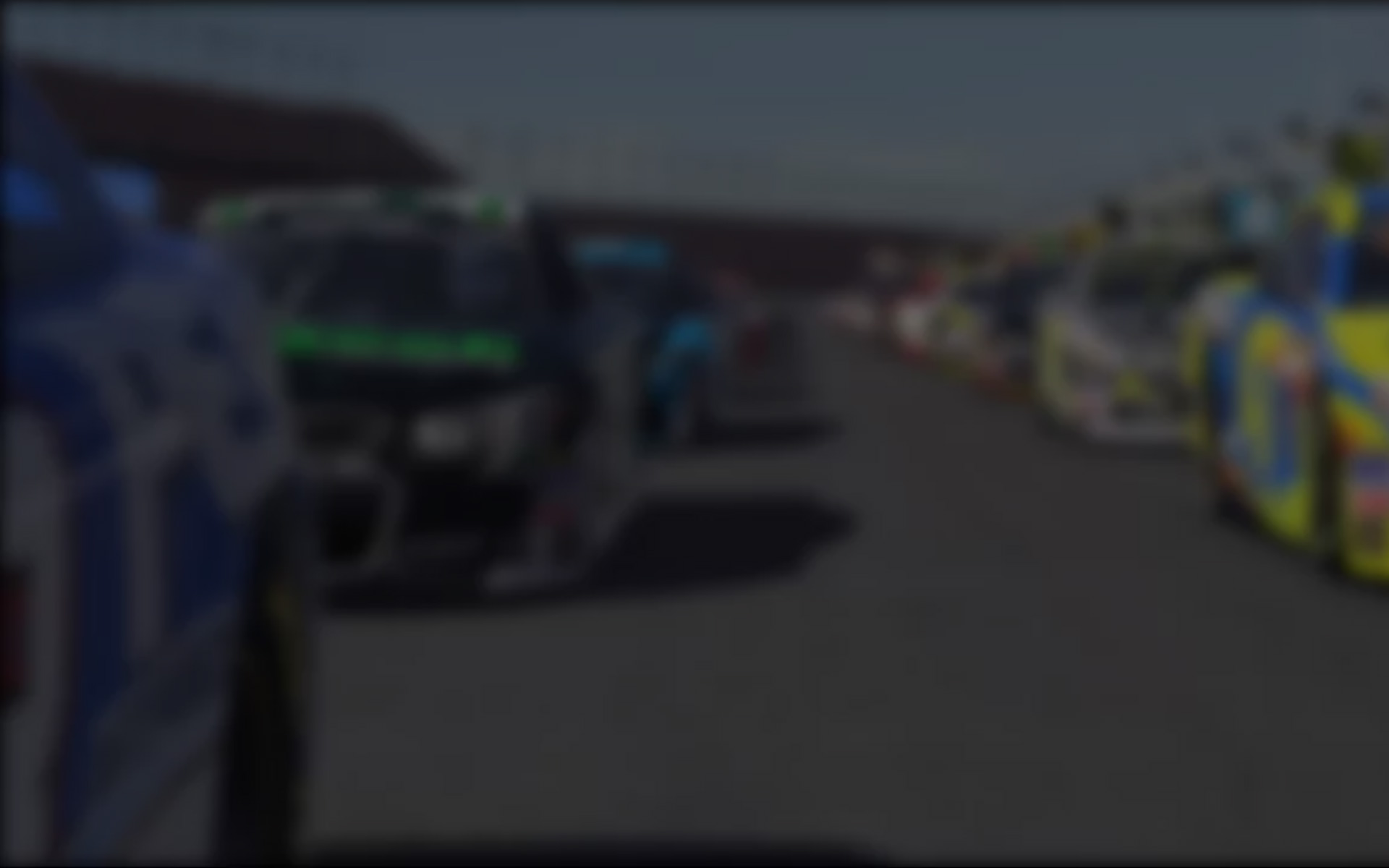 August 4th, 2017 by Wayne Strout
The 8th Round of the 60+ Racing Adventures League (12 Event Season 3) for drivers age 60 and older ran Wednesday, 8/2 at Road Atlanta, running the Pro Mazda. 25 drivers participated. Pennsylvania's Donald Strout posted his second win of the Season in a Group 1 race remembering advice 32 years ago from Motorsports Hall of Famer Elliott Forbes-Robinson-"Always take the inside line at Atlanta".
As he had done at last week's race in Montreal, Donald Strout started on the Pole for the Group 1 race. But, after only one lap, a hard charging Jos van de Ven, starting in P2, assumed the lead. Turn 5 at the end of the of the Esses is a challenging turn. Below is a shot of Strout getting "air" exiting T5. If the steering is not straight when you land, you see the wall as did Antonio Reis, running in P3 on lap 3.

A lot of action occured in the Group 1 Race in S-Turn/s 10a and 10b. On lap 4, Jos van de Ven surrendered his lead after losing control here.

Moving up from P6 at the start, Las Vegas's John Unsbee took over P3, passing the fifth place starter, the UK's Andrew Fidler. After van de Ven's bobble, Unsbee was in P2, then in the lead briefly and then back to P2. On lap 8, Andrew Fidler drafted by Unsbee with a masterful pass into Turn 10a.

That order, Strout and Fidler, followed by Unsbee continued until Fidler bobbled in T5, and Unsbee lost control when having to lift to avoid a slowing Fidler. Until lap 18, then it was Strout, Fidler and van de Ven who had recovered from his lap 4 mistake. 3 laps from the end of the race, it was time for "strategy" which is always important on these tracks where drafting is important.
Strout and Fidler upped the pace, with Fidler drafting past Strout entering turn 10a. But, two times, on laps 18 and 19, Strout would execute the "over/under" manuever exiting turn 10b, and drag race Fidler up the hill and under the bridge to overtake.

Fidler held the lead for the entire lap 20. Then, on the last lap, Strout drafted beside Fidler for the classic "late braking contest" entering T10a. It was close but Fidler entered and exited the S curve ahead of Strout. Fidler would later recall, "I thought I had him." But, as he had done on laps 18 and 19, Strout executed a near perfect "over/under" exiting T10b and finished less than a half car length in the lead for the win.
The extra 1 mph exit speed and the "inside" shorter line down the hill and thru T11 and T12 was the winning "factor". As Elliot Forbes-Robinson had advised,"Always take the inside line at Atlanta".

In 1985 and 1986 Strout competed in the SCCA National Runnoffs, then held at Road Atlanta. He hired Road Racing Specialist and Motorsport Hall of Fame driver, Elliot Forbes-Robinson to be his "coach" in 1985. According to Strout, "Elliott had won the Runnoffs 3 times at Road Atlanta and was the 1982 Trans Am Champion. He later went on to win the Overall 24 Hours of Daytona in 1997 and 1999. I always considered him one of the best American road racing drivers of all time. So–when he talked, I listened and remembered." The Group 2 "Second Chance" race was equally exciting, at least for the first few laps. Antoinio Reis redeemed himself from the first race, and as he had done at Montreal–sat on the Pole and led the entire race. Reis would set the fastest lap of the day with a time of 1:17.690.

On the first lap, nearly three wide going thru T2, as the cars checked up for a single file thru T3, there was a collision between several cars, ending the race for Scandanavian Frans Brink.(Yellow car behind the 27) Third place starter, Joe Renn was able to pull ahead of John Unsbee at the start, but by the end of lap 1, Unsbee had re-asserted himself and for the rest of the race, it was Reis, Unsbee and Renn. You can see Reis had out a lot of distance between him and P2 by the end of the first lap.

More action in T3 on lap 2. "Always take the inside line at Atlanta" did not work for Andy Morgan who collided with John Morgan.
Italy's Paolo Bonasera was the most accomplished in the Group 2 race moving up 8 positions from P12 to finish 4th.

After eight events, the Team #1 of Carkner, Lawrence, Robertson, and Andy Morgan still holds a substantial 64 point lead. Team #8 with John Morgan, Marcel Guiterrez, Ron McManus, and Richard Coulombe fell to 3rd, but only 4 points behind the now 2nd place Team #4 of Remigio di Pasqua, Jose Campodonico and Antonio Reis.
Only 2 points behind is Team #5 with Strout, Renn, Baldwin and Galloway who jumps to 4th place. Team #2 of Fidler, Raspaldo, Bonasera, and Dummer is in 5th.
Team #6 of John Unsbee, Jim Oliver, Michael Key and P J Salley is in 6th.
The series maintains a Driver Championship and a Team Championship. Team assignments are determined by the League Organizer to pair up 3 or four drivers that together have a "fair" chance compared to other teams.
In other words, less experienced or accomplished drivers are paired with the more experienced so each team is deemed to have a "fair" chance to win the Team Championship that pays $100 to the Winning Team, $50 to the 2nd Place Team and $25 to the 3rd Place Team for the Season.
In an effort to insure this continued "fair" chance, three teams that have had members unable to participate/contribute were combined for the second half of the 12 race season–this change tightened the race considerably with only 17 points separating 2nd from 6th.
In the Driver's Championship, Jos van de Ven jumps back into 1st. Bill Lawrence is 2nd. Andrew Fidler jumps to 3rd, only 15 points behind van de Ven. Steven Carkner is tied for 3rd. (Lawrence and Carkner missed the Atlanta race and Lawrence is out for the next three races due to family committments.) Strout moves up to 5th, only 16 points behind van de Ven.
The Driver's Championship counts only finishes in the Group 1 race and uses the Grand Prix points system, so a driver winning a race scores 25 points, where a driver p
lacing 3rd scores 15 points–hence with the points standings this close, with 4 races to go–the Driver's Campionship is far from being decided.
Winning drivers this Season:
Steven Carkner (2) Grp 1
Donald Strout (5) (2 in Grp 1, 3 in Grp 2)
Bill Lawrence (2) (1 in Grp 1, 1 in Grp 2)
Andrew Fidler (2) (1 in Grp 1, 1 in Grp 2)
Antonio Reis (4) (1 in Grp 1, 3 in Grp 2)
Jos van de Ven (1) (Grp 1)
The next event for the 60+ guys is at Road Atlanta, on August 9. It will be "televised" with a broadcast and video on YouTube by RaceSpot TV.
---
You may also like...
---