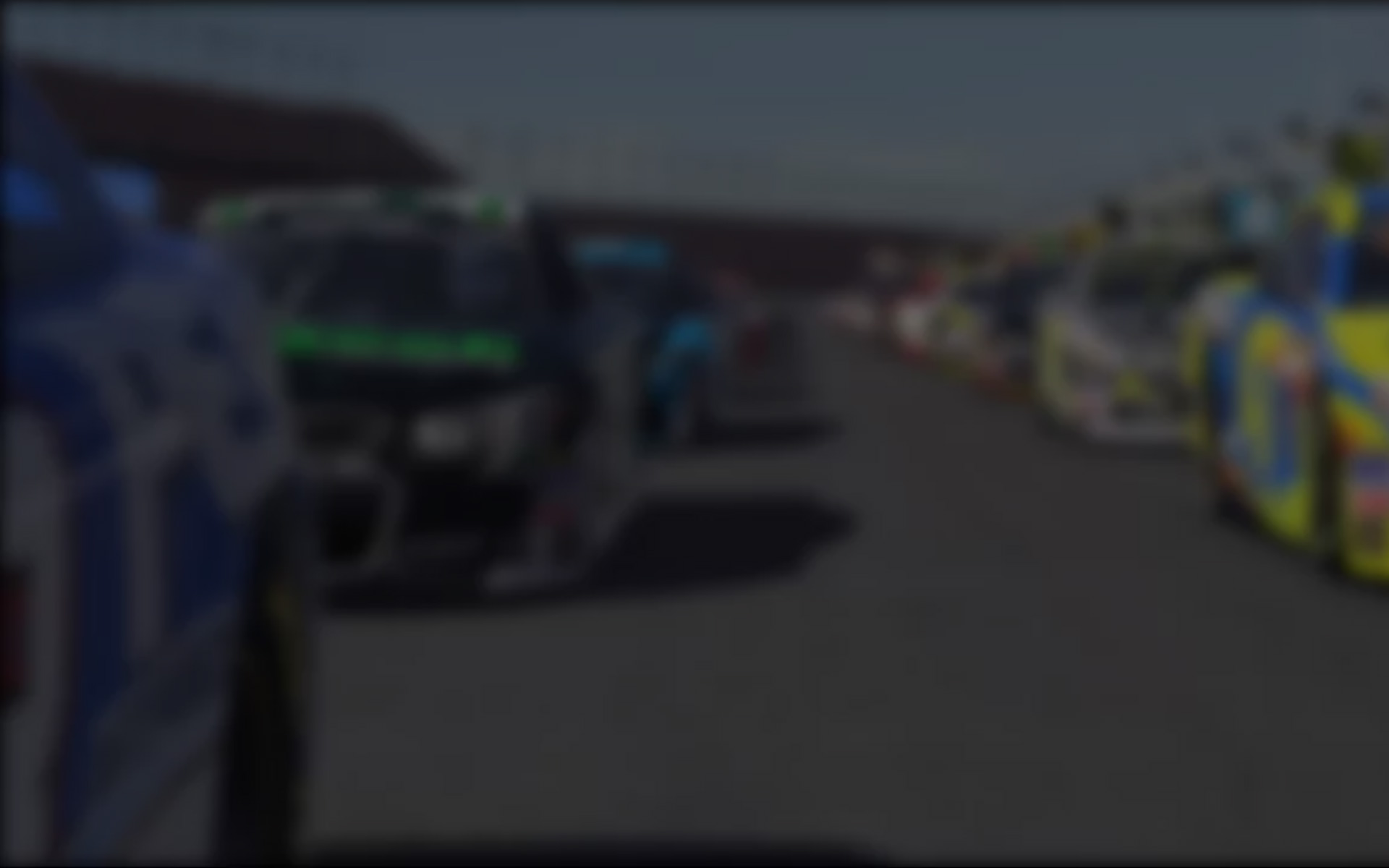 January 9th, 2018 by Bill Lawrence
60Plus Racing Adventures is posting an interview we had with our most senior driver, Ralph Kemmerer. We thought a wider audience might be interested in reading Ralph's story. Sim Racing and the sim racing community can be of immense value and interest to us as we age.
Back before Christmas 2017 I had a wonderful opportunity to interview Ralph Kemmerer – Age 78, our leagues most senior member and a regular driver in the 60Plus Racing Adventures League. What a pleasure to be able to share some time with, and get to know this man.
Ralph was born and raised in Allentown PA and now makes his home in this same general area. Allentown is situated in the eastern part of Pennsylvania about 50 miles (80 km) from Philadelphia and near 140 km. (90 miles) west of New York City. Fittingly, Allentown is the home of the America On Wheels Museum that celebrates the love affair American's have had with cars, trucks, motorcycles and even bicycles. The family, friends and the people and places in and around Allentown contributed much to the shaping of Ralph's life.
In Ralph's own words his city was designated an all-American city when he was growing up in the fifties and sixties. His own home was near farming fields on one side and the door of the city on the other. As a youth he would spend time in the woods with his buddies. He was verbally painting a portrait of his early days growing up and I could envision an almost ideal area. Like all cities and towns, the city has changed quite a bit over the years. This is typical of many urban and rural areas around the globe.
I asked Ralph what he thought were some of the biggest challenges youth face today, compared to the time he was raised. He commented that he really would not wish to be a kid growing up today. In reflecting on this Ralph said that he has always been involved with electronics and computers from the very early days. He sees many of today's kids getting so involved with the electronic side of things they miss the opportunities for face to face human interaction which he has highly valued. Often this sedate lifestyle leaves kids just sitting around. In his own extended family Ralph is pleased to see his grandchildren involved in athletics. He values these attributes and the things that lead to a more active and healthy lifestyle. In saying this, he commented, that in every generation older folks look at the newer generation and wonder about it, not an unusual thing for us to do. He said it is probably just his age speaking. In his circle, as a kid, he never saw a drug problem or much crime. Things have changed today, and it is not like that anymore making it difficult for our youth. In his day a child could ride his bike anyplace in town without any worry. Even doors were left unlocked and not many would do that today. He thinks the youth today face different challenges than he did, this is a world that has changed so much. Once again though, Ralph stated every generation probably looks at newer generations in this way.
I asked him if he had any memories from his early days that really stood out above others. He replied, he had so many good ones, that one did not stand out above another. This is a wonderful commentary on his early days and having such a great place to grow up and live.
Ralph's grandparents greatly shaped his growing up. Although he was interested in cars and racing in general as a youth, he wasn't as car crazy as some of the other's in middle and high school. His interest in those day's centered more on swimming and he became a Scuba diver. Later, a bunch of guys in this Scuba diving outfit began buying Volkswagens. This is when his interest was kindled in cars. These Volkswagen bugs handled so much better than the traditional American vehicle behemoths. They were quick, they handled well, and he got an interest in cars from that starting point.
Sometime around the early sixties, he got his own Volkswagen putting a Judson supercharger on it and began running his own time trials and things. He remembered a time when he was at a diner and a guy came in with a flathead Ford he was proud of and they went out for a run. Ralph said his bug kept up pretty good with this guy but really it was a slug by today's standards. About this time karting was starting up in the area and a guy got Ralph interested in this. He and some friends began racing carts for several years. He was racing 3 or 4 nights a week in this karting circuit. Ralph had an Opel station wagon with a roof rack. If a buddy came along they would load a cart on the roof and throw the other in the back of the wagon and that is how they got from track to track. He stated there were about six or seven tracks within an hour's drive from his house.
From there, when he moved to his college years, he invested in a sports car. It was an Austen Healey Sprite, a British sports car. He started running autocrosses with it having the idea that eventually he would like to race it. Eventually he joined the SCCA (Sports Car Club of America) going through their driver's schools with it. Cars began to take on more interest for him and would for a long time, just not right in High School. Later in life he began teaching Automotive Technology, so he had the racing bug for years.
Ralph was always kind of bothered by the SCCA's giving of trophies for racing wins. He figured he would much rather win money. His thinking appeared to me more like once you win a few trophies they just start collecting dust. What would be the point of that? He informed me of some history about the SCCA in those days. Back then they did some Pro racing but mostly it was amateurs. Eventually IMSA (International Motor Sports Association) started up. Ralph informed me that the head of the SCCA left and with the help of Bill France started up IMSA. France was the guy who founded NASCAR. I found on Wikipedia that the first race organized by IMSA was a Formula Vee and Formula Ford event at Pocono Raceway in Pennsylvania which is not that far from Allenstown. Going back to Ralph's story, he continued, saying that at this time he partnered with a friend who purchased a brand now Ford Pinto as they had a class for compact cars back then. Ralph had a shop where they stripped this brand-new car down and began to build a race car. At Daytona they were able to run this Pinto at around 140 mph. Ralph commented that if it only had decent aerodynamics they would have gotten some more speed from this car. He thought it was more aerodynamic going backwards then forwards. In all of this Ralph did obtain his semi pro racing experience.
I asked him about relationships and racing, a rather personal question he was okay in answering. He met his wife in college and they are still married. He was one of the few of his racing friends who was able to maintain a relationship through the racing years. Ralph calls his wife a saint for her supporting him through these years. He thinks he is one of the few who never got divorced. His wife used to drive his Dodge van when he had the Sprite, towing the vehicle around. He told me he has been married 52 years to "Saint Judy". In those days, he concluded, there were only two ways you could really afford to race. One was if your daddy had a lot of money, and his didn't, the other was to get involved with the Automotive Industry. So, Ralph opened a repair and race prep shop where he worked during the day. He would come home for supper and then back to the shop to work on the race car well into the night. He would do that 5 nights a week. Ralph retired from active racing once his kids began to grow to the age of five or six.
One of Ralph's high points in his racing life was the opportunity to race at Sebring. He raced in a twelve-hour race in what was called a Sebring Sprite, complete with aluminum body. It was not only the opportunity to race this car, but it was the people they were racing against that made a great memory and occasion. Not dropping any names, Ralph said there were many famous guys from around the world participating in that event. They started with 72 cars in that race so just finishing was an accomplishment.
After Ralph gave up the shop he took up teaching Automotive Technology at the local community college. During the last ten years of this career, they had a program with the Ford Motor Company. He stated this was a dream job. Ford would give them great, top equipment and he really enjoyed this part of his life.
Breaking away from the racing interest I asked Ralph if he had any musical interests during his life. Surprisingly he said that until he graduated from high school he played classical piano. His Uncle taught classical piano, so it was part of a family commitment. His own musical interests are wide and varied. He likes musical variety, but he stated he could not play the piano to save his life now.
The next question brought our focus to the sim racing world and specifically what he finds as his current biggest challenge. Ralph stated the following as his biggest concern, it is his concentration. He had bypass surgery about 14 years ago and found that afterwards his ability to concentrate was affected. He made an interesting observation about racing in general saying that in his experience and throughout life that if you wanted to go faster you had to focus and concentrate harder. He was always very good at that. After the heart work though, this ability to focus, has simply left him, and he finds this a real challenge. He worries about making some stupid mistake due to this limiting factor now and having it impact others.
Continuing the theme of the sim world I asked about how his friends viewed his racing sim. He has a rig based on plans from a guy in Miami, built out of wood. If he were to do it again he would do it out of 80/20. He stated most people, when they become aware of this hobby, are kind of surprised but do get a kick out of it.
I asked him what is most important to him now. Enjoying every day was his response. Enjoying his grandchildren, family, wife and life. He always likes to look forward to doing something of interest, something to do. I asked him if he were to go back to an area in his life where would he go? He is not sure he would want to go back as he is enjoying life as it is. What a great testimony that is, I thought!
In closing I asked Ralph what is the hardest thing in getting older and what is the best thing? He said that coming to grips with the fact that mentally, he is still 30 or 40 but physically, you cannot do the same thing anymore, coming to grips with that. The best thing is being retired, the free time as every day is a vacation.
I asked him if there is anything that over time has changed in his life? For Ralph, over the years, he has become much more tolerant and easy going. Much less judgmental and he thinks he has really mellowed. Ralph wishes he could generate the same fire when he is racing online that he used to do when he was young. He misses that, and cannot get as revved up as he could when younger.
Ralph has had a good life but has had his ups and downs. Getting through some of the difficulties may have been difficult at the time, especially the physical challenges of getting older, but looking back he feels he has had a charmed life.
Ralph, thank you for sharing with our league. I cannot tell you how much I have enjoyed our visit, getting to know you a little. Looking forward to seeing you on track Ralph and all the best in this new year to you and yours.
---
You may also like...
---