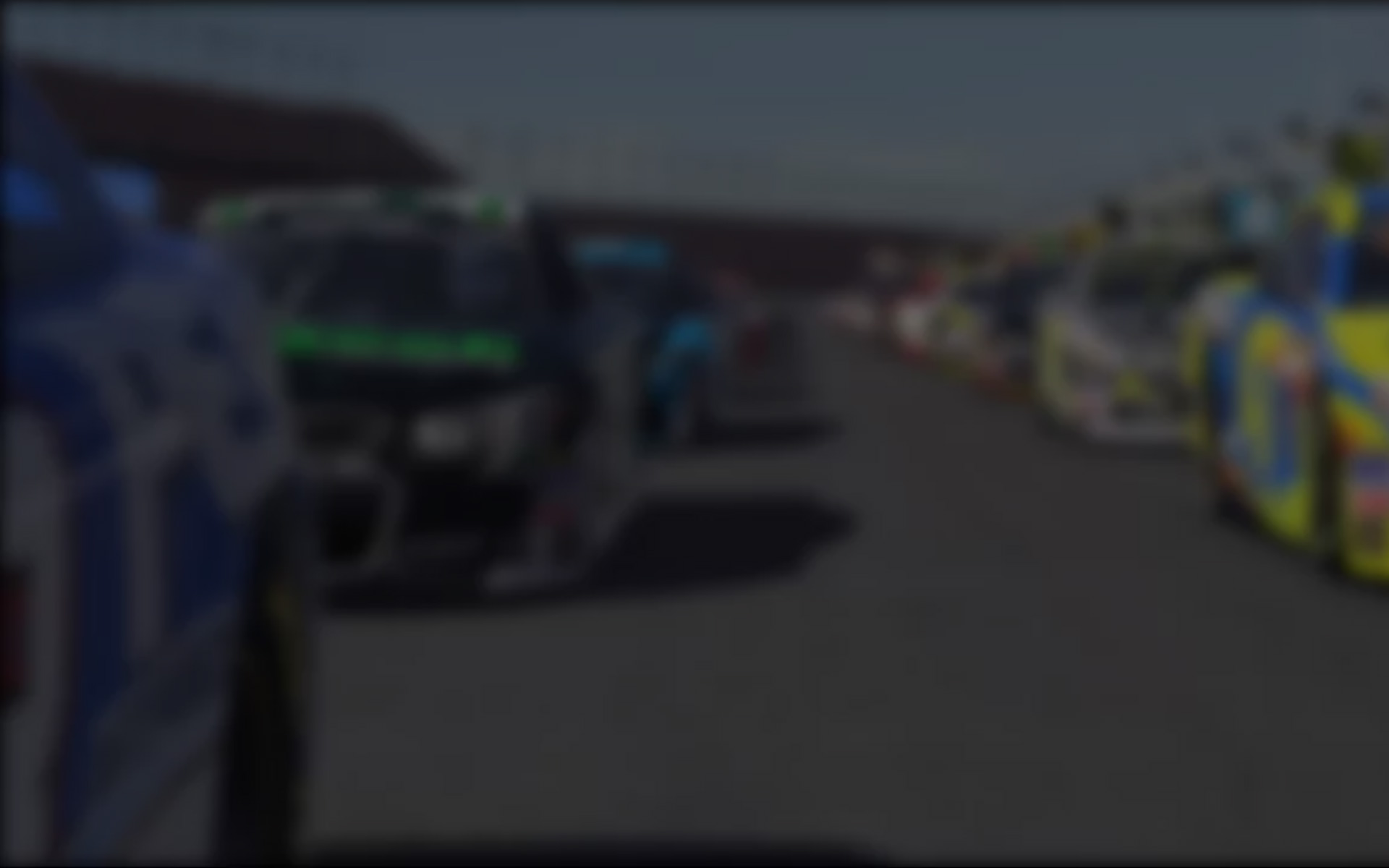 July 28th, 2017 by Wayne Strout
Round 7 of the 60+ Racing Adventures League for drivers age 60 and older ran Wednesday, 7/26 at Circuit Gilles Villeneuve in Montreal and featured the Pro Mazda.  27 sim racers participated, with Pennsylvania's Donald Strout posting his first win of the Season in a Group 1 race by following Juan Manue Fangio's advice.  Fangio, aka El Maestro, five time World Champion and winner of over 46% of the F1 races he entered, once advised, "Drive as slowly as possible, while still finishing ahead of all the other cars."
Seems that Strout also values starting at the front, as he qualified on the pole with a lap time of 1:34.8. But once building up a three second lead (helped by a 1:34.9 second lap on the third lap), he intentionally "slowed down" and still managed to finish with an eight second gap ahead of the three cars of Team# 1, Bill Lawrence, Steven Carkner, and Mark Robertson.
"Most people recognize that reaction times get slower as we get older," said Strout.  "But, often they forget that we are not only slower, but we also get less accurate as we age. So being 66 years old, my car placement accuracy is not what it used to be, making it very dangerous to try for absolute maximum speed through those dangerous chicanes 9-10 and 14-15 with their big white sausage curbs and unforgiving walls. During more than 200 laps of practice, I was able to get my 'optimum' time down into the low 1:34.x range, but I was crashing almost every lap. So, I just decided to concentrate on trying to be able to turn 15 laps in a row at around 1:35.2 (almost 0.8 seconds per lap slower) with no draft—with no mistakes that anyone would notice."
It was not a good day for the Netherlands' Jos van de Ven, whose internet connection failed in the first race after six laps while he was running in second. A similar glitch occurred in the Group 2 race, proving the old saying that "Sometimes you eat the bear, sometimes the bear eats you."
Despite turning the fastest lap of the event (1:34.4) the UK's Andrew Fidler could not overcome the Team #1, threesome in the Group 1 race. And, despite improving his average speed in the Group 2 "Second Chance" race, he finished runner-up to Portugal's Antonio Reis.
Barely missing the Podium in the Group 1 race, Florida's Mark Robertson earned his first pole of the season in the Group 2 race.
The black marks on the wall exiting T5 were a warning to the over exuberant. Robertson missed the apex in T5 and had to correct a loose car, steering toward the wall there. He maintained control and did not hit the wall but lost his position after leading van de Ven and John Morgan the first lap and part of the 2nd. His over exuberance was not in T5 though as the cause of Robertson's problem was contact with the infamous "Wall of Champions" exiting the chicane in T15 at the end of the first lap. The contact damaged his front suspension, allowing fast right turns but creating a huge understeer when turning left–hence the cause for his missing the apex in the left turn T5.
Once van de Ven was out because his mysterious and surely frustrating internet failure, the rest of the race in the front was between John Morgan, Antonio Reis, Andrew Fidler, the UK's Andy Morgan and newcomer from Ohio, Joe Renn.  Reis and Fidler would pass Morgan with the five cars then pretty well holding their positions for the rest of the race.
Renn, now on Team #5 with Strout would earn 20 points for his fifth place finish and, when added to Strout (27) and Wayne Galloway's (10) points in the first race, would vault Team #5 to within 16 points of P2 in the Team Championship.
After seven events, the Team #1 of Carkner, Lawrence, Robertson, and Andy Morgan still holds a substantial lead. (Actually Morgan being added to Team #1 increased their dominance—they earned a record 97 points together in this event!) Team #8 with John Morgan, Marcel Guiterrez, Ron McManus, and Richard Coulombe jumps into second, but with only a one point lead over the Team #4 of  Remigio di Pasqua, Jose Campodonico and Antonio Reis. Only one point behind them, in 4th is Team #2 of Fidler, Raspaldo, Bonasera, and Dummer, while Team #6 of John Unsbee, Jim Oliver, Michael Key and P J Salley is in fifth.
The series maintains a Driver Championship and a Team Championship.  Team assignments are determined by the League Organizer to pair up three or four drivers that together have a "fair" chance compared to other teams.  In other words, less experienced or accomplished drivers are paired with the more experienced so each team is deemed to have a "fair" chance to win the Team Championship that pays $100 to the winning team, $50 to the runners-up and $25 to the season's third placed team. In an effort to insure this continued "fair" chance, three teams that have had members unable to participate/contribute were combined for the second half of the 12 race season—this changed tightened the race considerably with only 20 points separating second from seventh.
In the Driver's Championship, Bill Lawrence jumps into the lead, with Steven Carkner and Jos van de Ven tied for P2.
Winning drivers this Season:
Steven Carkner (2) Grp 1
Bill Lawrence (2) (1 in Grp 1, 1 in Grp 2)
Andrew Fidler (2) (1 in Grp 1, 1 in Grp 2)
Antonio Reis (3) (1 in Grp 1, 2 in Grp 2)
Donald Strout (4) (1 in Grp 1, 3 in Grp 2)
Jos van de Ven (1) (Grp 1)
The next sim racing event for the 60+ guys is at Road Atlanta, on August 2.
---
You may also like...
---