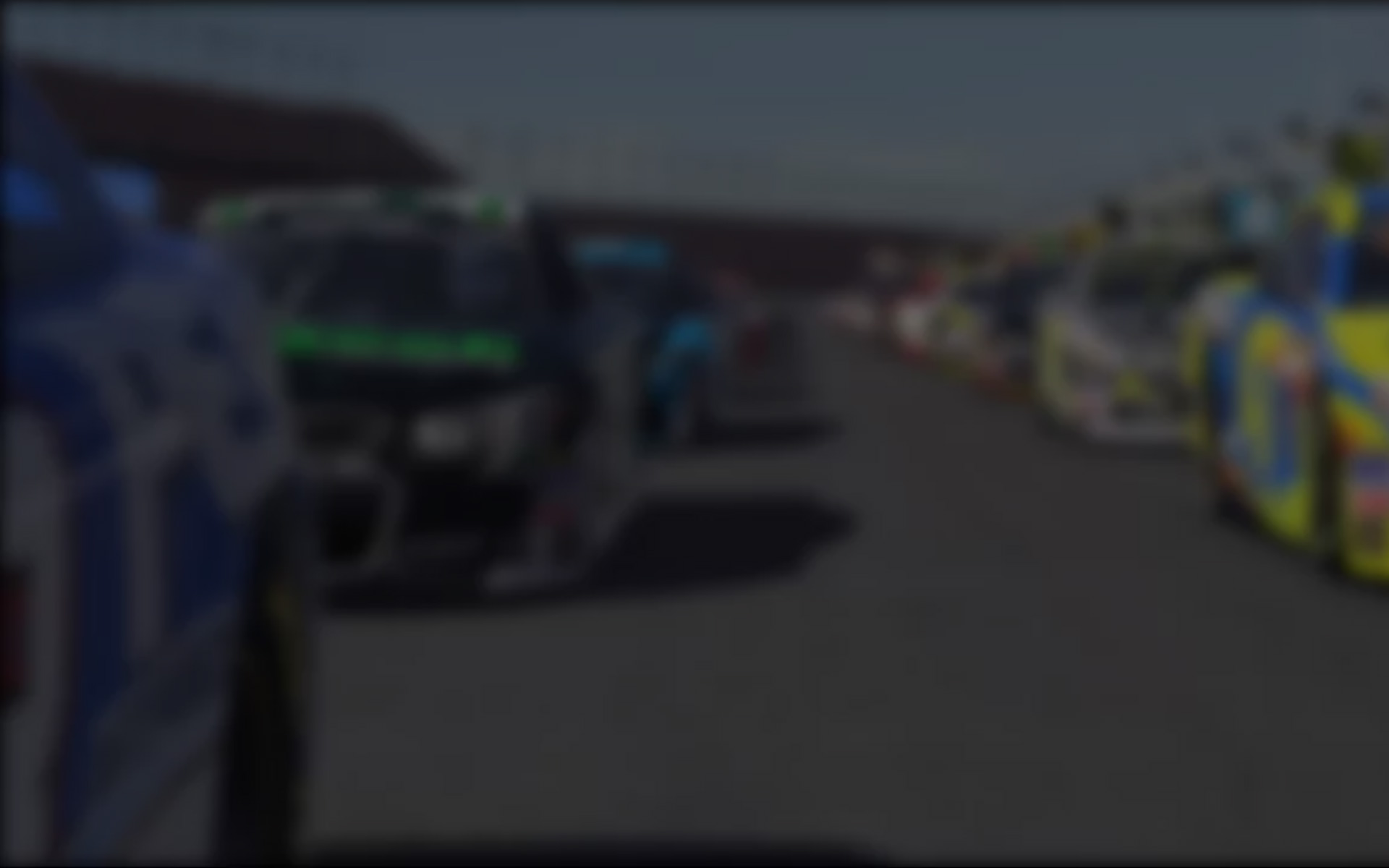 January 8th, 2018 by Bill Lawrence
Photo Credit Bruce Poole


Welcome to the third race of our fifth season taking place at the historic Lime Rock Park in Lakeville, Connecticut. Since 1957 this has been New England's classic road racing home. A free track in iRacing's collection simply means everyone should very familiar with the layout. Familiarity may reduce racing incidents here which pose a substantial risk due to the very tight corners and relatively short track. The track is only 1.53 Miles (2.46 km.) long and has 5 named corners and 2 straights. Race coverage is of the first race only and the competition should be tight across the field.


We are starting to show some trending for this third race of the season. Perhaps it is to early to say trending after only two completed races but here's the thing. At both Monza and Brazil, Jos van de Ven and Stephan Roesgen are proving to be unstoppable. Thus far, their precision driving has led to podium finishes at each venue. The only name outside of theirs on that leaderboard is the always present Andrew Fidler. Qualifying for this race we see Stephan taking the pole with Kenneth Baldwin 2/100's back in second place followed by a tie for third with van de Ven and Bruce Poole. The front runners on the grid may be in a desirable position avoiding the risk of contact and off tracks by being up front.
26 cars lined up on the front straight following the Porsche for the warmup lap leading back to the start finish. Your pole sitter, Stephan Roesgen was immediately on the gas as soon as the pace car exited getting a small jump on Kenneth and Jos. This was arguably one of the best starts for some time in the 60Plus league as everyone showed restraint and respect entering the first corner off the straight, Big Bend. The first lap was not without incident though as Jeff Kanter took some air exiting turn 5 into the uphill where he left the track making heavy contact with the Armco. This was enough to take 19th position away from Jeff as he needed a tow to pit row.


After the first lap there was some remarkably even spacing between your top 5 with no position changes as everyone was showing restraint. Manning Grinnan made an inside move on 6th place John Morgan coming into Big Bend on lap 2 taking the position. Behind them Team Hart members Martin and Carkner were pacing each other carefully while Andrew Fidler in 14th made a move on new comer Ad Tiegelaar moving up a place. The league's most senior member, Ralph Kemmerer took some uphill air and made guardrail contact on lap 2 which required a tow. This author hopes to have a short biography on Ralph up on our website this week. Please look out for a story about this very interesting 78-year-old from Pennsylvania U.S.A.
Bill Switzer was sitting in 20th on lap 3 when he caught some curbing coming out of the Right Hander leading to the no-name straight. Bill took to the tires and spun out hitting the guard rail while Lison and Mcmanus blew by him. Up ahead Carkner went wide and into the grass leaving the downhill turn 7. Oddly, his exit momentum was still strong enough to have him pass his teammate at Big Bend taking 8th.
When the cars came into lap 4 Stephan was stretching out his lead and making it look like he owned the track. Jos, Poole and Taylor were sizing each other up with Baldwin in 2nd. Further back Fidler and Unsbee were looking patiently for every opportunity.
The action was now heating up as the drivers had settled in. It appeared lapped cars were going to figure into the race about this point. By the time your leaders were coming to lap 5, Ralph Kemmerer, who had been in the pits was exiting and trying to keep out of the way as the front runners took an outside line into Big Bend and the left hander to clear Ralph. Everyone back to 7th got around him cleanly. The next grouping was closing fast on Ralph led by Carkner in 8th. Trying to stay clear going into the Right Hander Ralph mounted the curbing throwing him wide and forcing Carkner to take the grass just as he was passing. Martin and Unsbee dove to the inside taking positions as Steve kept it off the tire wall. That same wall was the cause of Mike Taylor's crash just ahead of this group. Carkner had scrubbed enough speed by now that Gianni Raspaldo and Mark Robertson were closing fast. Ralph was still slow on the left of No-Name straight when Gianni was forced to brake causing Robertson to hit him.


Just ahead of this mishap, Carkner was closing very fast on those who took advantage of his misfortune. He was back to Unsbee and Martin by the downhill corner. Utilizing a slingshot move out of the downhill and onto the front straight Steve shot like a cannonball blasting past both Unsbee and Martin. At Big Bend John got his left front into the grass taking him wide and off track while Joel solidified his position. The top 6 were pretty much staying in order now followed by Carkner, Martin, Robertson and Fidler. Behind them spacing was well gapped.


On lap 8, on the uphill, something strange happened, and this writer is guessing that maybe Kenneth Baldwin, running in 2nd place, may have damaged some suspension after the uphill. It was just after this he slowed drastically allowing first Jos to pass, then Poole and then Grinnan in quick succession. If true it looked like a catastrophic failure occurred. Something was wrong as, on the next lap and coming down the downhill turn 7, Kenneth simply did not make even an attempt to turn, or so it appeared, as his car plunged straight ahead and into the barrier at 120 mph.
Fidler had been pacing Robertson lap after lap and finally, going into lap 13, he had the momentum to complete the pass taking 7th setting his crosshairs on Joel and Steve, not far in front. Lap 14 saw Jos and Bruce closing fast on a group of back markers made up of Tiegelaar, Raspaldo, Campodonico and Goralski. Jos caught them at the end of the front straight, threading the needle leading into the Big Bend. Bruce dove into the gap right behind him, hard on the brakes before the apex. By the time they exited Big Bend they had passed three of the four back markers, Grinnan was caught at the back of that grouping. It took another lap before 5th place Carkner caught these back markers, now slightly spread apart. Somehow, Steve misjudged his entry into big bend going wide and off track allowing Joel to take his place. By the time Steve gathered it up, Fidler was knocking on his door threatening to send him down another position.
By the next lap those back markers had caused Manning to slow just enough for Joel to close the gap on him into Big Bend. Carkner, Fidler and Robertson trailed, evenly spaced behind. Congestion was causing some slow downs allowing this group to tighten up. On lap 22 Carkner took his fast line into the downhill turn 7 making his cannonball run move on Ad Tiegelaar. This may have caught Ad unaware on this slingshot launch. Ad went wide, in a normal race line which forced Carkner off track and allowed Fidler to jump into 6th for lap 23.
On lap 25 Manning was closing fast on Kemmerer at the end of the front straight. Manning shouted out a thanks to Ralph for allowing him the pass but in doing so Ralph went off track at Big Bend. Attempting to come back on he caught 5th place Joel Martin as he crossed the track and Joel had no place to go allowing Andrew to move into the top 5.


Your top 10 were now locked into position for the remainder of the race. Once again, it appears a trend is now well in place as Roesgen and van de Ven keep their names consistently on the top of the Championship Standings!
Your podium:
1. Stephan Roesgen – DE-AT-Ch
2. Jos van de Ven – Benelux
3. Bruce Poole – Canada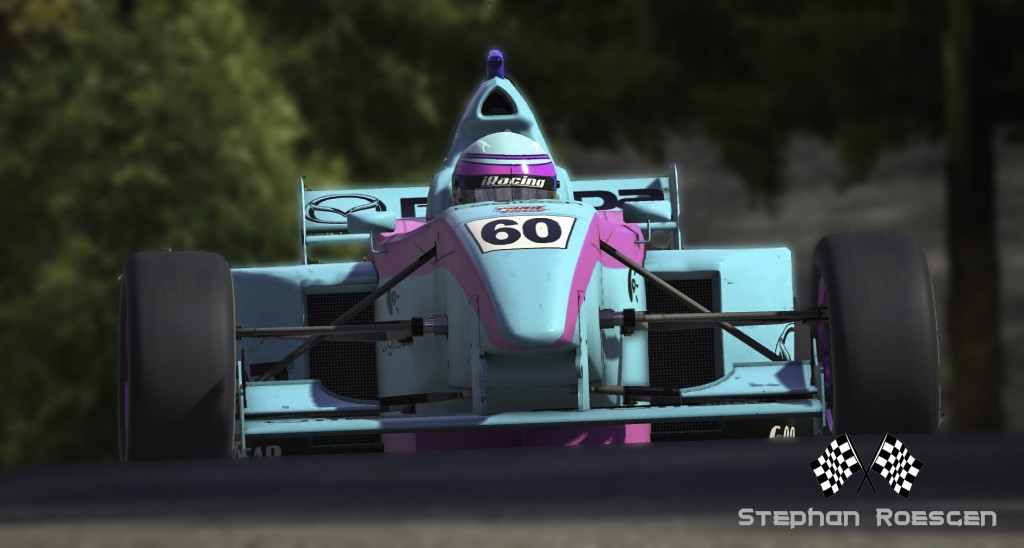 ---
You may also like...
---