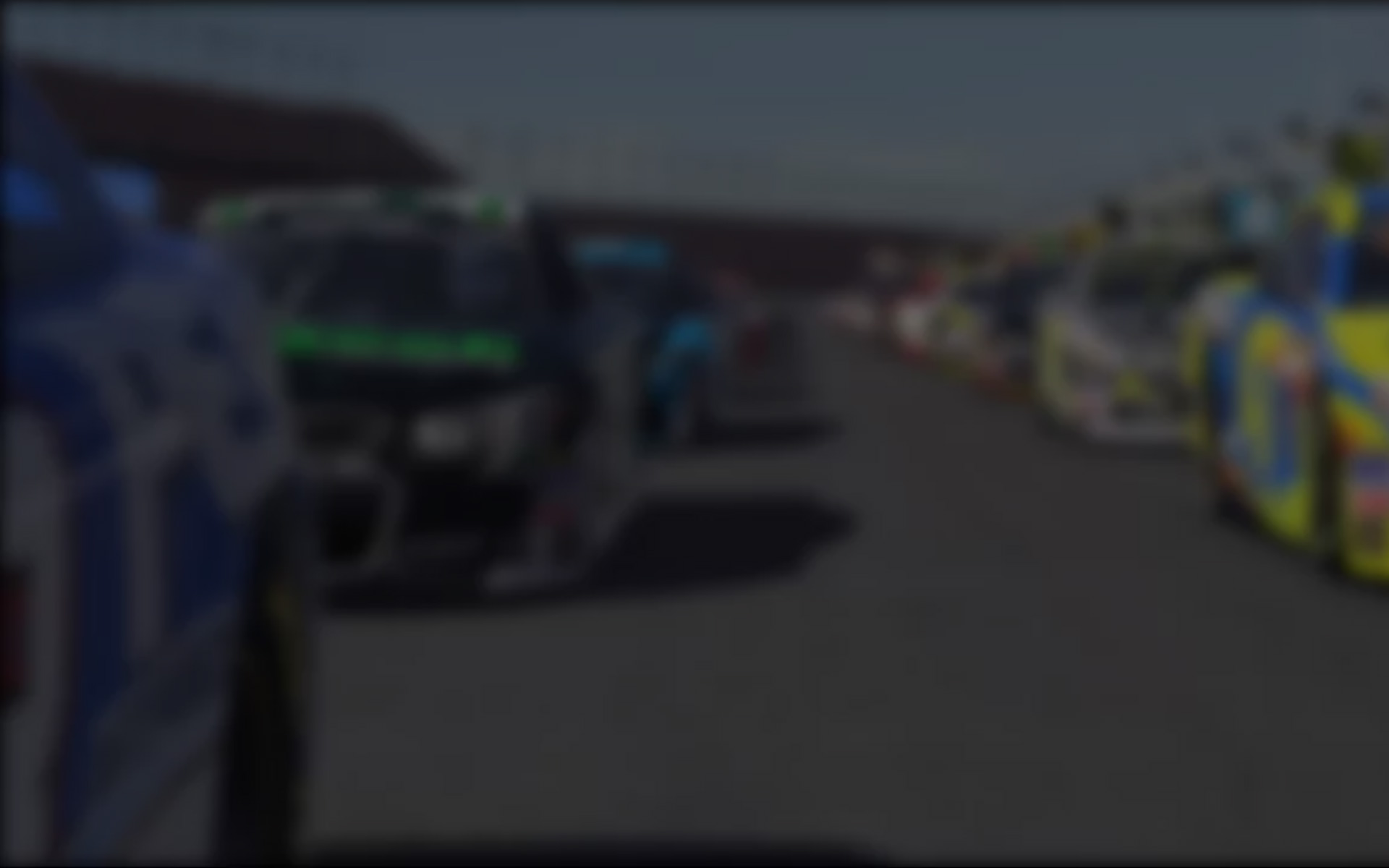 Monica Clara Brand's name may not be quite as familiar to IndyCar fans as those of Sarah Fisher and Danica Patrick, but she has much in common with them.  Like Fisher she has qualified on the pole for an IndyCar race . . . 30 by actual count.  And, like Patrick, she has finished an IndyCar race in Victory Lane.  In fact, Brand has more than 25 wins to her credit from MIS to Iowa to the Indianapolis Motor Speedway.
What distinguishes Brand's racing career from those of Fisher and Patrick is that all of her IndyCar success has come in a digitized Dallara on the virtual race tracks of iRacing.com.   In fact, the 34 year old resident of Bucharest, Romania has never even attended a "real world" IZOD IndyCar race, although she would dearly love to do so.
"Of course attending the Indy 500 in person is one of my dreams," says Brand, an administrative specialist. "But factoring-out money and time, I would fly over to attend every race!  Just picking out a few races outside the Indy 500, I think I would very much enjoy Texas, Long Beach and Las Vegas."
Currently ranked third in the iRacing.com IZOD IndyCar Premier Series (oval) standings behind Yang Ou and PJ Stergios, Brand could fulfill her wish of attending an IndyCar race in person were she to capture the overall iRacing.com IZOD IndyCar Premier Series title and the accompanying prize package, which includes a trip to the IZOD IndyCar season finale at Las Vegas Motor Speedway.   However, as the statistics show (and Brand readily admits), her forte is the speedways and the bull rings of sim racing rather than the road courses.
"Although being European my background is road racing, I've come to love oval racing through iRacing, at first the short ovals with the SK/Tour Modified and Late Model cars, and then through the IndyCar Dallara on the bigger speedways," she explains.  "What I like more about ovals is that the competition is tighter and the risk and reward feels so much sweeter. On road courses many times can get pretty lonely and it's only you versus the track while on ovals, no matter your speed, you always have quite a few cars around you that you can race close with. That's a bigger thrill, for me at least."
"On ovals, no matter your speed, you always have quite a few cars around you that you can race close with."
There's more to Brand's success in iRacing than the thrill ride of arcing a virtual Dallara into Turn One at Indy at 220+ mph.  Like all her successful competitors, Brand has become quite atuned to the myriad of chassis, tire and aerodynamic tweaks necessary to get the most from her IndyCar – all readily accomplished with a few clicks of her computer's mouse, with some help from her friends and teammates at Ludicrous Racing.
"To me the Dallara is the most complicated car to set up on the entire iRacing service, especially for ovals," she says. "Normally I take my last season setup for a given track and turn laps until I get comfortable again with the track and setup. I then start to change things to improve it in search of that ultimate speed and lap time. Sometimes it's that simple and sometimes I rely on my team mate Niles Anders' setups. It's not hard for me to admit that he's got this car figured out a lot better than me. We then start testing together along with my other team mates to see which change is better and what works for who.  All in all, I put at least four to six hours and sometimes even double that amount into testing before I turn a single race lap.
"I used to share setups (with other competitors) in the past with a few stable setups and even my respective race setup, until my race setup became the most crashed setup on one race week. In that particular week I was crashed four times by three people that used my setup. That's when I realized that this is a competition with everyone for him/herself and, in order to succeed, I had to become a little more selfish when it comes to setup sharing. Now I only share setups, driving tips and strategy with my team mates."
Like its real world counterpart, sim racing is an overwhelmingly male sport.  Indeed, with the likes of Simona de Silvestro and Anna Beatriz joining Patrick and (before she became a full-time team owner) Fisher in IndyCars, it's rare for an IZOD IndyCar grid not to include two or three female drivers.  Not so the iRacing.com IZOD IndyCar grids where Brand is nearly always the only distaff sim racer on hand . . . let alone the only single mother raising a young daughter!
"All I want is to be seen as a fellow competitor, gender aside."
Inevitably, she is a practiced hand at responding to gender-oriented questions, and happy to report most of her competitors regard her as just another driver.
"To be honest, sometimes I wish nobody knew I am a woman," she says (iRacing requires competitors to race under their real names).   "I went from quite a few sexist comments at the beginning of my iRacing career to now when some of the guys have a hard time believing I'm a woman. Not using a microphone (on iRacing's in-car chat function) doesn't help my situation, but I got used to the 'you're really a man' comments and, honestly, I don't really care that much now. All I want is to be seen as a fellow competitor, gender aside."
As evidence of her gender-neutral approach to racing, Brand's list of favorite IndyCar drivers is exclusively male.
"Dario Franchitti by a long shot," she says. "I think his results speak for themselves as to why. Other drivers I admire are Scott Dixon for his cool-headedness, Will Power for his commanding performance on road courses and Dan Wheldon for his dominant driving style on ovals."
Given that her winning percentage on iRacing's IndyCar ovals approaches 25%, it's no surprise a driver who's won 100% of his oval starts (in 2011 at least) figures prominently on Brand's short list of favorite drivers.   And just as Mr. Wheldon hopes to start a lot more IndyCar races next year, so Ms. Brand hopes to put her name atop the iRacing.com IZOD IndyCar Premier Series (oval) in 2012.
---
You may also like...
---