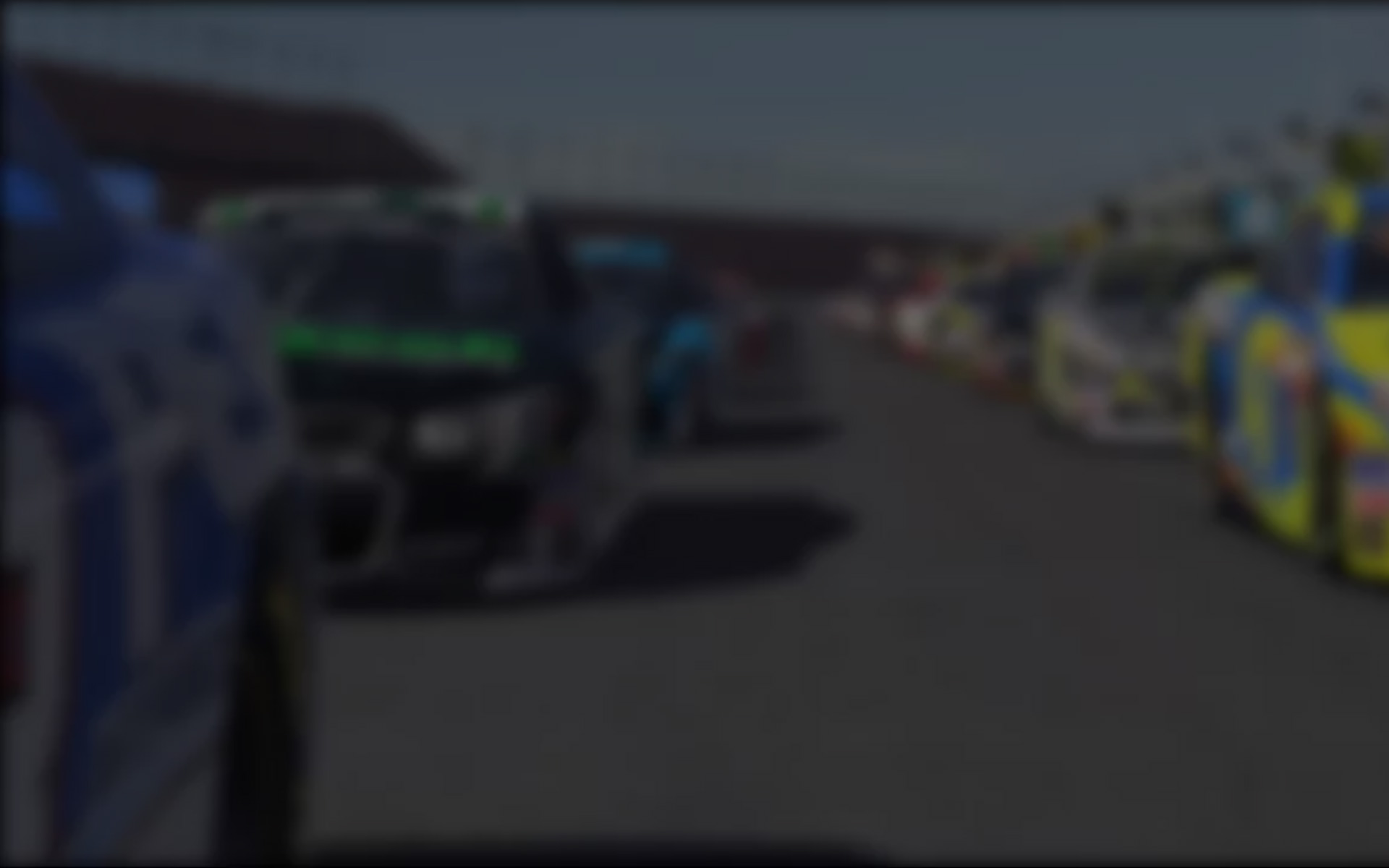 Charlotte Motor Speedway hosted Week Nine of the NASCAR iRacing.com Class C Series (fixed setup) season. The 1.5-mile speedway offers some of the most exciting racing in all of iRacing. Over 2,700 online racers took the green flag for at least one race during the week, leaving Charlotte as one of the most popular tracks for sim racers.
Richard Dusett (New England) wheeled his way to victory during the week's high Strength of Field event by 0.068 seconds over Tyler D Hudson (Mid-South) after starting third and leading 19 of the race's 35 laps. Jason Karlavige (Pennsylvania) started from the outside of the front row, lead two laps, and ended up finishing third. Matthew Wright2 (New York) started mid-pack and worked his way up into the fourth position as the checkered flag flew while Matt Stallknecht (New York) rounds out the top five after starting from eighth in the 4328 SoF.
Although Chad J Laughton (Carolina) and Tyler D Hudson did not win the week's high SoF event, they were able to earn the most championship points with 256 each. Kollin Keister (Atlantic) finished the week in the third position after making an incredible 20 starts during the week and earning 251 championship points. SoF winner Dusett ended the week in the fourth position after making 15 starts and scoring 250 points while Brad Patton (Carolina) filled the remaining spot in the top five.
As to be expected, qualifying at Charlotte was a very tight battle all week long. Jarl Teien (Scandinavia) put Logitech Silverado on top of the chart with a time of 30.034 seconds, just 0.001 seconds faster than second placer qualifier Keister. Karlavige was also a member of the 30.03X second club as he turned in a time of 30.039. Wes Weidman (Plains) and Kenneth O'Keefe (Eastern Canada) filled out the remaining positions in the top five.
After nine weeks of online racing, Wright currently holds a nine point lead over Lance Gomez Jr. Josh Berry (Mid-South) sits in the third position (-74) while Wade Hustad (-75) and Kevin Gram (-139) round out the top five.
Week Ten of the NiCCS (fixed setup) packs up and heads to the paperclip in Martinsville, Virginia for 55 laps of short track sim racing.
---
You may also like...
---