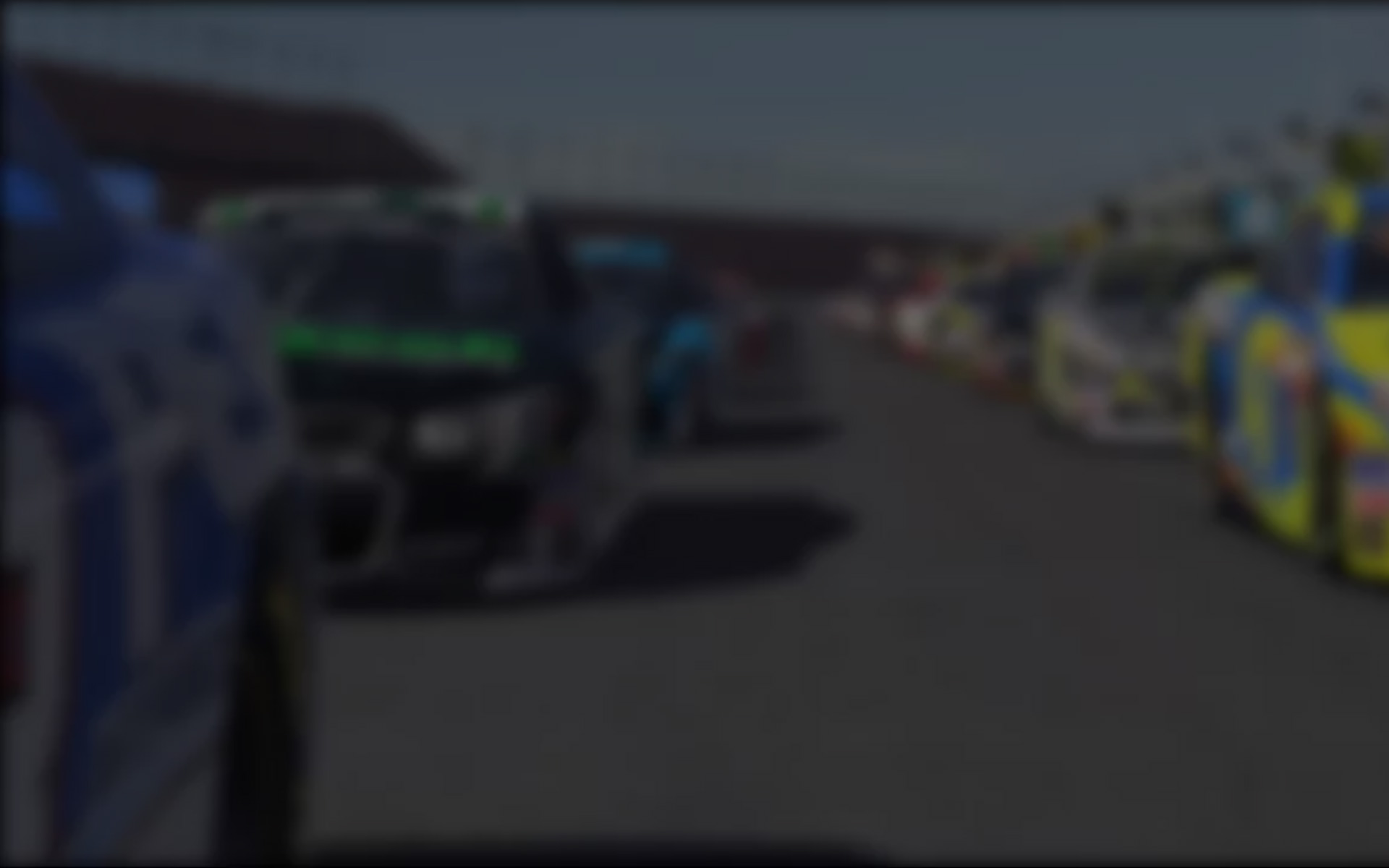 September 15th, 2014 by JaimeB
Week Six of the UK&I Skip Barber League's third season of 2014 descended on Barber Motorsports Park for a 15 lap race and a grid on the smaller side, with just under two dozen sim-racers participating.  In qualifying championship leader Sebastian Job took pole position, certainly eager to perform well after the disappointment of Okayama enabled Simon Povey to more withing just four points of the points lead.  SSR's "other" driver —  Simon Hulbert — started from second with fellow race winner Graham Carroll just behind and Povey in fourth while Richard Avery and George Lambert looked to make-up positions in the race from the third row of the grid.
Right after the lights went green the battle for the lead got under way as Hulbert began pressuring Job into the first corner.  He didn't stop there, though, and with Job being the only sim-racer not getting a tow down the straight into Turn Five, Hulbert was able to grab the inside for the hairpin and take the early lead.
Job fought back against Hulbert at the end of the lap as they went side-by-side through the final corner onto the Start/Finish straight.  Caroll, just behind, got a much better run though and made it a three way battle as they started Lap Two.
Carroll had the inside line for Turn One but both Job and Hulbert managed to carry more speed and kept him in third.  Furthermore, Povey got a much better entrance for the first corner than Carroll and challenged him for position at the exit.  When Povey went wide into the grass Carroll must have assumed the threat to be neutralized, but when Povey rejoined the track alongside Carroll the two collided.  The impact dropped Carroll behind Povey and put him under attack from Avery while Povey retired a little later on the straight after Turn Four.
Avery applied pressure liberally to Carroll through Turn Five and,with his better exit, was able to get alongside Carroll and force him wide through the important Turn Nine, moving Avery into a podium position.
Carroll was unfazed by Avery's opportunistic move and sought retribution the very next lap.  The slipstream coming out of Turn Nine and a good run through the high-speed chicane put him alongside for Turn 12.  Carroll braked very late and bounced off the inside curb to retake third place.
At the front Job continued pressuring Hulbert, forced him to leave room at the outside of Turn Five on Lap Seven.  Job got a great exit and, with the inside line at Turn Seven, took the lead once again.
Hulbert proved to be a serious contender however, as he made the same move on Job the very next lap, but with even more of a gap.  For his part, Job tried to regain the lead multiple times over the next few laps but was unsuccessful.  When Povey took a bad line through Turns 12 and 13 on Lap 12 Carroll thought it might be his opportunity.  He moved to the inside line for Turn 14 but a combination of oversteer and understeer sent him into Hulbert and while Job didn't suffer any damage, Hulbert was not so lucky.
Ever the gentleman's league, Job realized his own mistake and a handful of corners later he pulled wide and slowed down, allowing Carroll, Avery, and (most importantly) Hulbert back in front of him.
Cordial as he was, Job could not repair the damage done and so retook the position with ease when Hulbert labored to negotiate Turn Nine.  Hulbert's struggles unfortunately continued and he eventually lost out to Lambert, Dominic Brennan and George Wiseman, eventually finishing the race in seventh, only seven hundredths ahead of Clarke Williams.
Carroll managed to keep the rest of the race clean and stayed ahead of Avery and Job respectively, picking-up his second victory of the season and moving him six positions in the championship to fourth, tied with Povey at 81 points.  Avery's second place position moves him into second place with 100 points after Povey's DNF at Barber, while Job's third place was enough to maintain his championship lead with 106.
---
You may also like...
---