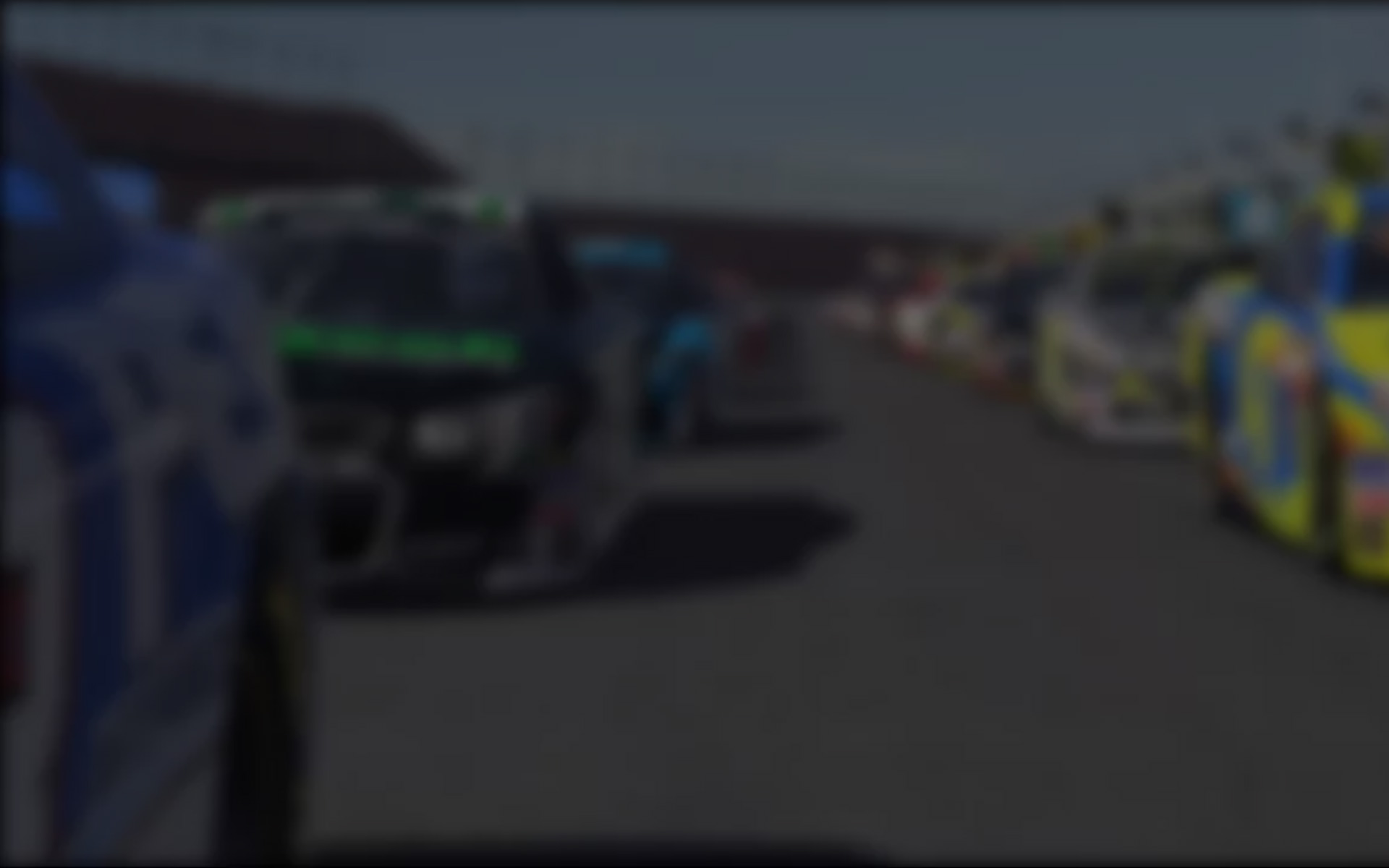 Yesterday we featured the first of a two part story in iRacing by  Swedish sim-racer Dan Segolson.  A resident of Stockholm, Segolson has been into racing games since 2000.  He switched to serious sim-racing with a clear road focus in '07 in leagues at swedishsimracers.com where he is also one of the administrators.  Segolson works in user experience in the online gaming business and has written numerous papers on what drives a player.  He signed up at iRacing in the first wave in '08 and says he never looked back.

"I decided to write this after a lengthy discussion on the growth and the future of eSports where I felt that the model of sanctioned virtual racing has to 'get out there' to all those who nourish the dream of racing for real. Not just for us who are already there and active."

Although the opinions expressed are those of Dan Segolson and not necessarily of iRacing.com, he clearly has a passion for eSports – iRacing.com in particular.  We hope you enjoy it. – Ed
Last summer's release by iRacing.com featured something that, without question, sets the bar for all other simulators to compare themselves:  A fully dynamic, new tire model (NTM).
This may sound like complete mumbo jumbo marketing buzz, after all, all car simulators has a tire model, right? Well, true.  But the single most important element in replicating how real a car feels in the simulator is just that, the tire model.
Very (very) simply put, tire models up to now have been the product of  a bunch of smart algorithms that calculate factors like speed, slip angle etc and then set the values for what type of grip, tire wear, heat etc the tires should provide in any given situation. This is then translated into the feedback you get through the steering wheel, along with the feeling for the track's surface variations (bumps, cracks, etc).
Depending on how well the programmer manages achieve his/her goal, you get a more or less believable feeling for how the car behaves from the steering wheel.  The problem with this way of doing things is that, as long as you stay within the limits of the tire, it works quite well.  But as you step over the limit, and really push the tires (which happens all the time in racing), all the "known" data goes out the window, to be replaced by educated guesswork.
What iRacing has done, and continues to do, is adopt a dynamic approach to this challenge, such that the user (aka iRacer) need not have access to a supercomputer to go sim-racing. And note that this is not just one single tire model for all cars; the NTM is dynamic to the point that it behaves differently for different types of tires.   After all, the tires on a Mazda MX5 behave differently than those on a Formula One car, which behave differently than the tires on an IZOD IndyCar Dallara or NASCAR Sprint Cup car because, obviously, they are very different tires in size, construction and hundred other parameters.
Different tires work differently at different temperatures; they wear differently, they have different stiffness and they react differently to tire pressure and slip angles. All of this is modeled in real time as you drive any of iRacing's 50+ virtual cars. Just to give you an idea, the tire temperature can change up to 50 degrees in a second and basically everything is dependent on temperature…
The concrete effects of this are that as you drive the car, you can really feel how the pressures in the tires rise as the tire temperatures go from cold to hot; you can feel how the tire walls get stiffer as the pressure increases and the car starts to feel more solid.  Basically every shift in temperature affects the grip and feeling in the tires. Should you drive "less than carefully" and slide around, the tire temperatures will skyrocket and their surfaces will turn to molten blubber . . . and you will be sliding around as if on ice. Lower the stress on the tires and the surface will harden again and you will regain some of the grip.  And once you have worn down the hardened surface, the tires will be return to almost normal levels or grop – of course your lap times will have suffered as a consequence of that cycle . . . just as in real racing.
All of this adds another layer of realism in the iRacing competition.  So it's not the drivers who are able to hot-lap for the whole race that win.  In fact, they'll end-up with mushy, slippery half molten rubber blobs on their rims in five laps if they don't cool down their driving.  On the other hand, the drivers who can manage tire wear and temps will have a way better shot at providing consisent, quick lap times throughout the race with a better finish as a reward compared to before.  Just as it's supposed to be in racing…
Naturally iRacing has used real life drivers in the development of the new tire model, for instance from the V8 Supercars Series. There they have seen it's possible to directly compare the real V8 Supercar to the virtual version.  Through the telemetry, they can see the real and virtual cars perform similarly when it comes to tire wear, temps, grip and similar.
Since its first release last summer, the NTM has been added to more and more cars and now virtually all cars has it. An early beta release of the new tire model was provided before that on the new Nationwide oval car, and already in the beta version it was obvious that all the talk was true. It is an immense difference between the old version and the new, almost like a whole new simulation… That said, we should remember that even before the NTM, many considered iRacing's tire model among the very best you could find in racing simulations on the consumer market.
As with all things iRacing, the NTM is a work in progress.  For every subsequent release after the initial one, tweaks and adjustments are made as the NTM has been applied to more and more cars. As the NTM gets dialed-in properly it will shake the world for sim-racers until they get the chance to adapt their driving style.  The NTM is big in the sim-racing world, no doubt!
So, I want to drive this, NOW!
How do I go about it to get started in iRacing if I've got a steering wheel, pedals, a decent PC and want to get in there and compete for titles, trophies and global honour in the top series of iRacing?
To start with, this is a subscription service so the first step is to sign up for a membership in iRacing (at www.iRacing.com). The membership can be anything between a month's trial subscription to one year, two years or three years for those who know from the start what they want.
It's not for free of course, and there is no demo.  Once you've signed up you have access to a base offer that covers the rookie series on both oval and road where everyone starts, no exceptions. The iRacing model is built on a license ladder just as in a lot of other games, but here you unlock the right to compete in official series with a certain type of car. It's not about unlocking a new track or a new car as in Need for Speed, Dirt etc.
Again, this is based on how real racing licensing works. The licenses are divided in two, one for Road and one for Oval, you go for the one you find most fun, or both, that's up to you.  The license steps go from Rookie to A which is the highest normal license. After you're earned your A license you can start working on a Pro license and a spot in the world championship series.
Speaking of licenses, which are basically a measure of how safe you are on track, there is also a measure on roughly how fast you are: your iRating. Basically it goes up if you beat drivers faster than you, and it goes down if you keep getting beaten. This is mainly used to place drivers in divisions and to match drivers in races based on their speed and skill.
"This tends to cut down on the number of races where one driver runs away ahead of the pack . . ."
Since we are talking about online racing here, and the fact that you can get 500 drivers who want to race in the same event, iRacing uses what they call "splits" to divide drivers into several parallel races if more people register for a race than can comfortably compete against one another.  If this is the case, you will be placed in a split where the iRating (driver speed/skill) matches yours; this to get as evenly matched, hard, good races as possible.  You will notice this tends to cut down on the number of races where one driver runs away ahead of the pack as is often the case in pick-up racing.
In the beginning of your iRacing career it's not about winning races, it's about race craft; showing that you are safe in traffic. Basically you need to stay on the tarmac, not spin and avoid contact with other cars as much as possible.  Accidents can and will happen, but the iRating and Safety Rating systems are designed to reward those who keep their "racing incidents" to a minimum.  You do all of this in the Rookie series in simpler, easy to drive cars – Mazda MX5 for road racing and Street Stock for oval racing.
Manage this properly, and soon your SR (Safety Rating) will be at a level where you have the right to claim a higher license and race more powerful cars in a higher level/license series. To move on from there, you need to show that you have mastered those cars; at the same time the demands on your SR is a bit higher for each step upwards in license you take. As you leave the Rookie series, it starts to become important to win races, gain championship points and go for a divisional win.
As you climb in license levels, the new licenses are free of cost; however, there will be a new car or two in the next series and a track or two to buy. What's important to remember is that you only buy what you want to race, be it a car or a track.  And many experienced iRacers are perfectly happy racing in the rookie level series, be they oval or road racing.
The series runs four 12 week seasons each year but, in general, only your eight best weekly scores count in the seasonal point total.  This means that you can either skip a race where you don't own the track, or the lowest points will simply not be counted. Of course you can race as much as you like, but in regards to championship points, if you drive more than two races in a week, your score for that week will be based on your average finish. This is to stop the guys with unlimited time from winning everything.
At the end of each season iRacing series produce one overall winner and ten or more divisional winner; in the highest series, (Premier, Pro and World Championship, etc.), it's all about the overall winners.
The oval series are based on different types of cars, from pure NASCAR cars such as Trucks, Nationwide, Sprint Cup and IZOD IndyCars which run on the large signature tracks such as Daytona, Indianapolis, Talladega etc, to a multitude of different short track including Late Models, Street Stocks, Silver Crown and Sprint Cars and tracks like Lanier, Stafford, Irwindale and New Smyrna Speedways.
Road series are divided into open wheel/formula cars, prototypes and sports cars. Tracks range from shorter local US tracks like Summit Point and Lime Rock, to longer circuits including Road Atlanta, Road America and Virginia International Raceway to international classics such as Silverstone, Spa- Francorchamps and Zandvoort.
Naturally you can run any series you prefer up to the license level you are eligible for. If you have an A license in both road and oval, you can run in any series barring Pro and World Cup, as long as you own the car and track.
As you understand by now, this is quite far from an Everyman's racing game where you jump in, grab the coolest car and start racing at once. This is probably the closest you can get to real world motor racing without a budget far higher than any normal guy has. That said, if you want to get somewhere in your racing career, it's the long-term perspective that usually wins. Basically this is motorsports for real, at home, without the multi-million dollar budgets!
Simply put, to compete with the best, you need to spend a lot of long hours practicing in cars and on tracks to get close to the Pros speed and consistency. Very, very few have the raw talent to be able to step into this simulator from zero, and quickly become a regular winner in the faster series. But if you have the determination, stamina and interest required to put down the time, you will be rewarded with a lot of excitement, adrenalin, frustration and pure joy. Who knows, perhaps you are good enough to win a real title and a bundle of cash as well?
Of course you don't have to spend countless of hours practicing if you just want to run a good race against humans in one of the best simulators available. Just drive enough to get the license you want, make sure you are safe in traffic and understand the rules, then you can jump in and get a good race with like-minded people around the world 24/7.
Regardless of your approach — 110% determination to reach the top of the world championships or racing for the fun of it — surely it's an extra kick to know that beside you, at the starting line in a Sprint cup Car, you might have Dale Ernhart JR from the real NASCAR Sprint Cup series waiting for green light, just as you. I promise, his heart rate is also higher just before the spotter yells:  GREEN, GREEN, GREEN!!
---
You may also like...
---