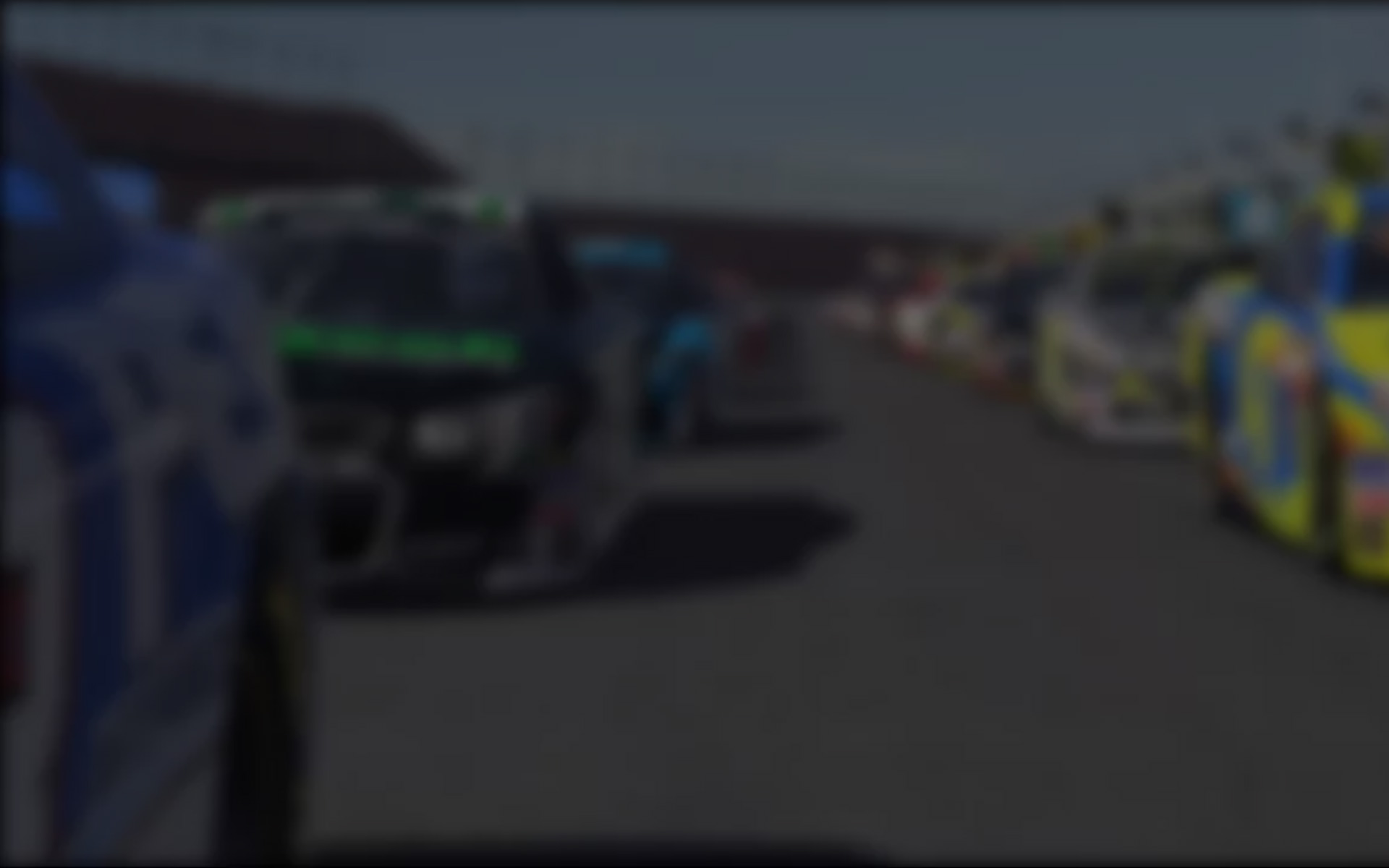 The venue for the start of the iRacing.com Prototype and GT Challenge turned out to be rather fitting, with a night race at Sebring International Raceway. In the latest update all three cars of the series had their tire model significantly updated, the Corvette C6.R even getting the New Tire Model for the first time as more than a few sim racers found themselves in the dark at the dawn of Season 4.
After their nightly adventures at the Florida track, the series will head to Watkins Glen Boot to stretch their legs in broad daylight, before heading to Road America for Week 3 and Laguna Seca for Week 4.
LMP2: HPD ARX-01c
In a very competitive start to the championship it fell to DWC drivers David Williams (England) and Derek Wood (Plains) to take the early lead, with Williams scoring 210 points to Wood's 209. The two races that produced the highest Strength of Field and subsequently gave the duo their points ran on Sunday at 8.00pm and 10.00pm (UTC). As further proof for the level of competitiveness in the series, third placed Robert Bieber (Indiana, 191 points) lay just 2 points ahead of sixth placed Scott Michaels (England, 189), sandwiching Christian Aranha (Florida, 191) and Geofrey Marcel (France, 189). Roderic Kreunen (Benelux, 184), Xavier Busoms Roca (Iberia, 179), Niek Verteege (Benelux, 178) and Neville Stewart (Celtic, 174) completed the Top 10.
The busiest night owl was Martin Weare (Australia/NZ), who turned up for 10 races and won one of them. Incredibly no single driver won more than two races, and only five managed to win twice.
Fastest Qualifying lap of the week:
Ryan Terpstra – 1:40.362
Fastest Time Trial of the week:
Jan Beyer – 1:43.233
GT1: Corvette C6R
While the GT1 class was not quite as closely fought as the LMP2 class, it still featured quite a contest. Joni Hagner (Finland) scored a high 237 points, but had Rens Broekman (Benelux) tight on his heels with 232 points. David S Peterson (California) was not far behind either at 222 points. After the top three there was a distinct drop in points however, with Henning Cordes (DE-AT-CH) in fourth scoring 174 points, for a gap of 48 points between third and fourth. Hot on Cordes' tail were Florian Denard (France, 172 points), Jukka-Pekka Knuutinen (Finland, 171) and Minoru Kai (International, 164). Defending champion Kimmo Suominen came in eighth with 148 points, tied with Scott McDonough (California) and seven points ahead of long-time front-runner Toby Bushnell (England).
While Suominen didn't score the points his pace would have warranted, he still won the most races of anyone with four victories from five starts. The only driver to start more races than Suominen was Norbert Rebelski (Central-Eastern Europe), who put in seven races.
A bit of a curiosity happened in the competition for the fastest qualifying lap of the week, where Max Dell'Orco took the top spot. That in itself is not too unusual, however, his gap to second place is worth noting: A hefty 0.933 seconds ahead of Hagner.
Fastest Qualifying lap of the week:
Max Dell'Orco -1:53.550
Fastest Time Trial of the week:
Rami Kaukola  – 1:55.501
GT2: Ford GT
The third class in the series saw the most consistent championship points standing after Week 1. Andreas Wottawa (DE-AT-CH) took the top spot with 207 points from his only start of the week, while last season's champion Wyatt Foster (Carolina) is second 11 points back. A further nine points behind the duo it was former Corvette driver Joni Bäckman (Finland), with Jeff Antley (Carolina, 180 points) and Matthias Reuner (DE-AT-CH, 177) completing the top five. In a series with many highly skilled drivers, Jasper Groeneweg (Benelux, 172), Kevin Parrish (Indiana, 171) and Samu Snabb (Finland, 153) also placed in the Top 10.
Paul Linek meanwhile was the busiest GT2 driver with ten starts. Just like in the LMP2 class however, no single driver won more than two races, and only three drivers even won that often.
Fastest Qualifying lap of the week:
Robert Bieber – 1:58.964
Fastest Time Trial of the week:
Joni Bäckman  – 2:00.771
---
You may also like...
---