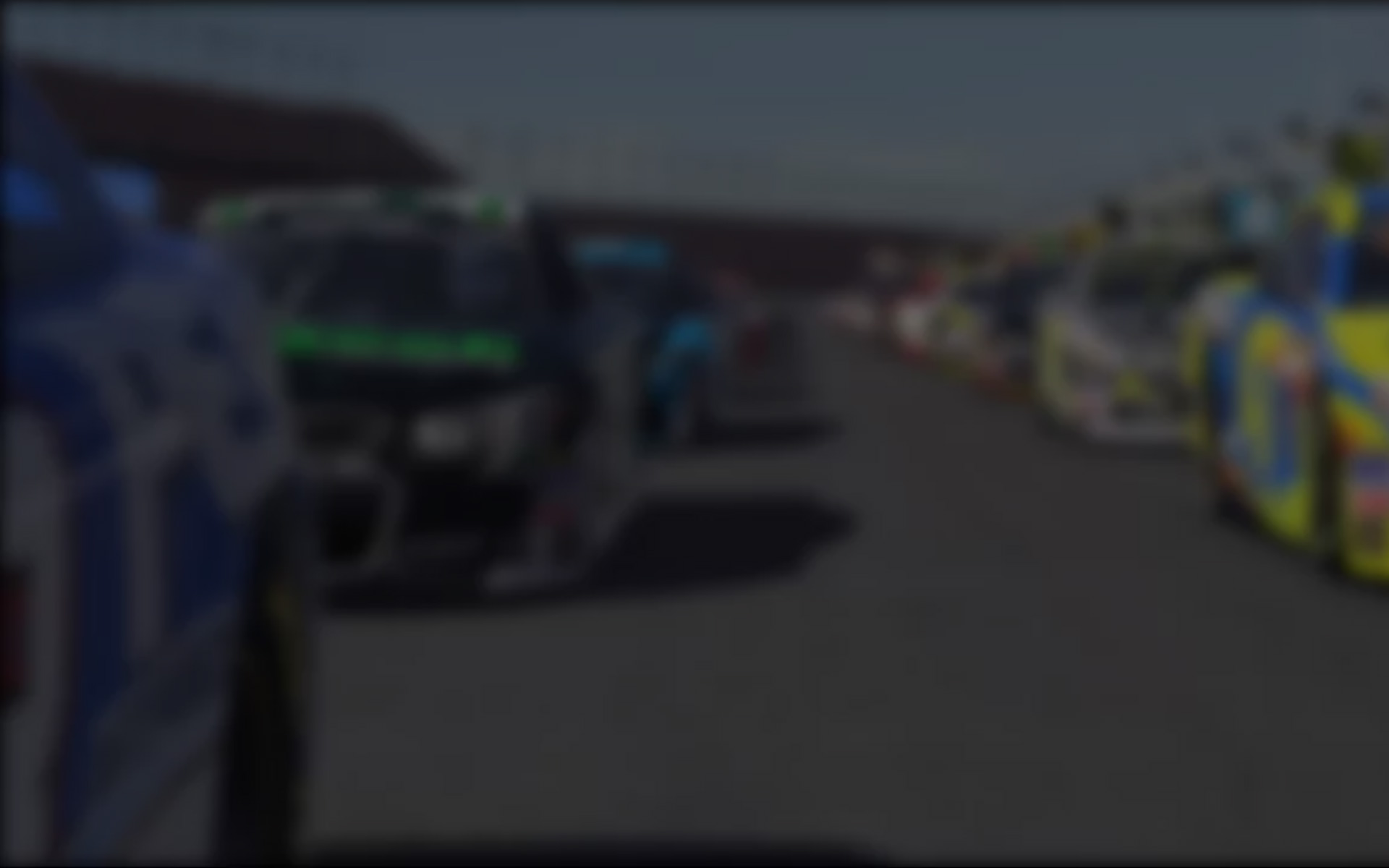 Week Five of the 2015 Season 2 iRacing.com IndyCar Combined Series sent the series Homestead-Miami Speedway. A total of 168 sim-racers took to the track in South Florida throughout a week where aero push, cautions, crashes, domination, fuel mileage, handling, lap traffic, pit strategy, pit road entrances and exits, and tire wear were just some of the storylines that played-out.
Brandon Trost (Pennsylvania) started on pole with Matt Pawelski (Pennsylvania) on his outside. Toni Helminen (Finland) started third with Brandon Traino (New Jersey) joining him on the outside of Row Two, and Derek M Murray (UK and I) rounding out the top five starting positions.
Trost and Pawelski easily pulled away from Helminen at the green. Just behind Helminen, Adam Dock (Texas) dove underneath both Traino and Murray into Turn Three in a bid for fourth place. As Traino drove away, Dock and Murray were left battling side-by-side for P5. As a result, Dock lost momentum and fell behind Murray to be swallowed-up by Erick Davis (Canada) and Terry Mathiensen (California) who made him the meat in a Dallara DW12 sandwich down the front stretch. However, Dock was able to hold-off Matthiensen, then weave his way through Davis, Traino and Murray as he climbed up through the field.
The green flag run wouldn't last however, as Traino and Davis made contact entering Turn 3, with Davis skidding hard into the outside wall. The crash looked as if it would remain a one car incident; however, Davis was unable to control his car and spun back down the track into the path of Joe Hassert (Midwest). Although Seth Eggert (Carolina) appeared destined to collect both of the flipping Dallaras, in a miraculous stroke of luck (or was it inspired driving? -Ed), Eggert drove under Hassert with inches to spare. All but Helminen elected to pit under the ensuing caution.
Helminen made a good restart to retain the lead, as least initially; however both Trost and Pawelski easily caught and passed him off of Turn 2. Dock and Murray followed suit a few laps later as Helminen was over three tenths a lap slower than those on fresh tires. With Helminen continuing to drop back, Eggert attempted to find a way around Marco Aurelio Brasil (Brazil). Brasil ran a defensive line, ceding the outside line to Eggert who took advantage of the opportunity to run the high arc through the corner, forcing Brasil to lift.  Next it was Josh Ringer's (Florida) turn to try and find a way around Brasil.
The field began spreading out, as the run continued. However, Brasil struggled to control his car, and broke loose off of Turn 4. Although he momentarily regained control of his DW12 on the apron, Brasil caught the grass on the inside of the front stretch and attempted to rejoin the racing surface, only to spin head-on into the outside wall, triggering a caution. Everyone elected to pit under yellow, including Matthiensen who entered pit road in sixth, but spun exiting his pit box.
Practice makes perfect as the front trio of Trost, Pawelski and Dock made excellent restarts. Pawelski immediately looked to Trost's outside, then crossed-over Trost over for the lead off of Turn 4. Trost returned the favor off of Turn 2, as the duo traded the lead back and forth straight-away after straight-away until Pawelski moved to the front on Lap 42 and Trost was unable to return the favor.
The field resorted to single-file sim racing and settled-in for a long green flag run. Eggert worked on running down Helminen, until Helminen suddenly vanished (along with his Internet connection). Thus the remaining battle on track featured Alex Simpson (UK and I) and Traino. Simpson drafted up to Traino, and slowly worked his way around the American to enter the top five.
Simpson didn't hold onto his top five position for very long as he began the green flag pit stop cycle a few laps later on Lap 70. Pawelski followed suit a lap later, as did Trost on Lap 72. As the round of green flag pit stops continued, Pawelski and Trost picked-up their battle exactly where they had left off.  Pawelski prevailed once again, easily holding Trost at bay as more sim-racers pitted for service. Only ten laps after the pit cycle began, Eggert and Ringer alone had yet to pit.
Traino and Simpson began using a swap-draft style of racing in their bid to regain the lead lap and catch the leaders. Ringer finally hit pit road on Lap 84, with Eggert stopping four rounds later and handing the lead back to Pawelski. His service completed, Eggert exited pit road just ahead of Pawelski and the battle for the lead. Pwaelski briefly put Eggert a lap behind, only for Eggert to power past on fresh tires. This gave Trost an opportunity to try to run Pawelski down with less than ten laps to go. However, Pawelski was too far ahead, and went unchallenged to the finish. The final position change on track occurred when Matthiensen ran out of fuel exiting Turn 2 on the last lap, gifting Eggert with seventh position.
Pawelski thus won the 3486 Strength of Field by 0.770 seconds over Trost, and earned 219 points for his efforts. Dock finished third, with Murray fourth and Traino rounding out the top five finishing positions. Ringer was the hard charger of the race, climbing from nineteenth to ninth at the checkers, while Helminen was the obvious choice for tough break of the race, having started third and winding-up classified sixteenth thanks to connection gremlins.
A total of 17 sim-racers took a trip to victory lane throughout the week in South Florida with Eggert taking a week-high five victories before the series packed-up for a virtual trip west to Alabama and Barber Motorsports Park.
---
You may also like...
---