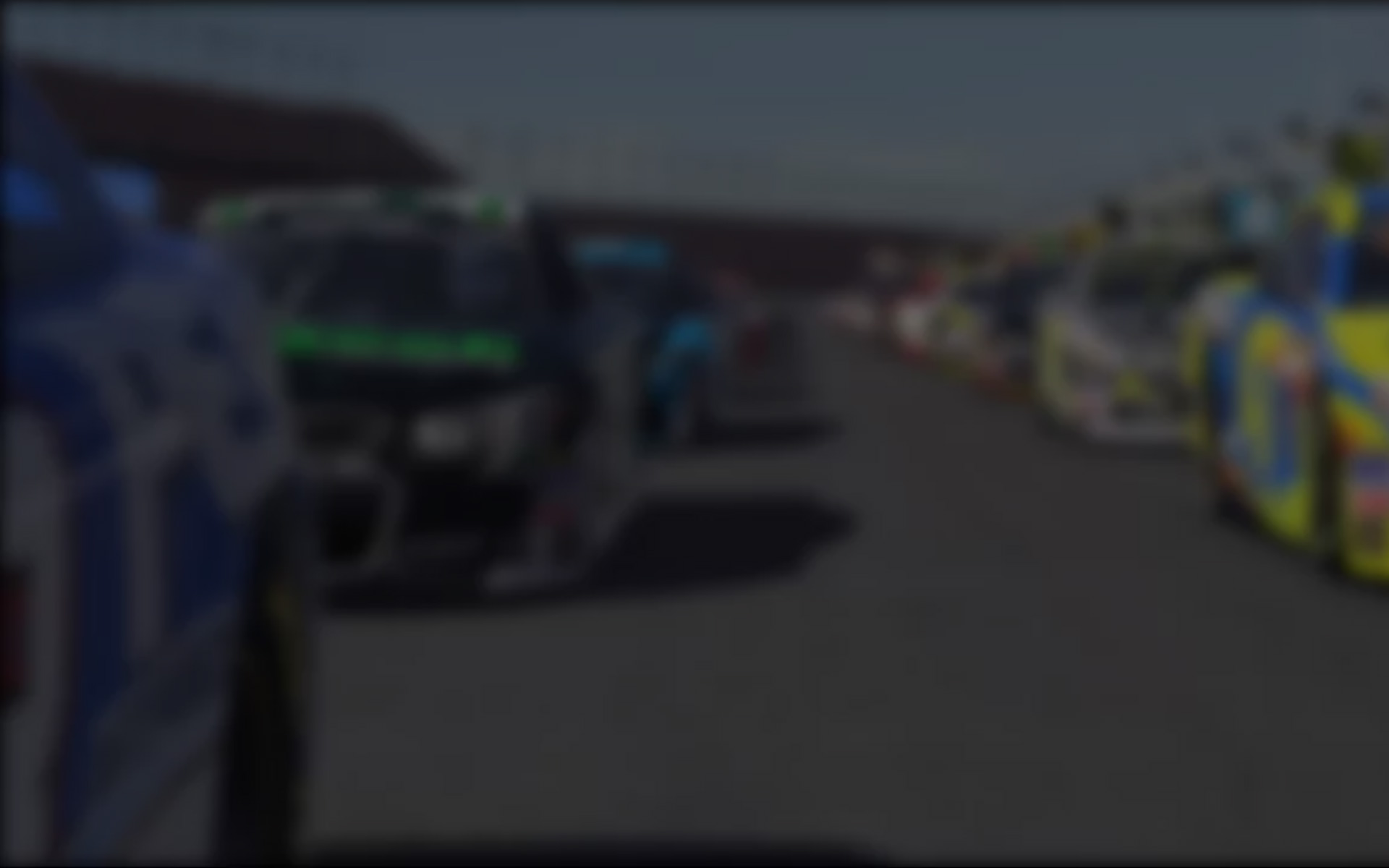 With only four races left in the season the folks at UK&I Skip Barber League ventured Stateside once again for Round Eight at Lime Rock Park in Connecticut (one of the few tracks in the world I've had the pleasure of seeing outside of sim-racing).  Going into the race Blake Townend was a solid 40 points behind championship leader Marc Mercer, meaning he would need to average ten points more than Mercer per race for the remainder of the season if he was to have any chance of winning.  In qualifying it was the ever-competitive Mercer who grabbed pole with a 57.746s from Clarke Williams, Stuart Adcock, Sebastian Job, and Wojciech Swirydowicz.  With Townend starting from only P9 on the grid, Mercer would be given a golden opportunity to extend his already dominant lead.
The opening laps were relatively tame considering only five tenths separated the top ten drivers in qualifying, with only Williams changing positions as he dropped to P4 from his impressive starting position of P2.  It wasn't until Lap Five that Mercer's first place position came under attack from Adcock, who got the inside line at Turn One (with Job attempting to follow suit, unsuccessfully).
The very next lap and Mercer was considering a move on Adcock, but while deliberating Job said "thank you very much" and grabbed P2 at Turn One, as he had intended the lap prior.  A few seconds later and Adcock got some oversteer at the exit of Turn Three causing contact between himself and Job who was along the outside.  Adcock spun off, ending up in the middle of the track.  Townend very narrowly missed Adcock, taking to the grass to avoid damage, but Stephen Hug wasn't so lucky and hit the rogue F2000 directly, sending Adcock airborne and putting him out of the race.
As a result of the contact Job dropped to P5, promoting Paul F. Grillo to P4 and just behind the podium positions.  There were lots of position changes happening in the top five but the biggest change came on Lap Nine when Williams dipped his rear wheel into the dirt at the outside of Turn One causing him to spin and losing him eight positions.
As the drivers crossed the line start Lap 14 it was Swirydowicz from Mercer from Grillo when an awkward moment under braking for Turn One caused Grillo to hit the back of Mercer who then collected Swirydowicz.  Grillo came off worse for wear and was forced to retire after an impressive running in P3, Mercer was able to continue after flying off the track (and dropping to P6), and Swirydowicz was, for the most part, unaffected by the incident.  Job was the person who benefited the most, however, as he was able to grab P1 in the chaos.
Job was able to hold on to P1 for a solid ten laps, thanks to some handy (if not altogether aggressive) defending from Swirydowicz who was glued to Job's gearbox almost every lap.  Finally Job cracked and on Lap 25 of 26 spun at the entrance of Turn One; contact between the two meant Job would have to go to the pits, and Swirydowicz appeared to suffer only minor damage, so he would continue racing (and thank his lucky stars that neither of the cars that hit him did it in such a way as to end his race).
Mercer was able to capitalize on the damaged car of Swirydowicz and retook the lead (where he would stay) with a charging Townend not far behind (who had been nabbing positions where he could during the hectic race).  Swirydowicz did the best he could on the final laps with the damaged car, but in the end dropped to P4 after falling into the clutches of Marcus Hamilton (who grabs a very impressive podium finish).
In the championship Mercer further extends his lead, now sitting on 213 points.  Townend is now 45 points behind with 168, and another 13 points back to Swirydowicz in third.  Hamilton's podium moves him into fourth after George Streetley's absence from the Lime Rock race and Job loses a position as well after failing to score in Connecticut.
---
You may also like...
---