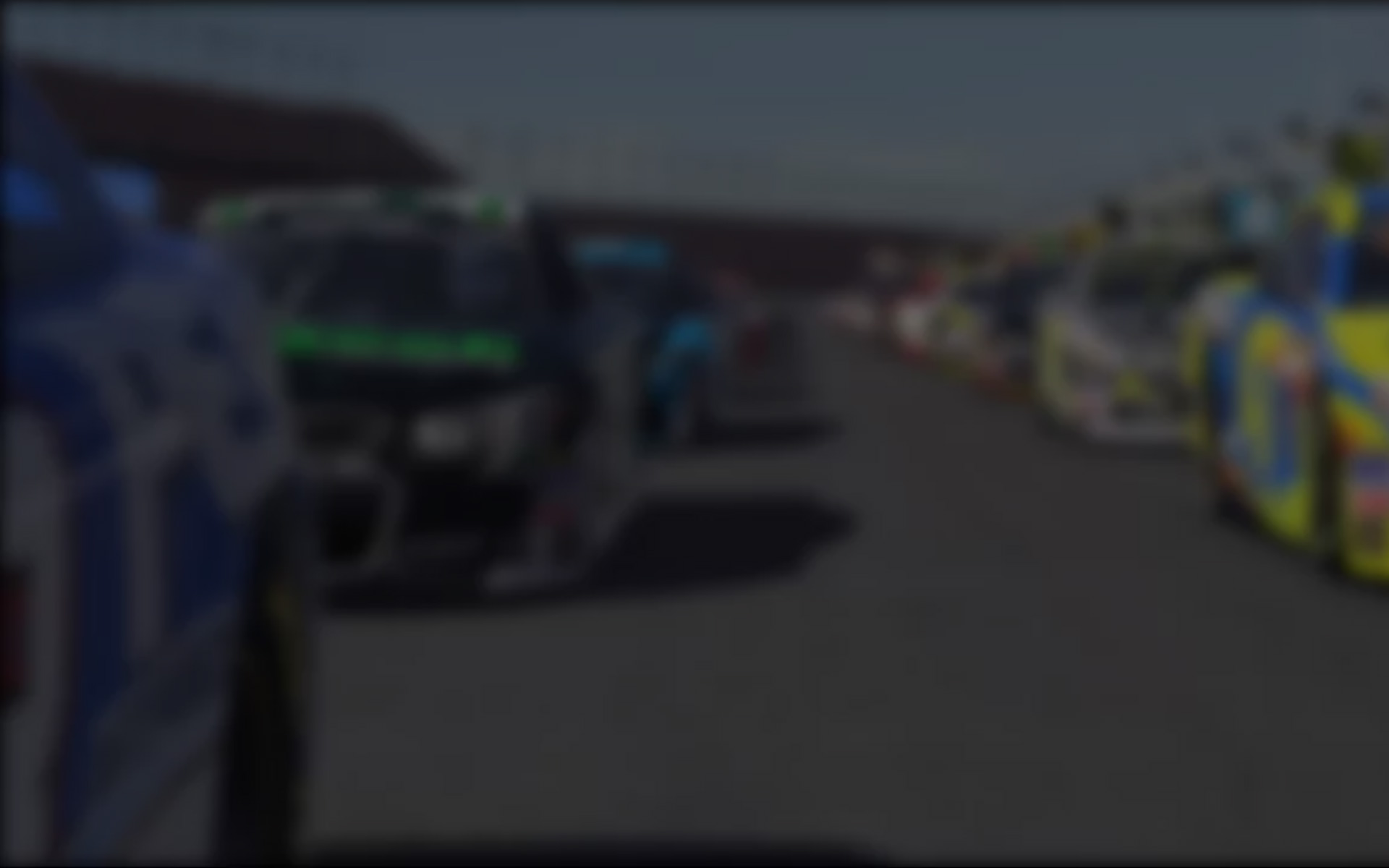 Twin Ring Motegi; two courses, one location. The Pro Mazdas would be using the 4.8km Road Configuration for their visit to the Japanese track,  up next week will be the Suzuka International Race course, which will conclude the Pro Mazdas' tour over to Asia for consecutive weeks.
Last season's champion – Gregory Tanson – once again showed his quality in this vehicle by securing pole position for the highly competitive 4130 SOF (Strength-Of-Field) while Mark Jarvis also put in another strong qualifying showing by securing second position on the gird. These positions wouldn't be easy to keep by the look of the calibre of the field directly behind. Wyatt Gooden and Justin Brunner lined up fourth and fifth respectively, but for their standards the only way they will be aiming is up.
As the green light flew Tanson got a very sluggish get-a-way, which left the door open for Jarvis to scamper on through as they reached the first turn. Further back in the field positions stayed static with all of the drivers seemingly wanting to keep their Pro Mazdas in check on cold tires. Coming through Turn 2 our "clean" start to the race abruptly ended by an out-of- control Oliver Connor. The British driver overshot the entry and got himself tussling with the grass before he re-entered in an unusual fashion . . . maybe next time he'll realise power-sliding back on to the track isn't the optimal way to rejoin! Brunner would have certainly (almost) got a heart attack, his Vortex Sim Racing Pro Mazda was inches away from tagging the rear of Connor's vehicle, and quite possibly ending his day early. Nonetheless, Connor managed to continue, albeit well down the field.
Gooden and Alvaro Ramiro both seemed to be on a mission to get to the top of the field: Gooden jumped a place up to third, and Ramiro had advanced three positions to reach fourth. Unfortunately for the Spaniard his day finished before he could do anything to hassle the top three. As the GTROS driver downshifted in to Turn 13 his engine gave way and let a plume of smoke for the traffic directly behind. With an engine change now possible – but taking 30 minutes – Ramiro's day was all but over.
By the end of Lap Six, Jarvis' mirrors were full of a seemingly "in-a-rush" Wyatt Gooden. Having made easy work of the Pro Mazdas prior to Jarvis, Gooden would be hoping this job could be completed just as easyil; but this wasn't to be.  Jarvis managed to fend off Gooden's initial attack at Turn 11, but with the American looking feisty and right on his tail, the Brit had a job on his hands to keep first position. In the end Gooden didn't even have to complete the overtake himself . . . well he did, but it was gifted to him. Wojciech Rabsztyn came in to Turn 2 way too hot with only one place to go: into Jarvis. To be fair to Rabsztyn, he wasn't in the easiest position just prior to the accident; going three into the braking zone it was quite easy to make a small misjudgement.  Unfortunately for Rabsztyn (not to mention Jarvis) it didn't end well.
Rabsztyn I doubt would be too proud of his and Jarvis' incident, but maybe even less so with his crash with Tanson the next lap. The final two corners at Twin Ring aren't exactly optimal overtaking opportunities, so you'd like to think most people would know better than to go for an overly opportunistic move that could end in tears.  In this case the opportunistic move was made and did end in tears, and it was once again for the driver on the receiving end whose tear ducts were . . . activated. Tanson was flipped up and over, resulting in terminal damage which ended his race four laps early. I doubt Justin Brunner was complaining though: the Vortex Driver was gifted three free positions in the space of two laps! What's more, he managed to get the run on Jerome Haag into Turn One to move up to second position shortly after the final corner hoodoo.
Oblivious to the mayhem in his mirrrors, Gooden once again claimed a fantastic first position, although the American did have to work much harder for it this win as by no means did qualifying and the race all go his way. Brunner collected a very credible second with the man in the wars – Rabsztyn – taking home (some would say a debatable) third position after a late (clean) overtake on Haag with Gillett completing your top five.
With Gooden on another winning streak he will want to keep the points flowing after his 257 points haul. We'll have to see if he turns up at Suzuka and if so, will anyone be able to beat him?
---
You may also like...
---