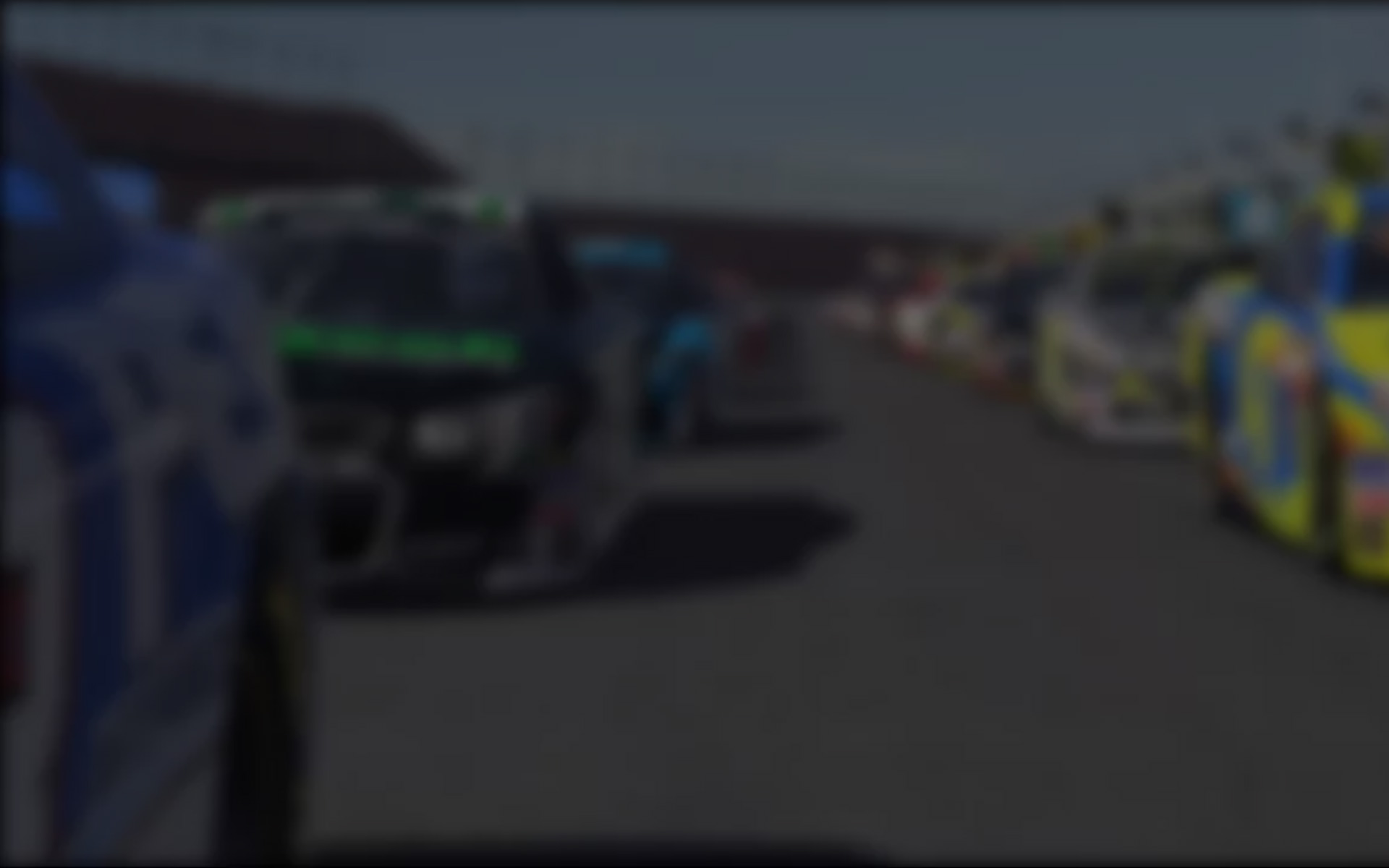 September 27th, 2011 by DavidP
After a week of twists and turns at Virginia International Raceway, the world-class sim racers of the Thrustmaster Mustang Challenge loaded-up and headed north to Lakeville, Connecticut for battle at the 1.53-mile, 7-turn Lime Rock Park.  While this course may seem to be one of the less challenging road courses on the Mustang circuit, it is often difficult to find that perfect lap and even more difficult to put together a perfect race to be crowned the best.  Brian Strodtbeck (Ohio) didn't let those difficulties get in his way during Week Seven, as he was able to score the most championship points out of the 600+ sim racers who attempted to land that top podium position.
Weekly High Strength of Field
By earning the victory in the week's highest Strength of Field (SoF) event, Strodtbeck added 147 championship points to his season-long total, putting him on top for the week.  All 25 of the event's laps were lead by Strodtbeck and he was able to cruise to a 1.959s margin of victory over Norbert Leitner (Central-Eastern Europe).  Third was claimed by New Yorker Drew Lanzaro who was followed in fourth by Markus Neugebauer (DE-AT-CH).  Rounding-out the top five was Matthias Schulz Jr (DE-AT-CH).
By winning the week's highest SoF, who better to talk with than Brian Strodtbeck about his week:
"I'm not really a big fan of this track, because it doesn't lead to very intense racing. The driver that qualifies on pole usually runs away with it unless they make a huge mistake. There is very little opportunity to pass here, with all the fast corners. I'd like to see the chicane thrown in there once in a while.
"Sascha Thomaszik and myself were in a few practices together early in the week, and we kept pushing each other to go faster." — Brian Strodtbeck
"I enjoyed practicing this week. Sascha Thomaszik and myself were in a few practices together early in the week, and we kept pushing each other to go faster. We both were stuck in the .3's for a while, then I pulled out a .2 sec lap. He congratulated me, and went on to run a .1s lap. I think I ended up 'winning' the day with a .05 sec lap. He ended-up somewhere in the high 56 sec range later in the week, where I could never crack the 56 sec barrier. It was a fun little competition. I unfortunately didn't get to race against him in an official race."
Weekly Standings
As noted, Strodtbeck won the week's highest SoF event and scored the most points with 147 on the week.  Ryan Field (Massachusetts) finished in the second position just a mere two points behind Strodtbeck.  Third place on the week went to Norbert Leitner followed in fourth by Jason Lisner (Virginias).  Completing the top five is Italian sim racer Claudio Guerrina.
Season Standings
After seven weeks of racing, there is still a close battle for the top position in the season-long standings.  Field currently holds a 13 point lead over Oscar Sahlin (Scandinavia).  Third place driver Sascha Thomaszik (DE-AT-CH) is just 33 points out followed in fourth by Maik Peters (Benelux) and filling the remaining spot in the top five is Samuel Collins (Australia/NZ).
Weekly Qualifying
For the second week in a row Lisner and Christopher Roberts (New York) had a battle for the fastest overall time in qualifying, but it was once again Lisner who won, but by a much larger margin.  Lisner's time of 56.575s was over three tenths of a second faster than that of Roberts.  Third place went to Thomaszik followed by David Malenovsky (Central-Eastern Europe) in fourth with Field rounding-out the top five.
Check back next week as the Thrustmaster Mustang Challenge will head to Mid-Ohio Sports Car Course.  As always, be sure to visit www.iracing.com to become part of the largest motorsports simulation community and www.thrustmaster.com for information on top-of-the-line equipment for both PC and console gaming.
---
You may also like...
---