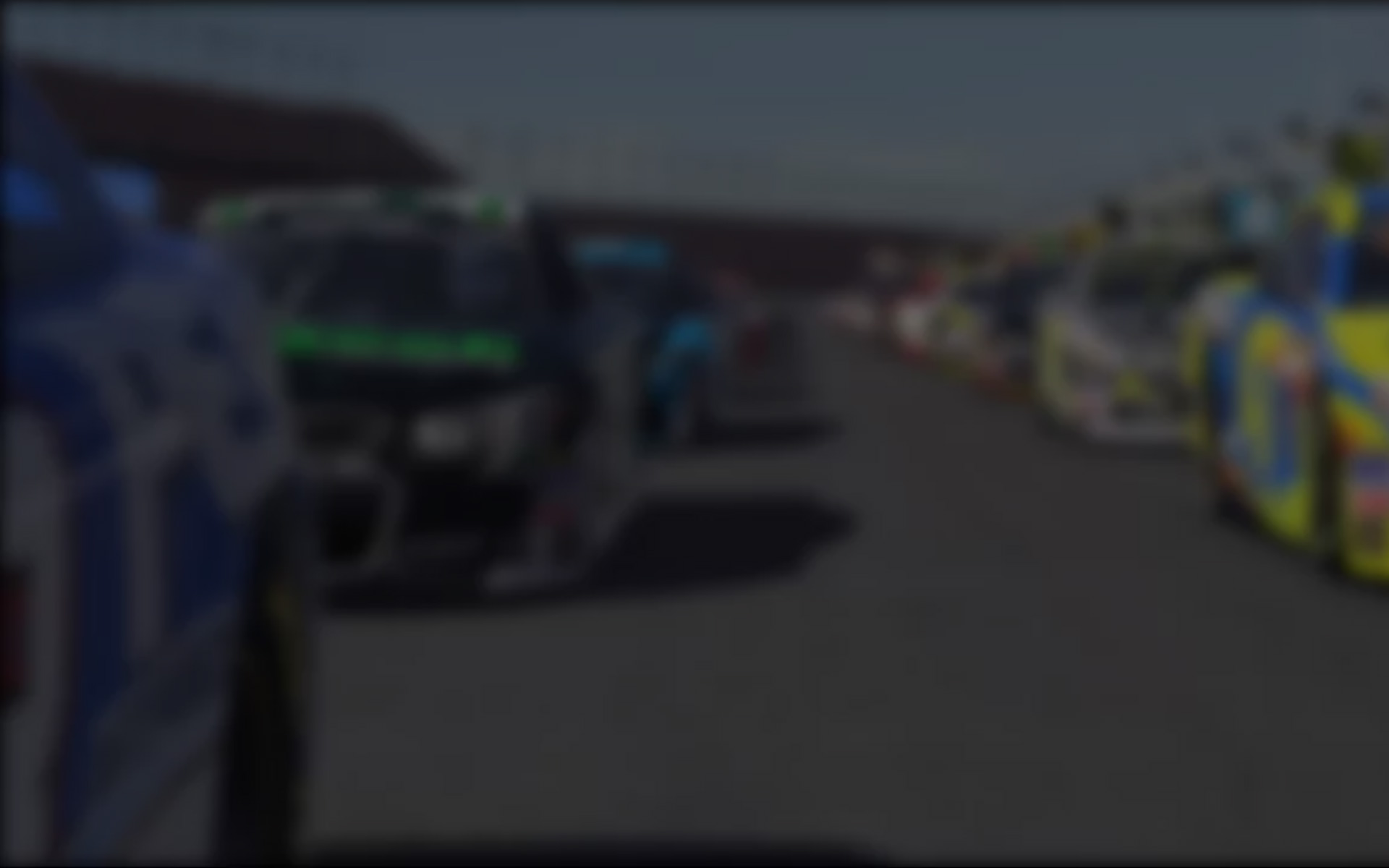 You might think sim-racing and golf share little in common.  One focuses on driving virtual race cars around virtual race tracks in competition with real people around the world . . . all from the relative comfort of their offices, game rooms or dens.  The other consists of hitting (and chasing) a tiny ball around lush fairways and greens (not to mention roughs, sand traps and other hazards) . . . out of doors and in all kinds of weather.
But Bernie Villers, Jr, founder and president of SimXperience, one of the world's leading manufacturer/suppliers of motion simulation equipment and software, doesn't see it that way.  In fact, he sees many parallels between sim-racing and golf . . . or any avocation/hobby for that matter.
"We believe the average, middle class guy should be able to enjoy sim-racing as a hobby; that he really shouldn't have to compromise in the area of realism," says Villers.  "Our benchmark is 'Can we get someone started in sim-racing motion simulation for the cost of a good set of golf clubs?'"
"Our benchmark is 'Can we get someone started in sim-racing motion simulation for the cost of a good set of golf clubs?'" — Bernie Villers, Jr.
To that end, Canton, Ohio-based SimXperience offers a complete menu of motion simulators for just about any budget and level of sophistication.  Featuring a modular design that enables sim-racers to get involved at a relatively basic level and add-on "bells and whistles" as they go, the system starts with the Stage 1 Modular Racing Simulator Kit complete with in-line dampers, simulated weight transfer and customizable motion profile capabilities, and progresses to the full-on Stage 5 Racing Simulator which features rear traction loss and rear wheel hop, and comes equipped with three 46" LED screens and a 500W Dolby surround sound system, not to mention a 21″ touchscreen for virtual gauges, real-time motion and tactile adjustments.
"We do the best we can to make that benchmark a reality with a modular system," says Villers.  "Starting at $2000 you can build your way up — like any hobby — to get as carried away as you like!"
From Stage 1 to Stage 5, SimXperience simulators are all designed to dovetail with iRacing's motorsports simulation software.  SimXperience could have chosen any motorsports simulation service, but Villers says the association with iRacing amounted to a no-brainer.
"One of the things we pride ourselves on is accuracy," he says, "so there really wasn't much question of which simulation we'd base our simulators on.   When it comes to accuracy, be it the race tracks or the physics of the race cars, iRacing is the gold standard of motorsports simulation."
"When the consumer wins, we all win." — Bernie Villers, Jr.
SimXperience's motion simulators are finding wide-spread acceptance by amateur sim-racers as well as professional racers, teams and, increasingly, coaches and driving schools.
"We're seeing driver coaches requiring students to have simulators in their homes," says Villers. "We're seeing some of that with race schools as well, where simulator time is required.  That way they can analyze a lot of the telemetry and take corrective actions before there's actual track time.  Then the next piece of that comes in comparing real world to virtual world, and having real track days.
"One of things we pride ourselves on is accuracy and that we make the entire system; we write the software that communicates with iRacing, we make the electronics, we make the hardware, we manufacture the system – it gives us the ability to do things our competitors can't when they're buying one or more components elsewhere."
Speaking of components, in addition to its turn-key motion simulation systems, SimXperience is happy to supply its motion simulation software to do-it-yourselfers.  And when it comes to motorsport simulation, the term do-it-yourselfer covers a wide range . . . from the hands-on sim-racer up to Formula One teams.
"(Components are) where we are used in the land of F1," he says.  "They build their own simulators around our electronics."
Villers is particularly proud of SimVibe, SimXperience's multi-dimensional audio-based feedback software that uses bass transducers to provide accurate correct physics-based vibrations at each corner and throughout the simulator . . . for $79.00.
"We make a clear distinction between motion simulation and tactile and vibratory simulation," he says.  "When you sit in any substantial race car, there are lots of things vibrating/buzzing that aren't happening as part of motion and aren't happening as part of audio.  We fill-in the space with bass transducers . . . so our software generates near real-time audio that gets played to these transducers.
"It's a pretty flexible system – you can have one to eight transducers.  For example, you can have one transducer at each of the four corners so that we can represent the total vibrations that happen on the left front, for example.
"What's interesting is that even though iRacing doesn't have a mechanism to represent all of those things, the output is accurately modeled to measure telemetry so, as a result we're able to provide that mechanism."
Although the state-of-the-art for motorsports simulation systems has made quantum leaps in the past decade, Villers has no doubts we're only seeing the tip of the proverbial iceberg — in part because of increasingly close ties between sim-racing hardware and software producers like SimXperience and iRacing.
"I think we'll see dramatic realism increases as the result of several things," he says.   "Everything you touch in your simulator – from shifters to pedals – will become more realistic.  Some of that will come from innovation but, in my opinion, more of it will be the product of hardware and software people working together, just like we are with iRacing.  We're working together to pioneer the next level of innovation; the next level of simulation technology.  That will be good for SimXperience, good for iRacing and, most importantly, good for sim-racers.
"It's one of those really simple equations: when the consumer wins, we all win."
---
You may also like...
---