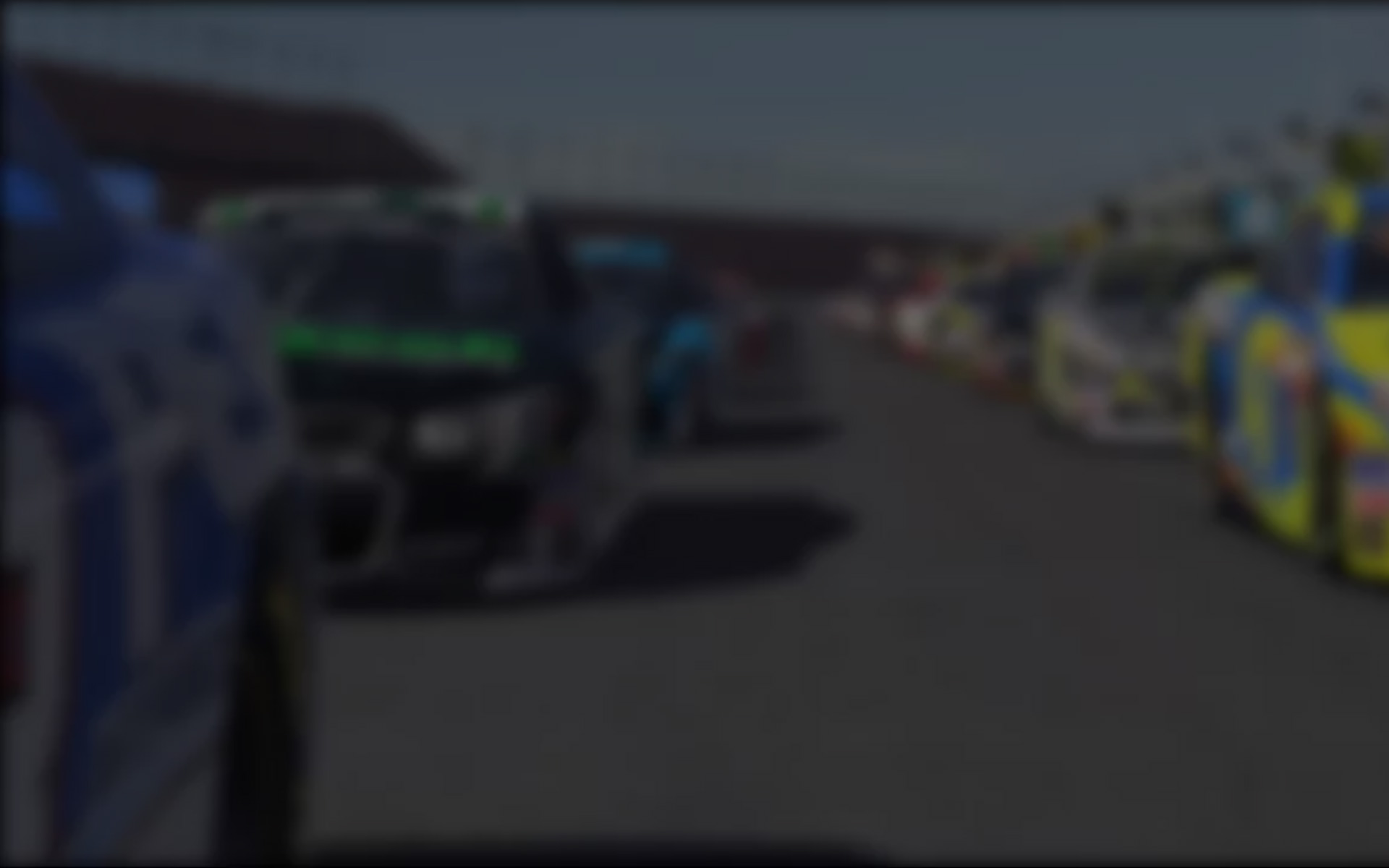 After an easy week to start the season, Week Two of the 2014 Season 1 iRacing.com Indy Road Series took a very different direction for everyone involved. Drivers had to take on the twists and turns of the tricky Mazda Raceway Laguna Seca for one of the season's biggest tests. Ultimately it would be former WCS competitor Riku Alatalo (Finland) proving that Laguna Seca is his stomping ground in the IndyCar with a dominant week.
The week began with qualifying and top honors for the week went to Alatalo with a lap of 1:09.448, just two thousandths of a second quicker than Carlo Labati (Italy). Series points leader Joshua Chin qualified in third position, two tenths off the pole and closely followed by championship contenders Riccardo Schiavon (Italy) and Alon Day (International) to round out the top five. Once again the series found the qualifying leaderboard jammed tightly, with 10 drivers all qualifying within a little over a second of the pole. A total of 45 sim-racers turned a timed lap, including several IndyCar Oval Series regulars.
In addition to qualifying several drivers took part in the time trial championship, with Day taking top points on the week with a lap average of 1:10.278. Just five thousandths of a second stood between Day and second place Aki Koskinen (Finland), with series regular Denis Garese (France) in third at a 1:10.507 average. Day now leads the time trial championship at 198 points, four points over Garese and 18 over Igor Avgustinovich (Central-Eastern Europe). Garese is the defending time trial champion and will certainly face a difficult battle with Day throughout the season to keep his title.
Friday's 20:00 GMT race ended-up being the highest SOF (strength of field) of the week for the iRacing.com Indy Road series at Laguna and Alatalo made sure to stamp his authority over the field early on. Chin started from third and looked to challenge Labati for second on the start before struggling with wheelspin and dropping back to fourth by the end of the opening lap. Chin would continue to struggle with handling issues before contact with a lapped car on Lap 30, finishing in the sixth position and a lap down. Day hunted down Labati for second before making the pass on Lap Nine and never looked back from there. Schiavon saw his race come to an early end after contact with a lapped driver in The Corkscrew resulted in the Italian retiring from a podium position. Meanwhile Alatalo continued to expand his lead to over 30 seconds on the field, with a 31.576 second margin of victory over Day and all 39 laps led.
Week Two provided a tighter championship battle with Schiavon closing up to just four points behind Chin for the lead and Labati an additional two points out of first. Garese and Day carry over their time trial battle to the racing to round out the top five in points. International drivers have a strong presence in the points, with just two drivers from US clubs (Chin and Gary Borkenhagen) placed in the top ten after two weeks of racing.
Next week the iRacing Indy Road series takes on the legendary Suzuka International Race Course's Grand Prix circuit for one of the longest online races of the season. Drivers will have to contend with some of the most challenging turns racing has to offer like The Esses, 130R and the final Bus-Stop chicane. With the championship race as tight as it can get, be sure to join in on the fun!
iRacing IndyCar Road Championship Top Five
1. Joshua Chin – 316 points
2. Riccardo Schiavon – 312 points
3. Carlo Labati – 310 points
4. Denis Garese – 290 points
5. Alon Day – 257 points
---
You may also like...
---