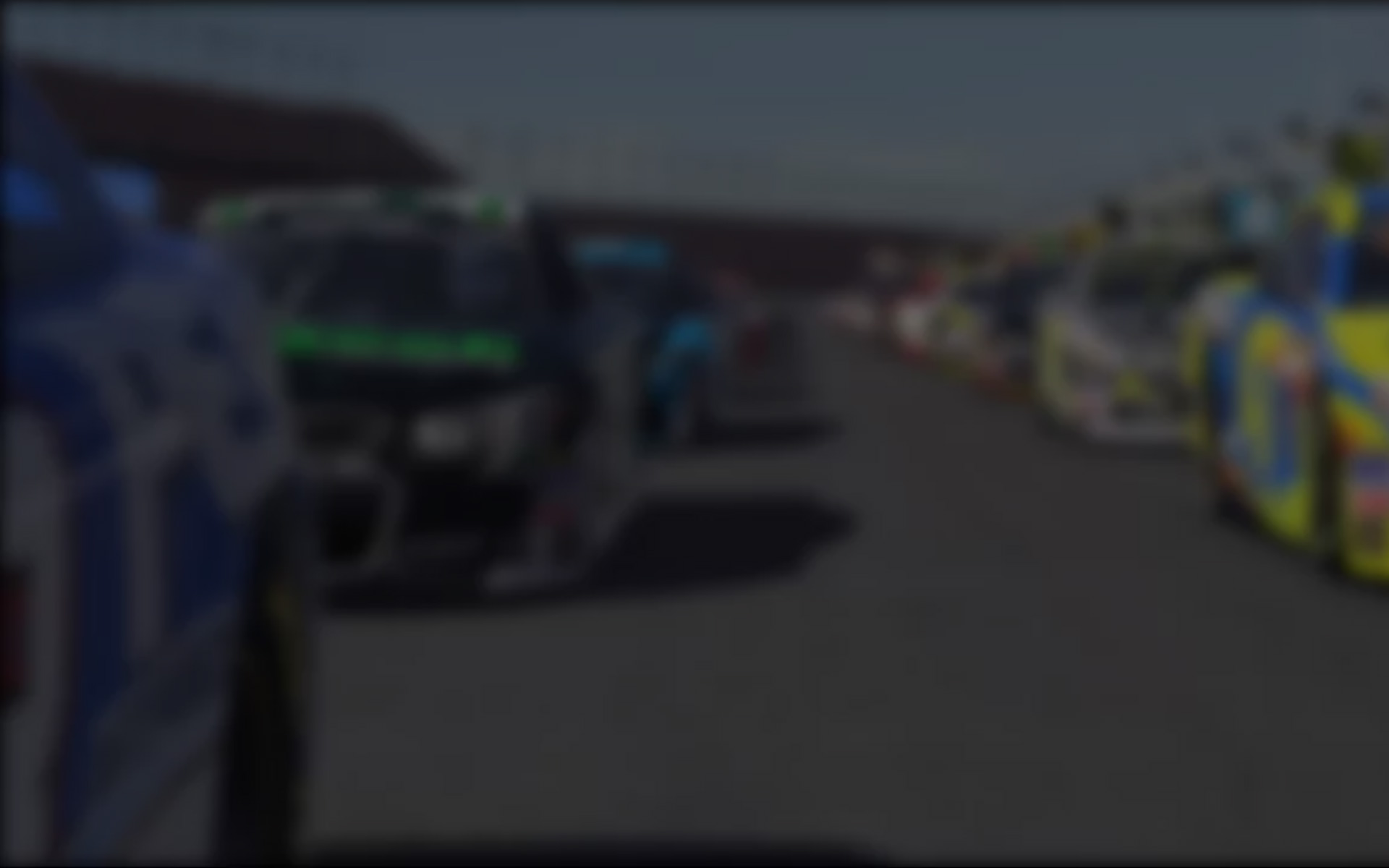 Given that the United States/Canada qualifying round for the iRacing Intel® GP Series was held in September, momentum wouldn't figure to play much of a role in Friday's iRacing.com Intel® GP Series World Final.  Or that a sim racer from Florida would be able to pack some momentum in his carry-on for the flight to Hannover, Germany, where the race is being held as part of the Intel Grand Masters Tournament.
But if any one of the ten iRacers from the USA, Europe and Australia who'll be driving their virtual Star Mazdas in Friday's 30 lapper at Mazda Raceway Laguna Seca can be said to have "Big Mo" on their side, it's Ray Alfalla.  After all, the Cape Coral-based Alfalla won the opening round of the 2011 NASCAR iRacing.com Series World Championship at Daytona two weeks ago.  The 21 year old university student backed-up that performance with a run to seventh place at Las Vegas Motor Speedway on Tuesday and will take the series points lead to the next round at Bristol Motor Speedway.
OK, so Alfalla is a pretty fair to middlin' oval driver – to say the least.  How about his road racing credentials?  Well, Alfalla finished a more than respectable 15th in the 2010 iRacing World Championship Series Road Racing standings and, once again, was one of just fifty iRacers to qualify for the iWCSRR.  What's more a quick look at his career statistics show he has won 34.2% of all the road races he's started, as compared to 37.5% on the ovals.
So Alfalla is a serious contender no matter whether the virtual road only turns left or both left and right, especially when it goes up and down like a roller coaster . . . like Laguna Seca.
"I think the Star Mazda is a fun car to drive, with a good amount of power and grip," he says.  "Laguna Seca is one of my favorite road courses, with fast, sweeping corners and, of course, the Corkscrew.   The competition will be very tough with (Greger) Huttu and (Richard) Towler racing, so winning will be quite a feat."
Whoever accomplishes that feat, it will be thanks to a lot of skill and probably a little good fortune.  None of it would be possible, however, without the support of iRacing and Intel.
"I think it's awesome that Intel is putting their name on this event," says Alfalla.  "Having an Intel-based system myself, I am a fan of their products.  Hopefully the event will be a big success and they'll continue to sponsor us."
Like his fellow competitors, Alfalla sees the iRacing.com Intel® GP Series World Final as a major step in sim racing's evolution.
"Sim racing is long overdue in being considered a serious form of gaming, if not a sport," he observes.  "First person shooters are very popular, and are often present at video game conventions, offering-up large sums of money and prizes for winners.  I believe sim racing should be right there with those games, as what we do is just as difficult, of not moreso."
Even if, like Ray Alfalla, you have a bit of momentum on your side.
The iRacing.com Intel GP Series World Final will be broadcast on Friday, March 4 at 10:00 am CET (4:00 am ET), with replays also shown at: https://www.iracing.com/multimedia/live-broadcasts/
There are also some exciting promotions for new iRacing members at:  https://www.iracing.com/intel-gp-series/
---
You may also like...
---