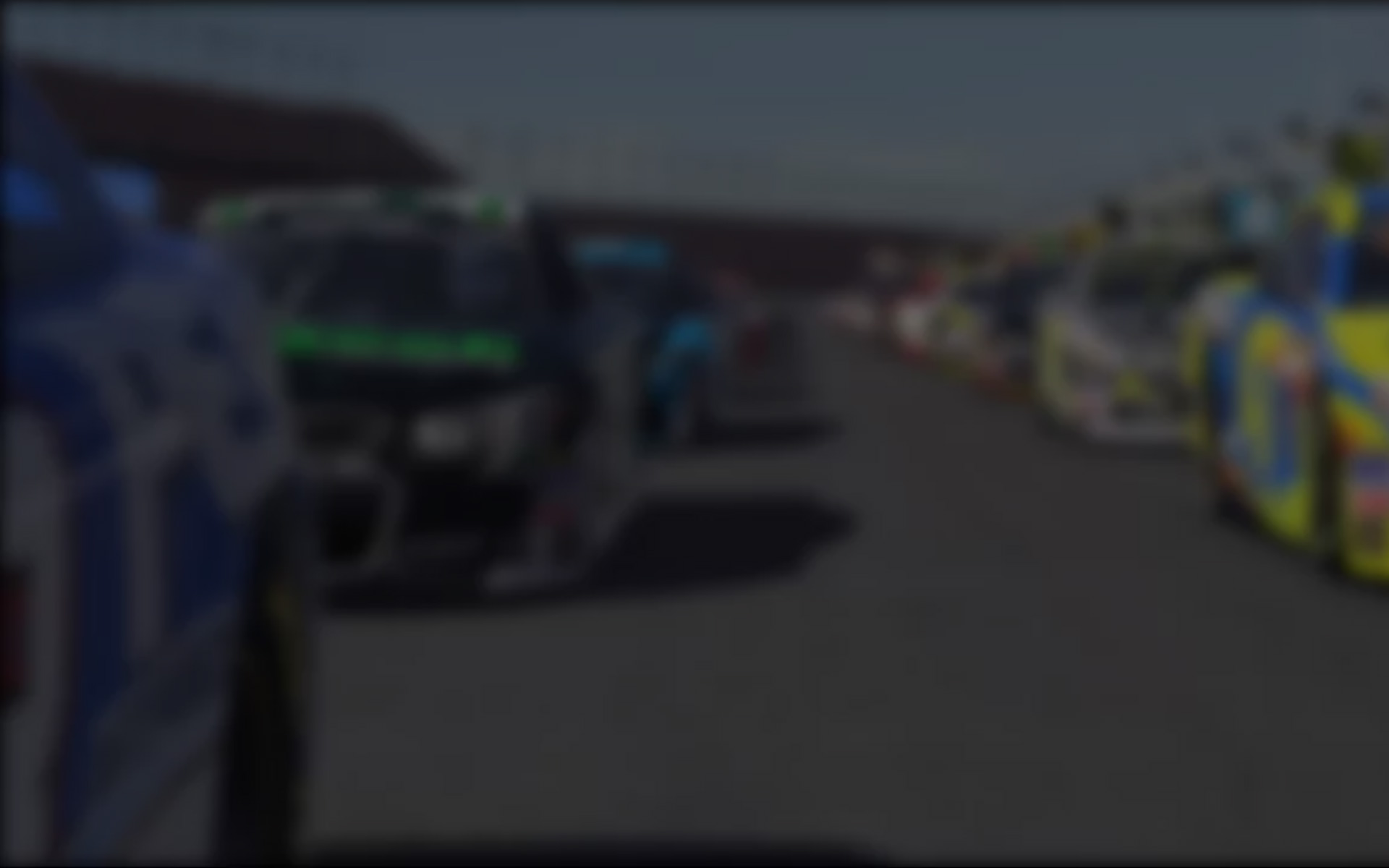 October 12th, 2016 by Jason Lofing (French translation by Renaud LACROIX follows)
P.J. Stergios Wins at Homestead but Falls Short of Title
Ray Alfalla (Slip Angle Motorsports) captured his third NASCAR PEAK Antifreeze Series championship, capping a remarkable season with a second place finish in the season finale at Homestead-Miami Speedway. PJ Stergios (ineX Racing), Alfalla's competition for the championship, won the race in a clutch performance but fell two points short of winning his first championship.
The difference in the championship came down to laps led, with Alfalla's 50 giving him the bonus point for leading the most laps while Stergios could manage only 34 circuits at the front of the field. If Stergios had led 17 more laps, he would have taken the championship on a tiebreaker.
The night started off with Alfalla starting on pole while Stergios rolled off thirteenth. Pole position gave Alfalla an immediate advantage in that he would have a very good chance at leading a lap early on and picking-up an all-important bonus point. When the race went green, Alfalla did exactly that by jumping out to an early lead over Michael Conti and Justin Bolton.
As the first run wore on Alfalla's lead stabilized at around 1.5 seconds over Brad Davies, who overhauled Conti for second on Lap 28. Further back, Stergios had moved into the top five. A few laps later sim racers started heading into the pits for tires, but the two championship contenders stayed on the track not wanting to get trapped a lap down in case a caution flew.
On Lap 41 the two pitted together with Alfalla winning the battle off pit road. However, due to running several additional laps Alfalla lost the lead to Conti with Nick Ottinger (Gale Force Sim Racing) in second.
The first caution flag flew on Lap 58 when Ottinger was battling Davies and Kenny Humpe (The TEAM) for second. Davies got loose under Ottinger coming off Turn Two, hit Ottinger, and spun down into Humpe. Humpe got the worst of it, smashing into the inside wall and ending his night. Ottinger continued without damage and won the race off pit road during the yellow, earning the race lead.
Alfalla did not wait long to reclaim the lead, doing so on a Lap 75 restart just before a massive crash happened behind him when Kevin King was hooked in front of the field. Nearly a dozen cars piled into the melee on the backstretch, but both Alfalla and Stergios were unscathed.
After trailing Alfalla for much of the race Stergios made his move on the next round of green flag pit stops. Stergios pitted before Alfalla and jumped in front thanks to his fresher tires. When the field cycled through pit stops Stergios held the lead with Conti leading Alfalla for second.
Stergios looked to be in prime position to threaten Alfalla's laps-led mark but another caution flew for a crash on the front stretch and bunched the field up again. Stergios hung on though, winning the race off pit road and maintaining the lead on the restart only for the yellow light to flash again, forcing him and Alfalla to pit road again for another set of fresh tires.
With 17 laps to go the race resumed, this time with Taylor Hurst in the lead courtesy of a two-tire pit stop. Stergios and Alfalla both looked to pounce on the restart with the fresh tires and the next ten laps featured phenomenal sim racing among Hurst, Alfalla, Stergios and Ottinger. Stergios finally took the lead from Hurst with nine laps to go, but was unable to secure the bonus point for most laps led.
Alfalla also came through for second with Ottinger finishing third ahead of Cody Byus as Hurst slipped to fifth at the checkers.
Alfalla's third championship brings to six the number of consecutive top-two finishes in the NASCAR PEAK Antifreeze Series standings, dating back to 2011. Stergios, to his credit, had the second-best year ever in series history. Both drivers had an average finish of fourth to go along with 13 top-tens in 16 races but Alfalla was more consistent and had a better average starting position (sixth versus twelfth).
Jake Stergios won the battle for third in the standings, though he was well back of the top two. Chris Overland took fourth despite finishing twenty-seventh at Homestead as Dylan Duval also found trouble, finishing thirty-first, but taking fifth in the standings over Ottinger.
With another season in the books the NASCAR PEAK Antifreeze Series enters into hibernation until March 2017. Alfalla will once again bask in the glow of being crowned the best oval sim racer in the world at Homestead-Miami Speedway during the Ford Championship Weekend (where he will collect a check for $10,000 prize and third NASCAR championship ring), while the rest of the field has to wonder what they can do to knock him off his perch. His success is truly unprecedented in a field which is loaded with talent and gets more competitive each year.
Congratulations to Ray Alfalla, 2016 NASCAR PEAK Antifreeze Series champion!
Alfalla décroche une troisième couronne en NASCAR PEAK Antifreeze Series
Traduit par Renaud LACROIX
PJ Stergios s'impose à Homestead, mais manque le titre.
Ray Alfalla (Slip Angle Motorsports) a remporté le championnat NASCAR PEAK Antifreeze Series pour la troisième fois, clôturant une saison remarquable par une deuxième place dans la finale, sur le Homestead-Miami Speedway. P.J. Stergios (ineX Racing), rival d'Alfalla pour le titre, a gagné la course de fort belle manière, mais échouait à seulement deux points au général dans la quête de sa première couronne.
La différence au championnat s'est faite au nombre de tours menés puisque les 50 d'Alfalla lui ont donné le point de bonus, alors que Stergios n'a passé que 34 boucles en tête. Si Stergios avait mené 17 tours de plus, il aurait été champion au tie-break.
La nuit a commencé par la pole position d'Alfalla tandis que Stergios partait 13è. La pole donnait à Alfalla un avantage immédiat dans le sens où il pouvait mener un tour très tôt dans la course et assurer un point de bonus crucial. Sous le drapeau vert du départ, il mettait ce plan à exécution en menant devant Michael Conti et Justin Bolton.
A mesure que le relai s'allongeait, l'avance d'Alfalla se stabilisait autour de 1,5 seconde sur Brad Davies, qui avait passé Conti pour la deuxième place au 28è tour. Plus loin, Stergios était entré dans le top 5. Quelques tours plus tard, les pilotes commençaient à entrer dans les stands, mais les deux prétendants au titre restaient en piste pour ne pas se laisser piéger par un drapeau jaune.
Au 41è tour, les deux hommes ravitaillaient en même temps et Alfalla ressortait des stands en premier. Cependant, à cause de ces tours supplémentaires en piste, Alfalla perdait la tête au profit de Conti et Nick Ottinger (Gale Force Sim Racing).
La première neutralisation survenait au 58è tour alors qu'Ottinger bataillait avec Davies et Kenny Humpe (TheTEAM) pour la deuxième place. Davies survirait à l'intérieur d'Ottinger et le touchait à la sortie du virage 2 avant de partir en tête-à-queue devant Humpe. Ce dernier en faisait les frais en percutant le mur intérieur, ce qui mettait fin à sa course. Ottinger s'en sortait sans dommages et prenait la tête dans les stands.
Alfalla n'attendait pas pour reprendre la première place, exécutant le dépassement au 75è tour, juste avant qu'un énorme accident survienne derrière lui. Kevin King était harponné devant le peloton et près d'une douzaine de voitures se voyaient impliquées dans le carambolage sur la ligne droite arrière. Alfalla et Stergios s'en tiraient indemnes.
Après avoir poursuivi Alfalla pendant la majeure partie de la course, Stergios passait à l'acte lors du ravitaillement suivant, sous drapeau vert. Stergios s'arrêtait avant Alfalla et le passait grâce à des pneus plus frais. A la fin du cycle de ravitaillements, Stergios pointait en tête devant Conti et Alfalla.
Stergios semblait en mesure de menacer Alfalla pour le plus grand nombre de tours menés, mais un autre drapeau jaune sortait pour un accident dans la ligne droite avant, ce qui resserrait les positions. Stergios tenait bon malgré tout, sortant en tête des stands et maintenant sa position au restart jusqu'à ce que les lumières jaunes clignotent à nouveau, le forçant à s'arrêter, de même qu'Alfalla, pour des pneus frais.
La course reprenait à 17 tours de l'arrivée et Taylor Hurst menait grâce à une stratégie à deux pneus. Stergios et Alfalla cherchaient l'ouverture au restart avec leurs pneus frais et les dix tours suivants offraient une bagarre phénoménale entre Hurst, Stergios et Ottinger. Stergios prenait finalement la tête à Hurst à neuf tours de l'arrivée, mais ne parvenait pas à décrocher le point de bonus pour le plus grand nombre de tours menés.
Alfalla arrachait la deuxième place à Ottinger qui finissait devant Cody Byus, tandis que Hurst rétrogradait à la 5è place sous le drapeau à damier.
Ce troisième titre d'Alfalla porte à six sa série de top 2 consécutifs au général dans la NASCAR PEAK Antifreeze Series depuis 2011. Pour sa défense, Stergios a réalisé la deuxième meilleure saison dans l'histoire du championnat. Chacun des deux pilotes enregistre une arrivée moyenne de 4è avec 13 top 10 en 16 courses, mais Alfalla a été plus régulier et affiche une meilleure position moyenne au départ (6è contre 12è).
Jake Stergios remportait la lutte pour la 3è position, bien qu'il soit très loin des deux premiers. Chris Overland terminait 4è malgré une 27è place à Homestead. Dylan Duval a lui aussi connu des ennuis et finissait 31è, mais prenait la 5è position du général devant Ottinger.
Avec la fin de cette saison, la NASCAR PEAK Antifreeze Series entre en hibernation jusqu'en mars 2017. Alfalla va de nouveau profiter de son aura de meilleur pilote d'ovale au monde à Homestead-Miami pendant le Ford Championship Weekend (où il recevra un chèque de 10 000 $ et une troisième bague de champion NASCAR), tandis que le reste du peloton doit se demander quoi faire pour le déloger de son piédestal. Son succès est sans précédent dans un peloton plein de talent et dont le niveau ne cesse d'augmenter chaque année.
Félicitations à Ray Alfalla, le champion 2016 de NASCAR PEAK Antifreeze Series !
---
You may also like...
---