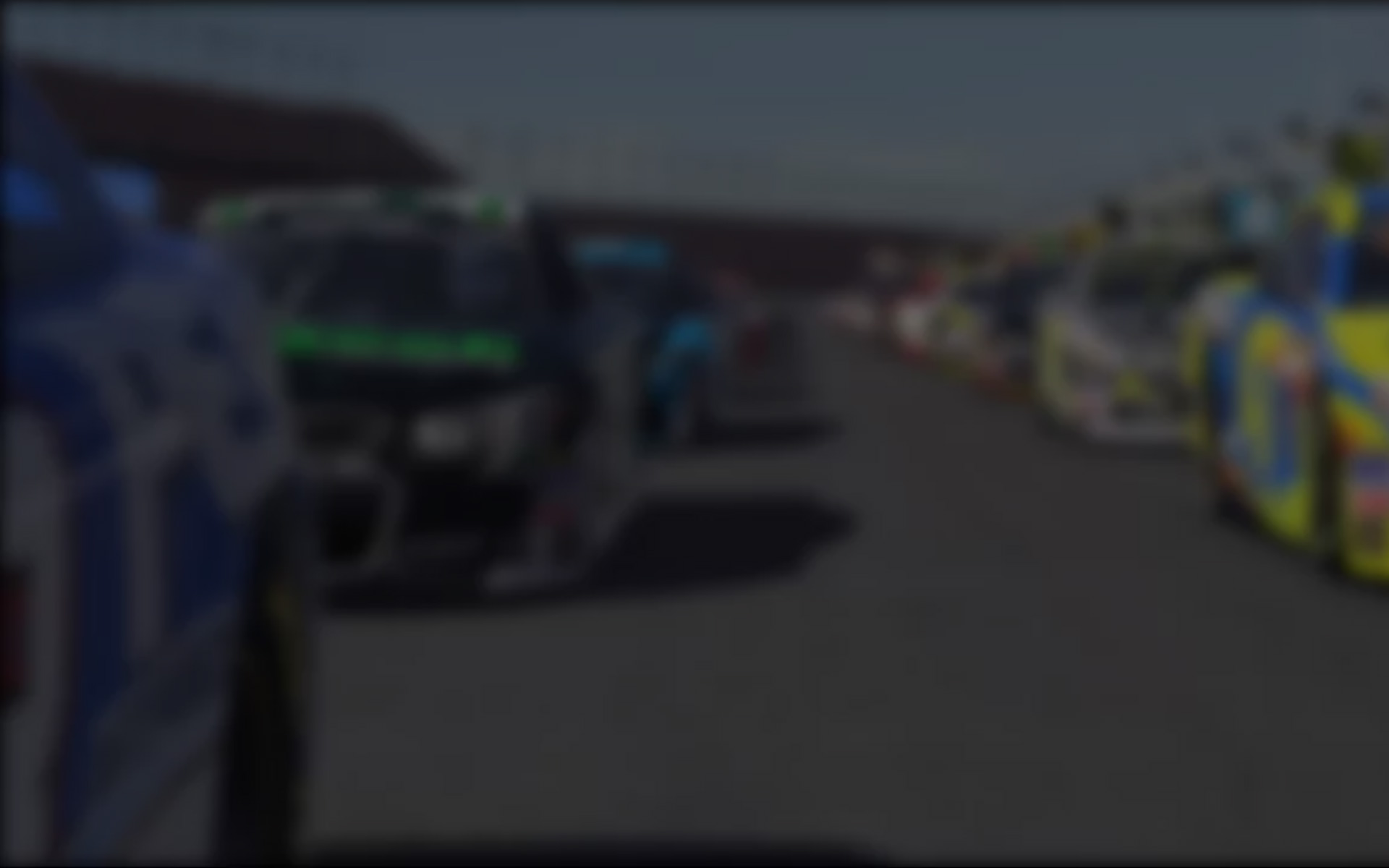 Ray Alfalla played his strategy just right after a flurry of early yellows and found victory lane at Michigan International Speedway for his second win of the 2013 NASCAR iRacing.com Series World Championship. Alfalla made the winning move on Lap 37 when he pitted out of the lead during the sixth caution of the online race. The move put Alfalla deep in the field, but he knew if the race went green to the end he would be able to make it on just one more stop. It turned-out to be the winning call as the last 85 laps ran without a single yellow flag.
Alfalla's teammates Thomas Lewandowski and Brad Davies finished second and third. Peter Bennett finished fourth for his second straight top five run, while Rob Ackley crossed the line fifth for his first top five of the season.
"I didn't get to run this race last year, so the track made it up to me, how nice." — Ray Alfalla
After last year's disappointment at Michigan which saw him finish dead last as the result of Internet issues, Alfalla was pleased with his complete reversal of fortune. "(I) pitted when we knew we could make it on one stop, and few others did," said Alfalla. "That was that! I didn't get to run this race last year, so the track made it up to me, how nice."
The beginning of the race was filled with cautions, a stark contrast from last year's caution-free race. However, after the field thinned and settled down the racing was much cleaner the rest of the way. This hurt drivers who had been banking on more cautions for their strategies to be effective.
Among those hoping for more yellows were Joey Brown, Kevin King and Nick Ottinger. They had the fastest cars on the track for most of the race but their strategy, which saw them pit twice under green, put them out of contention for the victory. Brown still finished sixth, a decent result, but disappointing considering how strong of a car he had. King started on pole and also appeared to be a threat for the win, but found trouble when he bounced off the wall and damaged his suspension, while Ottinger ran into major trouble exiting pit road.
Despite not having a blazingly fast car, Alfalla is now in firm control of the championship after Ottinger and Tyler Hudson both failed to finish in the Top 25. Hudson, who led the NiSWC standings much of the season, started deep in the field and was involved in a crash early, leaving him with a damaged car for the remainder of the race. He limped home twenty-seventh.
Ottinger's championship hopes were dealt an even bigger blow when he lost control of his car while getting up to speed after his final pit stop of the race. He slammed into the inside wall, causing major damage to the front and rear of his car, relegating him to thirty-fifth place at the finish. "I do not know what to say. I honestly do not," said a dejected Ottinger. "Can't believe our luck tonight; however we ran really strong but it just was not meant to be."
Alfalla now leads Brian Schoenburg, who was bit by pit strategy as well and finished fourteenth, by 31 points. Marcus Lindsey is now third after his eleventh place run at MIS, 42 points behind. Hudson fell to fourth and Ottinger slipped back to fifth, 58 and 63 points back respectively. Ottinger is in danger of slipping even farther back as Michael Conti (P15 at MIS) and Bennett are both only three points further back.
With only five races remaining, Alfalla is now in the driver's seat as he seeks an unprecedented third straight NiSWC crown. With a 31 point lead, the championship is his to lose. The rest of the top five will have their work cut out for them as the series moves to Atlanta Motor Speedway for Week 14. Atlanta is yet another track where Alfalla excels. He finished second there in 2012, while only one of his four closest competitors could manage a top ten result.
With Ottinger and Hudson faltering, Alfalla is showing why he is the two-time defending series champion. Will he keep riding his wave of success in Atlanta? Tune into iRacing Live and MRN.com in two weeks' time to find out!
---
You may also like...
---