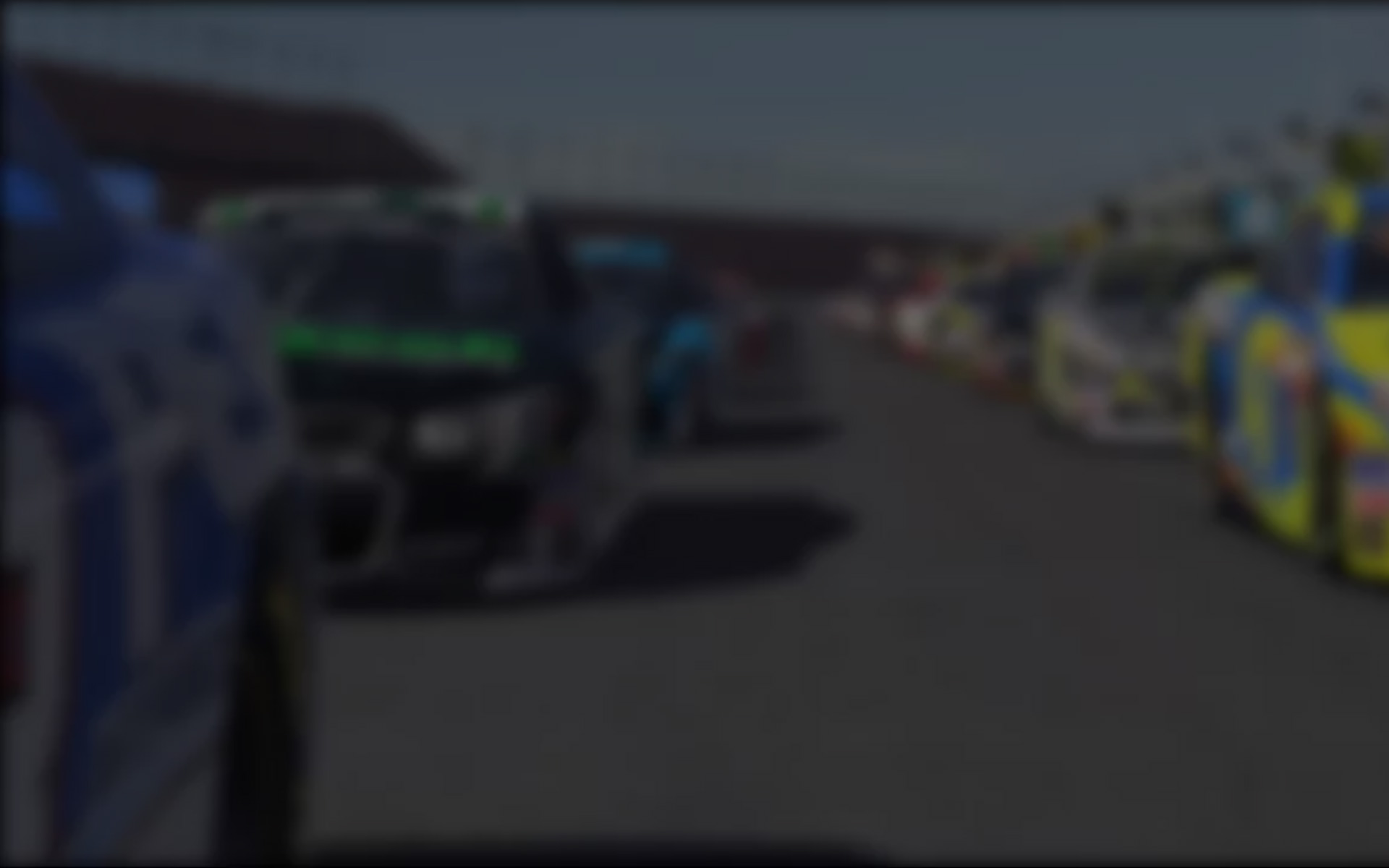 2011 NASCAR iRacing.com Series World Championship winner Ray Alfalla held off dominant Josh Berry over the final laps at Texas Motor Speedway to earn his second trip to victory lane in the 2012 season. Alfalla took the lead from teammate Chris Main with 35 laps to go and never looked back. Berry had chances on late race restarts but Alfalla did an excellent job of mixing-up his starts, giving Berry no chance to get by.
"It was a very stressful end to the race, definitely lost a few years on that one," Alfalla said after his win. "The race was very interesting the way it turned out, starting off with over 120 laps of green I think. It was fun seeing everyone's strategy develop throughout the race, and being able to set myself in position to win at the end."
While Nick Ottinger put his Chevy Impala on pole for the third time this season, it was Berry who dominated the first two-thirds of the online race. He took the lead on Lap Two and led a race-high 119 of 167 laps, finally losing the lead when he chose to pit under the first yellow flag.
Due to the long green run, and some drivers being able to stretch their fuel farther than others, multiple strategies started to evolve. Some drivers, such as Alfalla and Berry got good enough fuel mileage to go the distance on only two pit stops, while others needed three.
When the first yellow flew, both Alfalla and Berry were within their two stop windows, but each decided to come to pit road, with Berry taking four tires while Alfalla opted to take two and gain track position. With the running order shuffled by the pit stop action, Alfalla (fourth) and Berry (sixth) re-started nose-to-tail and the race became a question of who could get through the traffic the fastest.
Although neither had much trouble passing the drivers on old tires on their march to the front, Berry looked to be the quicker of the two once both had a few laps on their tires. Unfortunately for Berry, seven caution flags over the last 47 laps derailed any hope he had of challenging for the lead.
In addition to putting Alfalla atop the seasonal win column, the victory also moved Alfalla to the top of the series standings. He currently sits six points ahead of Michael Conti, who had an up and down day in the Lone Star state, but recovered nicely to finish fourth. Brian Schoenburg is 23 points back of the lead in third after his ninth place finish, with Robert Hall another ten markers back in fourth. Carson McClelland occupies the fifth spot, but is over a full race's worth of points behind Alfalla.   So although there are still twelve races remaining in the season, it appears the championship battle is a four man battle at this point. Anyone farther back will have to go on a mid-season tear to get t back in the mix.
After three straight 1.5 mile tracks, the NiSWC moves back to a short track for Week Six of the season, as the best names in oval sim racing pay their annual visit to Richmond International Raceway. The .75 mile track is often referred to as 'the short track that drives like a speedway' and features high speeds and close, door-to-door racing and plenty of contact. Alfalla won here last year in dominating fashion, and a repeat victory would widen his advantage over Conti and the rest of the field. Will anyone be able to slow Alfalla down, or will his momentum carry him to his third win of 2012? Tune into iRacing Live in two weeks' time to watch all the action unfold from Richmond!
---
You may also like...
---