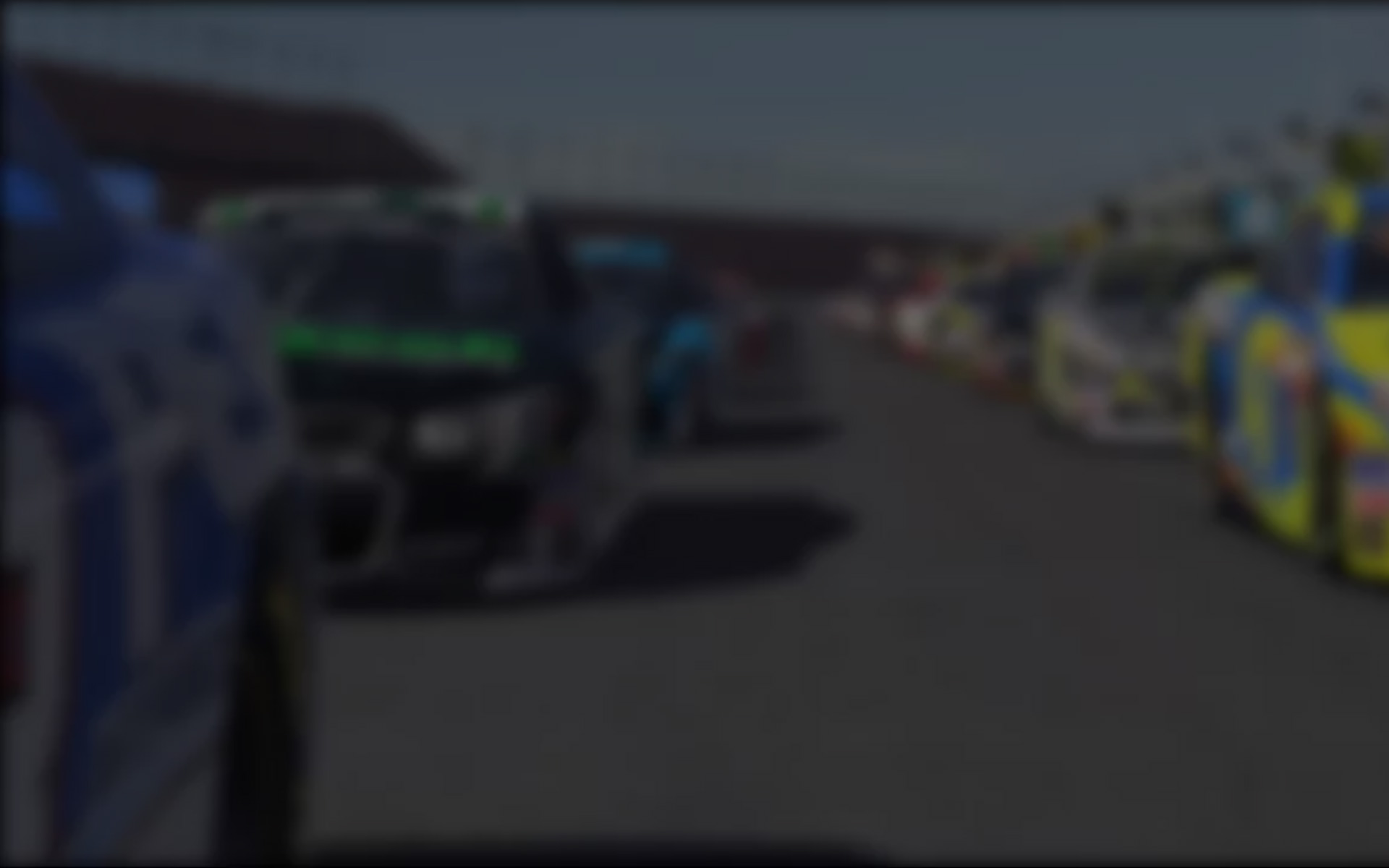 Round Nine of the UK&I Skip Barber League's first 2015 season took place at one of the most deceivingly difficult tracks in iRacing: Summit Point Raceway.  The circuit is typically one of the first that a new iRacer might enjoy on the road side, and because of that fact it is known well by all road racers.  With a lap time just over a minute and 20 seconds there would be 19 laps for the race, as with previous seasons.  Wojciech Swirydowicz took pole position with a time of 1:21.323, nearly a tenth faster than Paul F. Grillo who shared the front row with him.  Tom Ward took third while Sebastian Job was absent from the grid.
As the clutches dropped and the Skippies accelerated towards Turn One it seemed the top three would remain in the order they started, but Keith Sharp had other ideas from fifth on the grid.  With an extremely late braking maneuver and the inside line for the corner he passed George Li Wright for fourth, while contact between Grillo and Ward gave him two more positions, putting him in second place mid-way through the first corner.
With Grillo now in fourth, Ward set his sights on Sharp for second place.  With a great run through the penultimate corner and Sharp too far from Swirydowicz to get a slipstream, Ward grabbed the inside line for the final corner and second place along with it.
Sharp didn't have the best exit coming on to the Start/Finish straight and the lack of slipstream didn't help his cause either.  By the time the pack hit Turn One Sharp was losing out to Grillo, Wright, and even Marc Mercer who had started in P6.  In the confusion, Grillo also reclaimed his second place starting position from Ward.
Lap Four saw Ward and Grillo traded places once again heading into Turn One, only to swap positions a third time on Lap Five, with Grillo once again ahead (all while Swirydowicz was pulling an impressive gap in the lead).  Grillo stayed ahead of Ward for a few laps, only to run deep at Turn One on Lap Eight, which cost him one position to Ward and another to Mercer.
Now in a podium position, Mercer wanted more and on the very next lap began a battle with Ward that would last nearly half of the race.  Ward and Mercer traded positions on Laps Nine, Ten, Eleven, and Twelve; until Lap 14 where Ward lost the position to Mercer at Turn One, and then lost another position to Grillo at Turn Three.
It took a couple of laps, but on Lap 16 Ward muscled his way past Grillo once again at Turn One.  With 3+laps remaining, however, he would need to simultaneously attack Mercer while defending from Grillo.
As the white flag waved Mercer was defending the inside line for Turn One adamantly, not giving Ward even an inch to work with.  Ward seemed determined to stay in Mercer's slipstream though, which gave Grillo a shot at both of them around the outside of Turn One.  Grillo took Ward pretty easily and it looked like he might be able to challenge Mercer at Turn Three but Mercer remained unfazed and the trio would finish the race in the order in which they exited Turn One with Mercer in second and Grillo in third.
In the end, Swirydowicz finished a mind-blowing eight seconds ahead of the rest of the field, averaging nearly half a second a lap faster than the battling group behind him.  It truly was a dominant display of near perfect driving which didn't elevate him in the championship, but did bring him much closer to Mercer's third place position.  With Job's absence, Ward takes a comfortable lead at the top of the standings with 176 points and only three races left in the season, while Sharp's sixth place finish made him the big winner for the week, jumping up ten positions to P35 after just two races this season.
---
You may also like...
---