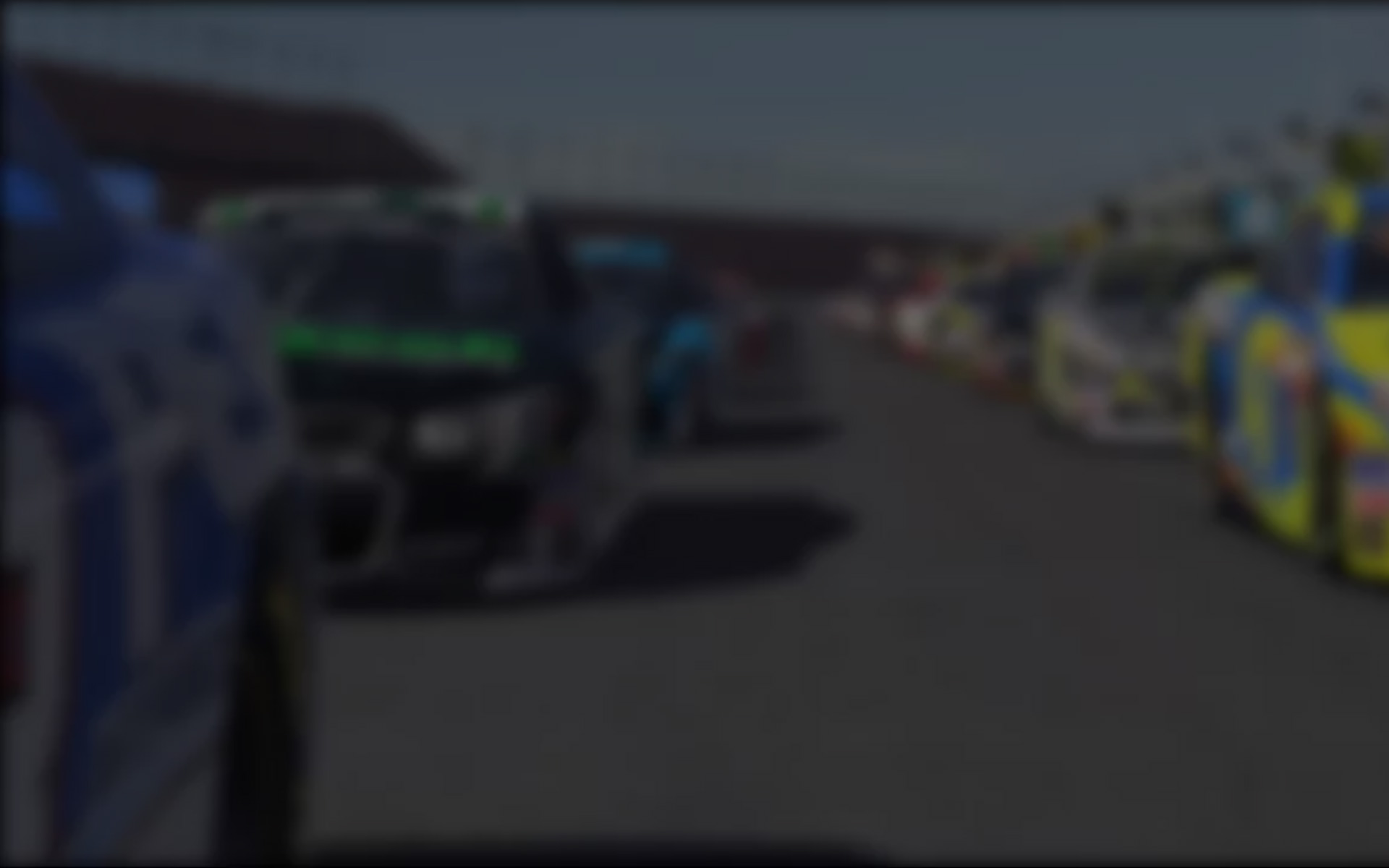 September 12th, 2013 by JaimeB
It's a familiar story: kid dreams of being a race driver but because of finances/age/location (take your pick) gets his start sim-racing rather than in "real" racing.  Parlays success as a sim-racer into a chance at "real" racing and makes good.
In the case of Randy Wolfgram you can put that familiar script in the circular file and google unfamiliar story instead. A senior web operations engineer for a San Jose-based start-up, he grew-up never giving motorsports a second thought and was introduced to sim-racing more or less by accident.  Fast forward to 2013 and he's doing real world racing that would have never happened BUT for iRacing.
"I grew up in a small Midwest town, with no real interest in cars or auto-racing," says the 40-something Wolfgram. "With a passion for playing and watching all the traditional stick and ball sports, I viewed cars as a way to get from point A to point B."
That changed in a flash when a new gaming console for his daughter came equipped with a racing game.  After giving it a whirl with a hand-held controller, Wolfgram was – in a word – hooked. A steering wheel and pedal set was next, followed in quick succession by a gaming computer, triple screens . . . and a new-found passion for all things motorsports.
"In addition to my new-found hobby, I started watching every form of racing I could find on TV, or read about in books or discover on the internet," he says. "Not just the racing, but the history and the strategy, and the mechanical side.  It really opened up an entire new universe."
But what really sealed the deal was, you guessed it, iRacing.  Wolfgram joined iRacing in mid-2009 and was immediately impressed with the realism of the service . . . paving the way for his eventual entry into "real world" racing.  The purchase of a sports car led to some track days and, ultimately, an invitation from some friends to join their team for the famous (or infamous) 25 Hours of Lemons at Thunderhill Raceway.
Wolfgram subsequently earned his SCCA competition license and planned to do some rent-a-rides in Spec Mazda Miata in SCCA regionals.  While that may still happen, for now, he's racing for the Lone Ranger team in the Lemons series in (what else?) a '92 Ford Ranger pick-up.
"Yes, it's cheap and sometimes silly," he says, "but it's racing."
The start-up team is doing well . . . and going in the right direction.  In their first three outings at Thunderhill, Sonoma and Buttonwillow they have come home tenth, fifth and second in Class C.  Naturally Wolfgram hopes the trend continues this weekend at Thunderhill.
"Tenth, fifth, second . . . we should win the next one!" he laughs.  "Seriously, it's a new team and we're learning every weekend.  Our strategy has been to make laps, stay on the track, stay out of trouble and beat the competition with consistency."
Wolfgram credits his own consistency to his experience on iRacing.
"My first race in the 25 Hours of Lemons, there was something like 180 entries at Thunderhill, a three mile track," he says.  "I was not at all intimidated by driving in traffic, which I fully credit to my experience racing in traffic on iRacing.
"Another benefit came when we went to Sonoma," he continues.  "I'd never driven there, but I had thousands of laps there on iRacing. Sure, the 'real' walls seem closer, but in terms of learning the track, I was way ahead of another rookie who had done some track days there."
"On the other hand, I'd never driven Buttonwillow before as it's not on iRacing.  But I think the process of learning a real track becomes easier the more time you've spent learning new tracks on the sim.  It's pretty much the same process."
"Yes, (Lemons) is cheap and sometimes silly, but it's racing."
Wolfgram's teammates may not believe his sim-racing experience accelerated his real world learning curve.  But he has no such doubts.
"While most of my peers on the real world racing side, who have no background in simulation racing, may snicker at the idea that this type of service translates to anything useful on the track, I can guarantee it does," he says.  "With by far the least experience on my Lemons team, I close-out sessions for them and turn the quickest laps.  There is just no way that would be even remotely possible without my time on iRacing."
While Wolfgram's real world racing career is unlikely to progress beyond Lemons and SCCA club racing, he adamantly believes it would have never gotten this far – indeed would have never begun – but for iRacing.  And no matter what happens to his real world career, his sim-racing career is here to stay.
"When you find yourself wishing you had discovered something earlier in life so that you could have enjoyed more of it, it's quite possible you have found your ultimate passion," he says. "That's exactly how I feel about racing. I don't race on iRacing a lot, but I spend hundreds of hours practicing, both oval and road.   I don't see that desire ever fading . . . it provides an immense source of enjoyment and benefit out on the real track."
In that sense, then, Randy Wolfgram's unfamiliar story has a very familiar ring to it.
---
You may also like...
---