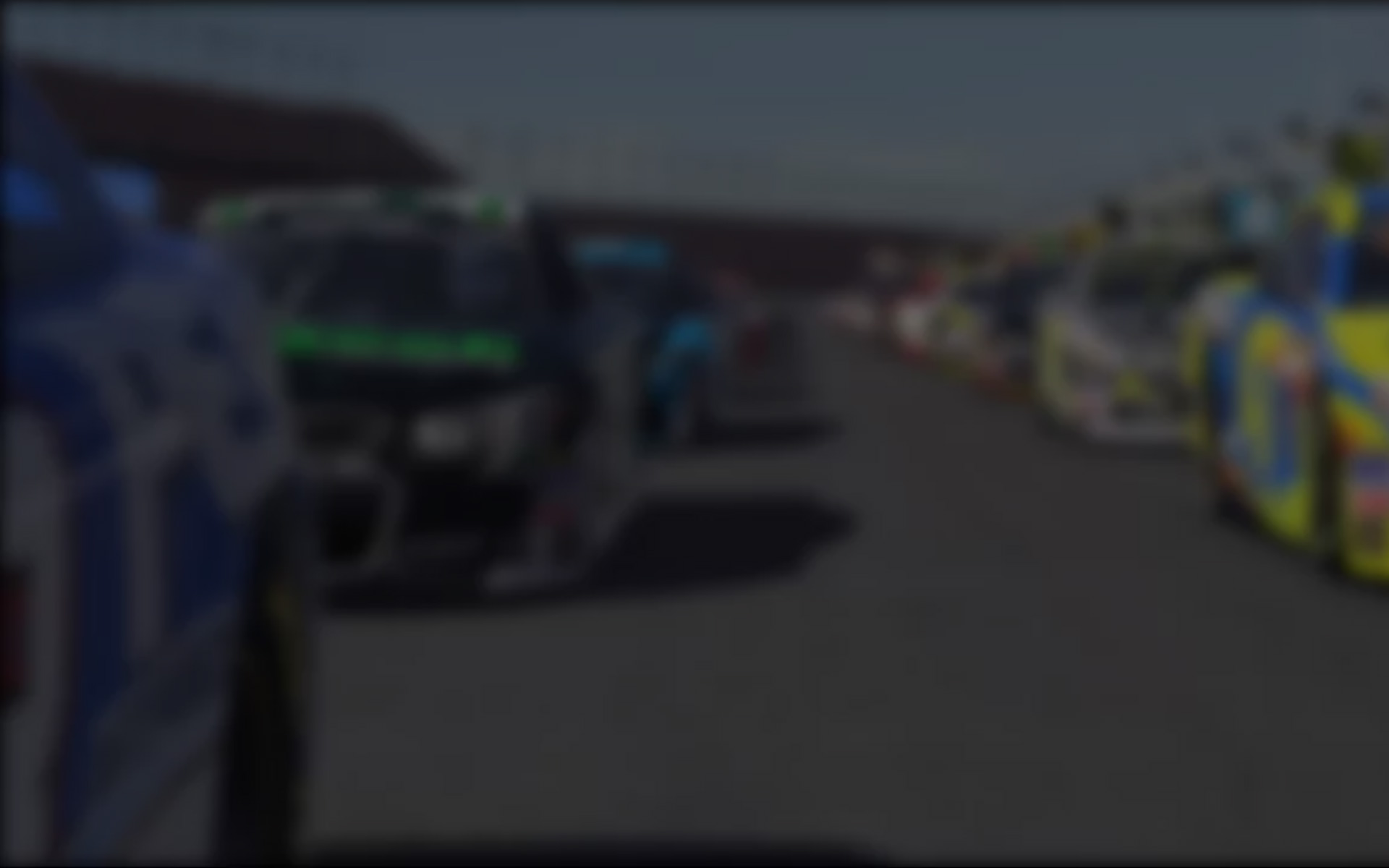 Week Two of the 2014 Season 3 iRacing.com IndyCar Oval Series sent the series to Kentucky Speedway. A grand total of 296 sim-racers participated in online races throughout a week where fuel mileage, the draft, aero push and close finishes were just some of the storylines.
Connor Cross (Ohio) started on pole, with Matt Lambertson (Pennsylvania) joining him on the front row. Michael Armstrong2 (Indiana) started third, with Mike Larsen (Scandinavia) fourth and Paul Jennings (Carolina) rounding-out the top five starting positions.
Cross, Lamberston, and Armstrong all made excellent starts as they easily gapped Jennings and Larsen by Turn One. The top three continued to extend their lead as Vick Caudill (Michigan) passed Larsen for fifth and hounded Jennings for fourth. By Lap 10 Lambertson had lost touch with Cross and Armstrong, falling back into the clutches of Jennings and Caudill. As Cross and Armstrong' expanded their lead to nearly half a straightaway, the caution flew when Hermann Pfander (DE-AT-CH) spun his Dallara DW12 in Turns Three and Four. Georg Naujoks (DE-AT-CH) had nowhere to go and slammed into Pfander, and ending both of their races. Matthias Willhardt (DE-AT-CH) narrowly avoided hitting Pfander as well, swerving up the track to miss him. Everyone except Jennings and Tim Holgate (Ohio) elected to pit under the resulting caution, setting-up two different fuel strategies.
When the green flag waved again, Jennings made an excellent restart to lead Holgate and Cross into the first turn. Holgate quickly dropped through the field on his old tires, falling out of the top five before he got back to the start/finish line again. Meanwhile, Jennings maintained his gap over Cross and the rest of the field. Further back, Colton Landes (Virginias) slid up the track due to a severe aero push and slapped the outside wall. Landes held his car against the wall and limped around for another lap before pitting and retiring from the race.
Jennings continued to expand his lead as Cross fell back to Armstrong. The field also became more and more spread out as those with good handling cars drove away from others with handling issues. The field remained unchanged and single file until Holgate and Jennings pitted, with Holgate making a long stop to effect some minor repairs. Only five laps later Larsen, slapped the wall off of turn Four. Attempting to limp around the track, he spin coming out of Turn Two, triggering another caution that trapped Jennings a lap down.  As all of the leaders pitted for fuel, however, Jennings was able to take the wave around even as Cross barely beat Lamberston off of pit road to retain the lead.
Cross, Lambertson, and Armstrong gapped Caudill by several car lengths on the ensuing restart, with Armstrong seizing his opportunity to pass Lambertson for second a lap later. Meanwhile, Jennings, who had to restart behind everyone, struggled to make up ground on the leaders. Back up front, Armstrong started battling Cross for the lead, allowing Lambertson and Caudill to close back up . . . at least until they engaged in a squabble of their own, allowing Cross and Armstrong to pull away again. Meanwhile, futher back in the pack, Eggert was unable to keep up with his in-car adjustments and broke loose off of Turn Four before embarking on a controlled, yet wild ride through the infield. As he rejoined the track, a now damaged front wing caused Eggert to spin into the inside wall, although he was able to get off the track and avoid bringing out a caution.
Cross continued to lead Armstrong who stayed in his tire tracks about two car lengths behind. Coming to the white flag Armstrong looked to Cross' inside. Cross moved low to defend, and in turn, Armstrong moved up the race track. Armstrong then crossed-over to get inside of Cross exiting Turn Two. Armstrong dove into Turn Three hard and pushed-up the track. Cross saw his opportunity and dove underneath Armstrong. As the two drag-raced to the checkered flag, Cross took to the apron in an attempt to beat Armstrong to the line as they took the checkered flag in a photo finish!
A painstaking review of the finish revealed that Armstrong crossed the line 0.003 seconds before Cross in the 3238 Strength of Field, the second highest of the week. Armstrong earned 200 points for his win. Lambertson finished third with Caudill fourth and Willhardt rounding out the top five finishing positions. Brandon Traino (New Jersey) won the highest SoF which had a 3771 SoF. A grand total of 27 sim-racers earned a win throughout the week. Randy Crossno (California) earned the most wins (five) during the week in the virtual Bluegrass State.
---
You may also like...
---