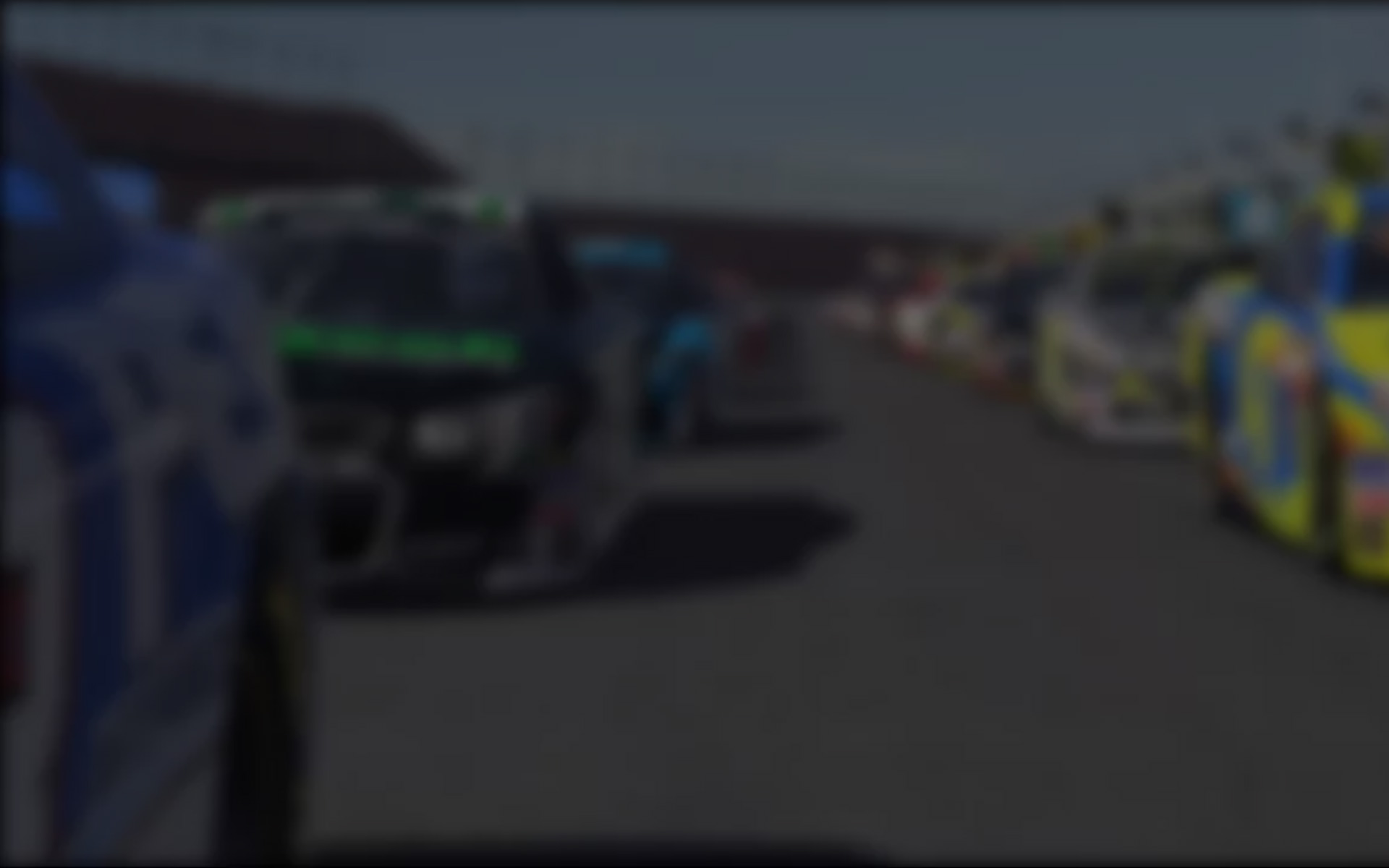 Courtney Terrell stormed past Neffry Aawg on the final lap at Homestead-Miami Speedway to capture the victory in the Sunday night's 16th Street Racing League season opener. It appeared Neffry was destined for a repeat victory at Homestead until the Panther Racing driver's National Guard car sputtered on fuel, opening the door for Terrell to score his first career 16th Street victory.
"I knew the whole last stint I was in trouble," Neffry, who coasted to fifth place, said. "I was half-throttle trying to save fuel while running in (Brandon) Trost's draft, but I came up a couple hundred yards short. Helluva run by Courtney – he deserved this win tonight."
It was a popular win for Terrell, who literally works on 16th Street at IMS Productions as a video producer. The longtime 16th Street Racing League participant started back in 23rd position, reached the top five by Lap 80, and  passed Matt Cooke for the lead on Lap 102. After his final pit stop on Lap 113 he was in second place, nearly a second behind Neffry, but his No. 18 car quickly eliminated the gap and made the race-winning pass going into the first turn on the final lap.
Terrell now factors seriously in the overall championship, as the veteran was considered a road-course specialist until Sunday's strong oval performance.
Cooke finished runner-up in his first career 16th Street start and was joined on the podium by Tim Holgate, who led a race-high 34 laps. Terry Matthiensen nipped Neffry at the line for fourth position.
"I've been chomping at the bit to get back racing and we had a great showing in the Obutto car," Holgate said. "I wanted to finish a little further up, but I had a minor mistake in the pits that cost me just enough time to get stuck behind a couple guys. It's hard to pass when you're going up against guys like Matt and Courtney, but I had a lot of fun tonight going wheel-to-wheel with those guys."
The event featured nine lead changes amongst six different drivers, but late in the race it was clear a winner was coming from the foursome of Terrell, Cooke, Neffry and Holgate. When Neffry emerged as the leader following the final pit stops with just 10 laps remaining, it appeared he was set for back-to-back victories on the 1.5-mile oval. But the short fuel fill that allowed him to take the lead proved to be his downfall when he came up short at the end.
"Math isn't my thing," Neffry said of the costly miscalculation. "I'm not the sharpest knife in the drawer."
"Math isn't my thing.  I'm not the sharpest knife in the drawer." — Neffry Awg
Cooke was the highest-finishing driver who advanced from the Transfer Race, but the 16th Street newcomer is expected to be a contender for the iRaceForLife.org Oval Championship.
"I made a big mistake (by taking tires) in my pit stop," Cooke said. "I'm excited (about Sebring next week) – road racing isn't exactly my strong point, but I'm willing to learn and excited about it."
Matt Lambertson captured the pole position and went off-sequence early and led a total of 34 laps before slipping to an 11th-place finish. Joshua Chin dominated the Transfer Race earlier in the day and led 10 laps in the Feature Race after qualifying on the outside of the second row. He finished 10th.
Paul Jenkins (8th) and Matt A. Kingsbury (9th) were the other competitors who finished inside the Top Ten after advancing from the Transfer Race.
"We set our car up for maneuverability over pure speed," Jenkins said. "We did what we set out to do. Lambertson and I were having a battle there for a little while, but his off-pit strategy just didn't work out for him."
The 16th Street Racing League returns next Sunday evening at Sebring International Raceway for the first race of the International Light Technologies Road Course Championship. The race will be broadcast live starting at 7 pm (ET) on GlacierTV.
---
You may also like...
---