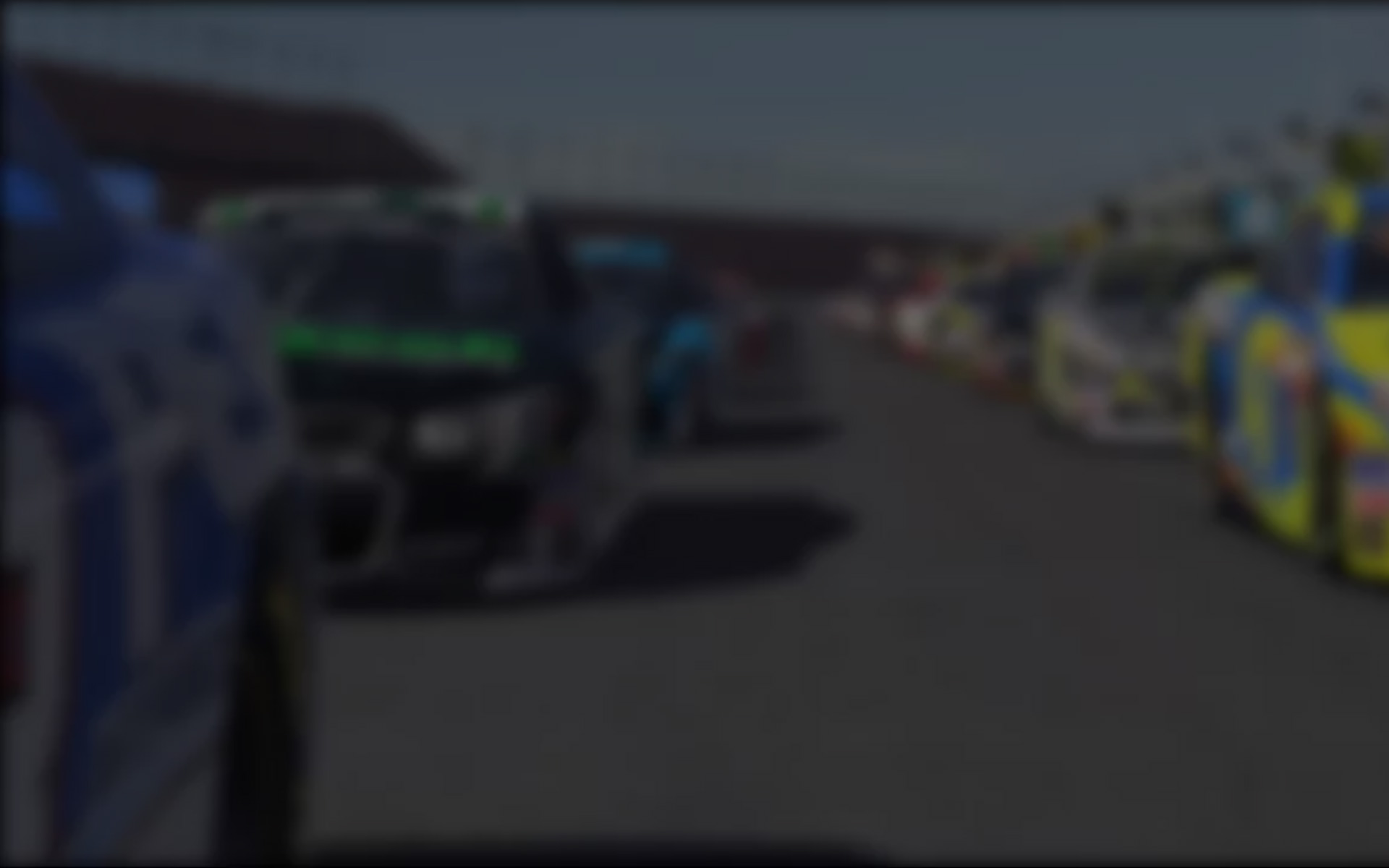 Let's face it:  There are some who have been waiting a week for this article to hit the website.  I, on the other hand, have actively avoided writing it because revisiting last week's race seems like a step backwards, nothing that would provide any kind of progress towards the next race.  However, this is easily a way to close the door on an "event" that most of us have forgotten about already.
I knew we were in for a long race when Nick left Turn 2 on the opening lap.  He said just two words before trying to settle into a rhythm:  "We tight."  He's very good about waiting for a car to evolve throughout a run, and as a result can immediately tell if the car is going to work into his favor or out of his favor.  The fact that he'd only made it through half of the first lap before saying this was not good.  It's easy to say that the weather caused us to set the car up tighter than it should have been, but we still have to take most of the blame.  The wind in our race was the worst we'd seen all year, a 14mph breeze heading south, placing Turn 2 as the spot to catch the brunt of it.  The combo of the banking transition and the strong wind were enough to cause a lot of cars to be incredibly snap-loose getting onto the backstretch.  We made an effort to alleviate that, or at least make it more predictable, but it wound up being detrimental elsewhere.
Saying the #05 was slow would be an understatement.  Nick was parking at both ends of the track and nearly triggered a few crashes behind him as a result.  We got a caution early, I took a big swing at the car, all tire pressure adjustments because the splitter was hitting.  The first was an effort to both raise the splitter and drop the cross-weight in the center of the corner.  That didn't do much at all.  After 48 laps with that adjustment yielded nothing positive, I decided to take an even bigger swing at it, dropping the left-side pressures and increasing the right-rear pressure.  That actually made the car tighter.
After a few laps into the next run, I started going around the team and getting the tire temperatures from all of our cars.  When I returned to our "pit box," I saw Nick sliding through Turn 3 and into the outside wall.  I honestly had no idea what happened, but Nick said, "I hit square, shouldn't be anything bent."   He hit pit road anyway, and damage was small enough that he stayed on the lead lap.  After that, all three of us (Peter, Nick, and myself) were pretty angry with each other.  It became so heated at one point that I took off my headset and sat back as a spectator.  Not long afterwards, I saw the same scene again as Nick was sliding through Turn 3 for a second time.  After that, we dropped the bickering and managed to salvage a 13th place thanks to some late-race cautions.  Earlier tonight, as I'm writing this on Sunday evening, Nick told me he was still unsure of how he finished 13th.  In all honesty, I'm not sure either.
Relative to the races we've had so far, last Tuesday's race at Texas was very difficult.  We got stuck with a car that wouldn't behave and also refused to be fixed.  It wasn't a winning car for Nick by any means, and landing 13th would have been stellar even without crashing twice.  Just like Las Vegas, nobody's complaining about that finish, we'll happily take it.  The sad thing is what that race will be remembered for.  No, it won't be remembered for Kevin King snapping a year-long winless streak in the NASCAR PEAK Antifreeze Series: It will be remembered for the "brawl" between Nick and Tyler Hudson.
Obviously, I'll be viewed as having a bias, and that's OK.  Many are unaware or don't remember, including a lot of Gale Force racing's members, that Tyler was one of the original NASCAR PEAK Antifreeze Series drivers for GFR, so I do have first-hand experience in working a race with Tyler.  I have my opinions on him, his driving style, and how he goes about doing things during the race, but those will stay off of this article, or any article in the future.  What I did find interesting was what took place over social media after the incident(s) actually took place.  We got a few messages on Twitter about it, a bit of an outpouring of support for our team after the incident.  Nick also got some messages on the iRacing forum applauding him for how he handled the situation.  Fan response is something we typically don't see in the other series, and something that isn't typically considered with sim-racing in general.  Nick always says something along the lines of "Heeeyyy this is for 'da fans!" whenever he's doing a victory burnout, and it's pretty cool to see that sim-racing has gotten to the point where there are fans of other drivers in the community.
I've always said that a rivalry is great for any motorsports series, real or simulation.  Think about Edwards and Keselowski, or Kurt Busch and Jimmie Johnson, even Mark Webber and Sebastian Vettel.  All of those have taken the racing and given it an extra bit of excitement, and now we can add the Ottinger vs. Hudson rivalry to the mix. However, those of you who think there will be a virtual fistfight at Richmond next week, I'm afraid you'll be a little disappointed.  The two may not get along very well, if at all, but they both have some respect for one another, and that should keep their tempers in check for that race.
---
You may also like...
---