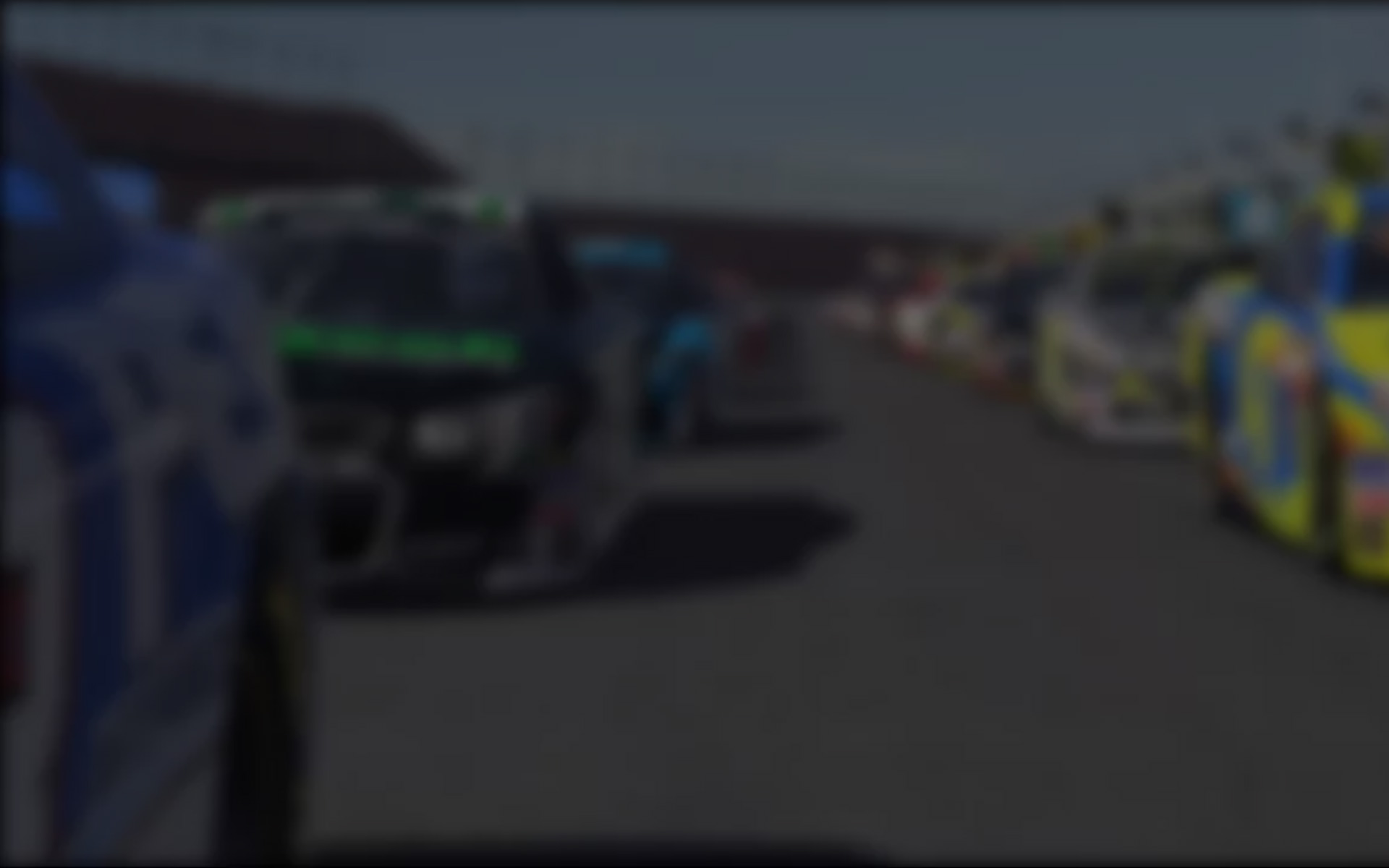 Round 2 of the iRacing Pro Mazda championship was down near the southern of the United States, as the sim racers headed to Sebring, Florida to tackle 14 laps of the 17 turn 6km circuit. Since the track is located directly on an old US Air Force training base it makes for a bumpy ride around the majority of the track, especially the opening and last sectors. It's not the widest of tracks in places, but there's still plenty of opportunities to make overtakes, not least into the Turn 7 hairpin.
Jamie Fluke took pole position in a time of 2:00:989.  Ariel Eduardo Bernardi was looking to close the gap on Justin Brunner after the opening week and he managed to out qualify his rival by two positions whilst finishing the session .071s behind Fluke. Fluke led the opening lap whilst Bernardi dropped back a position to Ghovand Keanie as the Italian ran wide over the grass on the opening corner. This caused Brunner to lose out as Jerome Haag slotted his vehicle up the inside in to the twisty Turn 3, 4 and 5 complex. Meanwhile Fluke was still in the lead come the end of the opening lap, although Keanie and Bernardi were right with him. A few tenths back you had Jerome Hagg's train of drivers catching-up the front three.
At the hairpin on Lap two Haag locked-up forcing him to run wide and allowing Brunner to get up the inside back in to fourth position as they headed through Fangio.  Unfortunately for them the leaders had grasped a small gap, and now that Keanie had taken over the lead the Dutchman would be looking at every possibility he could to bridge the gap from the chasing group; nonetheless it was a gap that, with Brunner leading and the chasing cars behind working together, was easily overcome. I should mention the opening lap wasn't incident free: Angus Waddell got loose around Turn 4, resulting in him side swiping Gregory Tanson forcing the Season 1 champion to ultimately retire.
Fluke once again got overtaken at Sunset bend, this time by Bernardi. The Italian clearly had his sights set on Keanie and was a man on a mission, Brunner and Paul Ilbrink could be best pleased since if the Italian and Dutchman began to squabble it would put them truly back in contention.
As the top five drivers hit the line for their seventh lap it was clear they'd got a break away: Jordy Lopez Jr was just slightly too far behind to have any say in catching up to the back on their pack and slowly began to drop away.  Although he was marginally falling back from the front group his sixth place was safe considering his gap to behind was also fairly sizable. Brunner and Ilbrink didn't need Keanie and Bernardi to squabble between them either; a poor lap from the Italian when he overtook Fluke allowed the following two to be right back in the mix of things again.
After leading from the close of Lap Two Keanie's resilience finally came to a close as his rival Bernardi slotted his Pro Mazda up the inside into Turn 1 to take the lead with five laps remaining. It wasn't plain sailing for Keanie directly after that either: His car broke away as the lead twosome exited the corner meaning he had to put on a full bit of opposite lock to keep his McLaren-themed Pro Mazda facing the correct direction! I have to say it was impressive to watch, although I'm sure the unfortunate 0range cone wouldn't appreciate it.
With three and a half laps remaining things really began to hot up with some extremely close, aggressive but fair sim racing between all of the top five.  From the outset of Lap 11  Keanie and Bernardi were dicing with each other whilst the others sat back and looked on; this soon changed when Fluke and Ilbrink attacked the front two into Tower Bend. Ilbrink ran wide allowing Brunner in to fourth, whilst Fluke didn't get the best drive off the corner, leaving him in third.  Meanwhile, Bernardi was in the best spot to overtake Keanie before Lap 12 commenced but he fell just short of overtaking into Sunset Bend. A lap later though he was able to get the run off of the "Le Mans" section to slot his vehicle nicely up the inside to consolidate first position for the beginning of the penultimate lap.
Whilst Bernardi was gaining a position Fluke had a nightmare and lost two . . . although I'm sure the Red Devilution driver would be much happier knowing that he didn't end up in a wall after an almighty slide through the final corner. Luckily he was still up with the top four but had his work cut out if he wanted to regain third!
Come the final lap there was absolutely nothing to separate the leaders: Less than a second was all there was between five Pro Mazdas, and it stayed that way until Ullman Straight . . . where it got even closer. Bernardi was vulnerable, Keanie was looking for a way past as was Brunner, whilst Ilbrink had an outside shot at the podium and Fluke was looking for scraps to pick up!
Bernardi defended the inside into Sunset Bend whilst Keanie looked to power around the outside; Brunner was in behind Bernardi but had a much better line as he wasn't so compromised on entry. Bernardi braked incredibly late to keep his nose ahead throughout the never-ending corner, knowing Keanie would inevitably have a better exit thanks to having more room to accelerate and open up the exit. Brunner had to look for a gap but it didn't seem one would appear.
Coming off the corner it was neck and neck, Keanie or Bernardi?  Brunner had a late charge but that didn't stop him making it three wide to the outside! With Keanie closing him down ever so quickly it was a heart-in-mouth moment whether Bernari or Keanie had won the race, as Brunner had certainly just come up short, but by only a tenth and a half. And for the top two, well, not even a whisker could separate them: the gap across the line was officially registered at 12 thousandths of a second with Keanie's erztaz "McLaren Honda" livery not giving him enough juice to nip past Mivano's Bernardi for first place. An incredibly close race with inches separating the top three right at the flag! Ilbrink was close too, only .06s behind Brunner whilst Fluke could be kicking himself for "only" finishing fifth a whole .7s tenths behind the winner.
Due to the fact Bernardi won the 4080 SOF he took back 232 points compared to Brunner's 201 which resulted in him making amends for Road Atlanta and catapulting him in to first place at the close of week two. Keanie scored 216 whilst Ilbrink and Fluke scored 185 and 170 respectively.
Since next week's Spa, where it wouldn't surprise me if we see another finish just like that . . . maybe even closer.
---
You may also like...
---