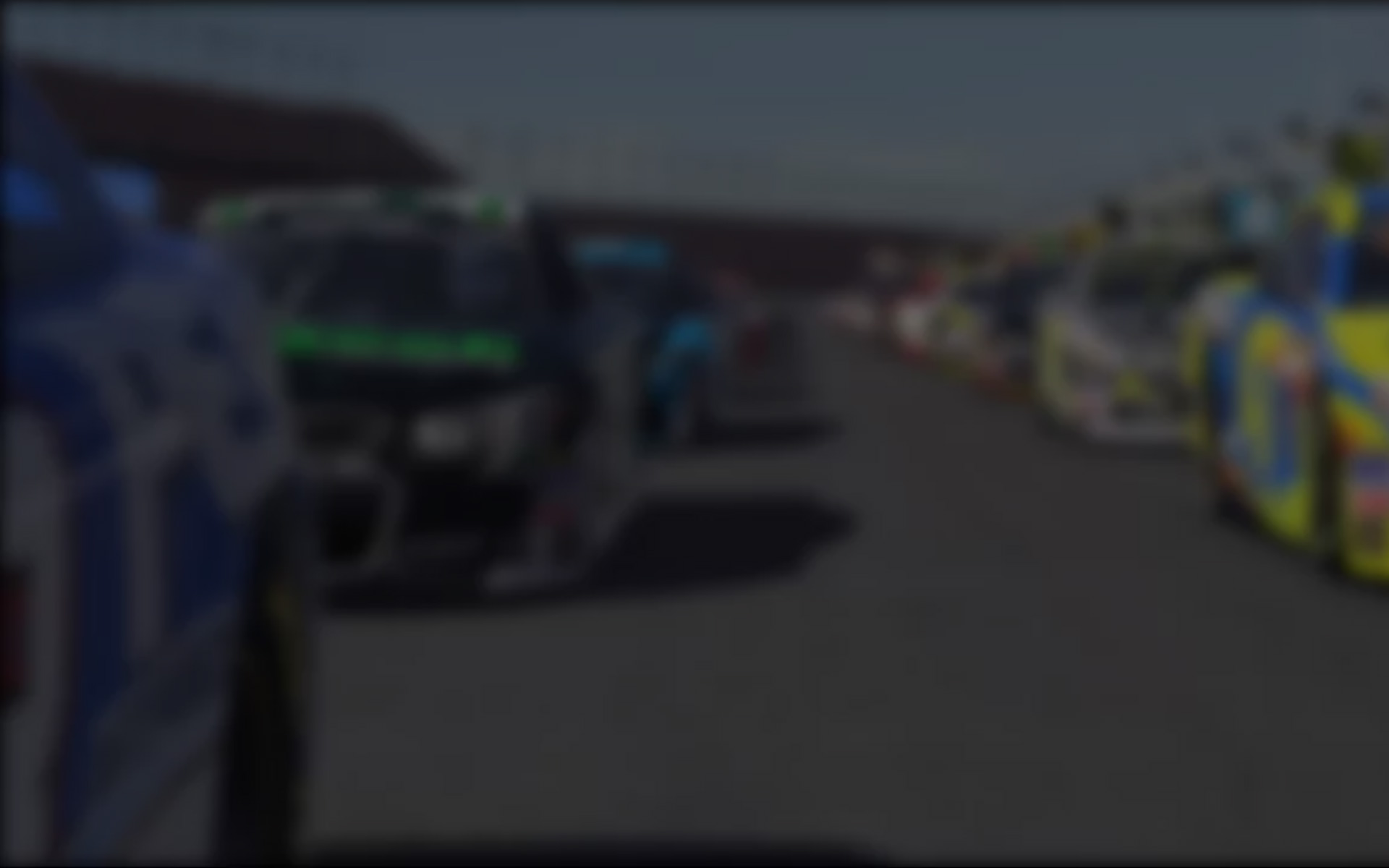 The 820 horsepower sprint car boasts a similar power-to-weight ratio as a Formula 1 car with none of the F1's downforce to help keep it glued to the track. It is known as a white knuckle ride to those taking up the challenge to race it. However, none have tamed this beast quite like defending three time iRacing.com Sprint Car Cup champion Alan Binder.
Coming into Week 6 at New Smyrna Speedway, Binder had won nine of ten starts while leading 405 of 430 laps. On top of that he had yet to receive a single incident point this season – a streak that extends to twelve online races when including the final two races of Season 1. This would be an impressive streak in any car or series but considering the finesse required to run the difficult sprint car at its limits and the close quarter nature of short track racing the feat becomes nothing less than amazing. Despite this near perfection, Binder found himself trailing Pro/WC driver Vinnie Sansone by eight points in the overall standings coming into New Smyrna because of several high SOF (strength of field) victories by Sansone.
Fifty-one drivers, featuring a mix of series veterans and newcomers, competed in the three official online races of the week with Binder and Sansone matching up against each other in the first two races. Binder earned the pole position with a sizzling 16.290s lap on the .48 mile oval and used that to his advantage in the first race as he led an eighteen car field for all fifty laps. Sansone moved up from a fourth place starting position to finish second 3.410 seconds behind with Dustin Herner, Scott Green, and Michael Willard2 rounding out the top five.
Round two on Thursday turned out to be the same script, different day as Binder once again led an eighteen car field for all fifty laps. Sansone, Fred Lampela, Mike Iannerelli, and Christopher Hedlund all finished within three seconds of the leader in a race marred by five caution flags.
Binder sat out the third and final official race of the week which featured fifteen cars and a battle between Sansone and the series' third place driver Fred Lampela. This time the racing went green for all fifty laps and pole sitter Lampela successfully navigated lapped traffic to hold off Sansone and road Pro/WC driver Petteri Kotovaara for the win. Fred's son Michael Lampela and Randal Robinson also finished on the lead lap in fourth and fifth.
For Alan Binder the week brought two more wins while leading all 100 laps. He also finished without any incidents to run his streak to fourteen straight incident free races in the Sprint Car Cup series. Binder's 136 championship points for the week gained him the overall lead in the series over Vinnie Sansone (127) by a single point: 901 to 900. Fred Lampela scored 128 points to strengthen his grip on third place with 826 points.
The battle for the series championship continues next week at New Hampshire Motor Speedway.
---
You may also like...
---