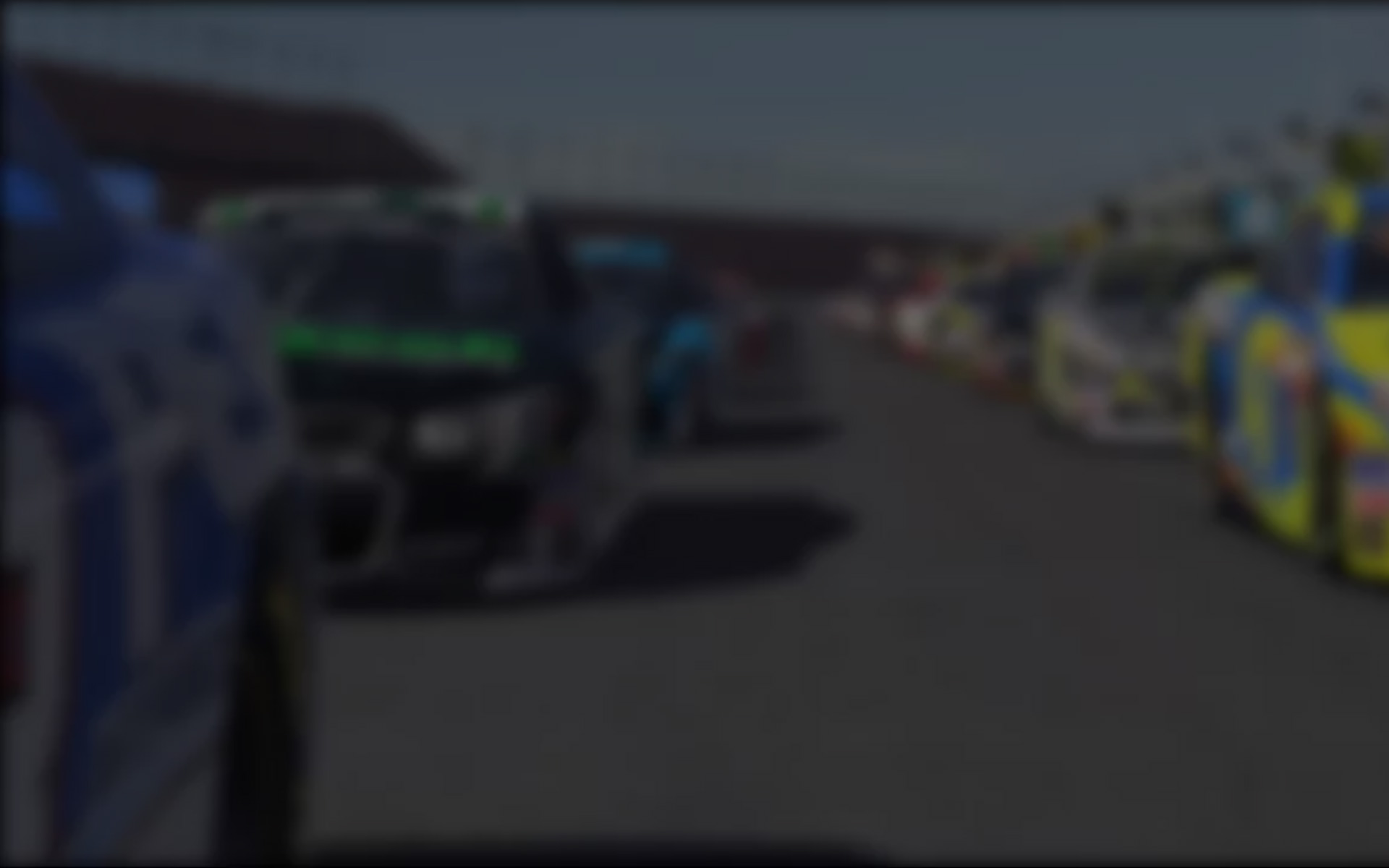 August 7th, 2018 by Jason Galvin
The mighty have fallen. Adam Blocker proved Alex Saunders is human and emphatically staked his claim on the championship points lead, winning the PSP Insurance 125 at the Mid-Ohio Sports Car Course.
The win marked the first time a driver other than Saunders took home the top spot on a road course in a Lionheart Retro Series presented by HPP Simulation race this year.
Blocker had been the bridesmaid three times.
"I'm speechless, that was one of the most incredible races," said Blocker, who captured his third win of the season. "I struggled in qualifying, starting third, and I had to be patient."
Saunders looked to be in control, despite pressure from Blocker, until a mistake on lap 43. Saunders missed his entry heading towards China Beach, allowing Blocker to sneak past and hang on for the win.
That was all the points leader needed.
"I just pressured him like crazy," Blocker said. "I was breaking deep into China Beach, showing him my nose, and he finally made a mistake. After that I was sweating like I never have before, with Alex Saunders following behind you."
Saunders declined comment after the race.
Blocker now leads Saunders by 38 points.
Justin Weaver ran a clean race to come home third, 21 seconds behind the leaders, after a mistake by Jake Wright on the final lap.
"It was pretty surprising," Weaver said. "All the sudden I looked down and saw Jake was only about five seconds ahead of me. Then he just kept getting bigger and bigger…there was definitely something going on with his car. It was cool to sneak a podium at the end there."
Wright was fourth, followed by Michael Goodman and Dustin Wardlow. Wardlow leads Goodman by 22 points in the battle for third in the standings.
The Lionheart Retro Series presented by HPP Simulation now heads back to the oval side of things, and to the great New England region for the Tower Rentals 175 at New Hampshire Motor Speedway. That race can be seen live on the Global SimRacing Channel at 10:35 p.m. EST on Thursday, August 23.
---
You may also like...
---