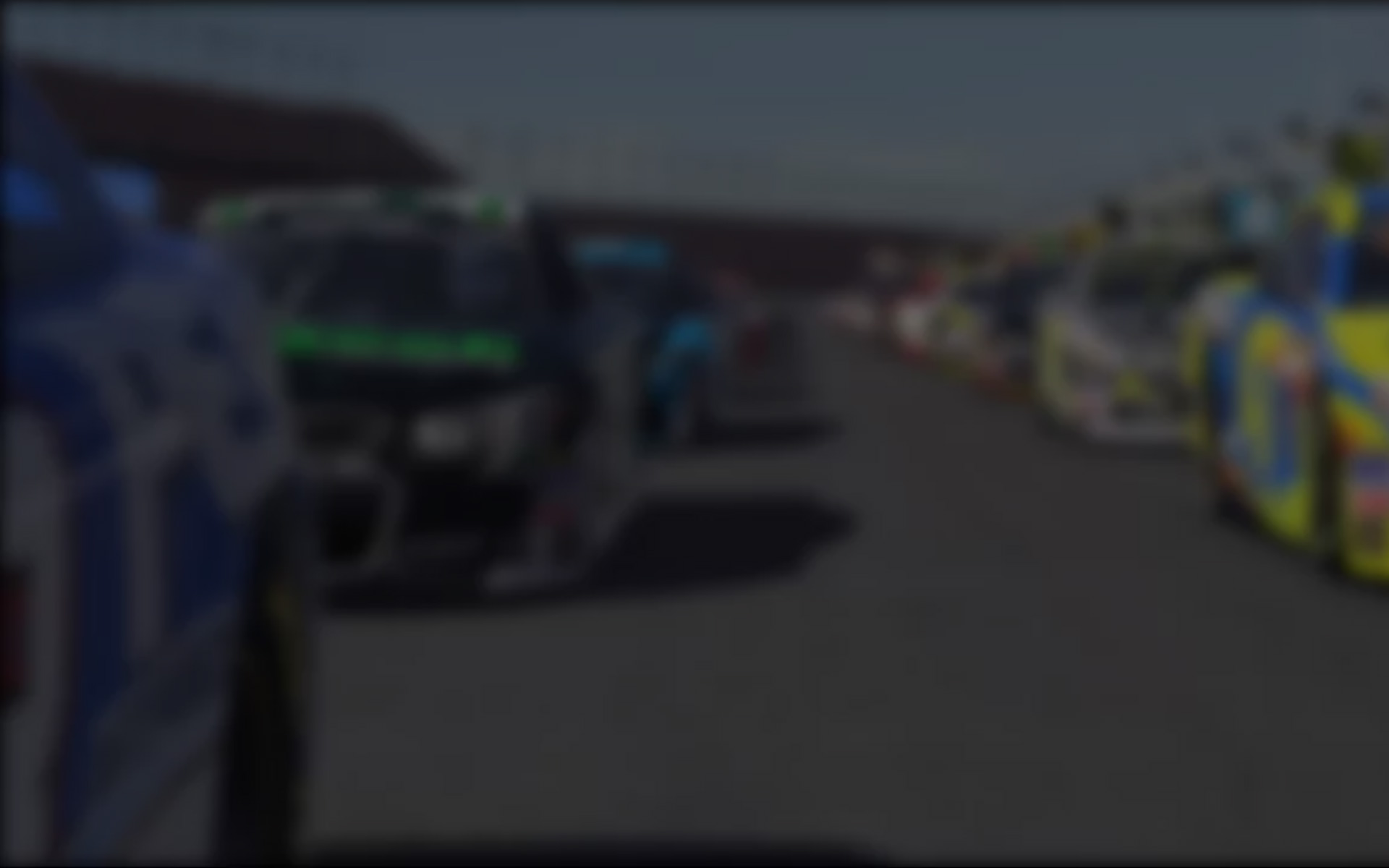 The iRacing.com GT3 Challenge wraps up an exciting week of racing at Autódromo José Carlos Pace in Sao Paulo, Brazil for Week 5 of the 2014 Season 2 series. With close to 1,900 different drivers entering this week, tensions flared as the 30 minute sprint race saw many sim-racers fighting not only to the finish, but to the first corner. When it was all said and done, Rafa Bordoy claimed the top spot for the second week in a row. Although Bordoy started in three separate events, his primary win came from a Strength-of-Field (SoF) race of 4609 on Sunday at 1pm Central time which was split six times. Starting in second position, Bordoy was able to slip past the pole sitter, Tapani Linnaluoto, on Lap 9 and hold on for the rest of the race. Taking home 294 championship points, Bordoy heads into Week 6 as the driver to beat.
Claiming the second step of the Week 5 podium is a name familiar to many in the iRacing community: Rens Broekman. Starting in four separate sim races, Broekman claimed victory twice this week with his primary points draw coming the SoF race listed above. Starting in fifth position and working his way up to finish only one second behind P2, Broekman took home a third place finish and claimed 271 championship points for the week.
Rounding out the podium this week is another name the GT3 community is very familiar with: Tapani Linnaluoto. Having started in eight separate online races this week, Linnaluoto succeeded in winning three and finishing seven races in the top five. Also racing in the SoF race listed above, Linnaluoto was edged-out by Bordoy for the top spot by a little over half a second. It was a close-fought battle but Linnaluoto managed to claim 282 points from the race. However, as per section 3.4.2.1 of the Beginners Guide, "your top 50% point scoring races are averaged together to get your total points for the week." As a result, since he raced in multiple point-scoring races this week, Linnaluoto claims a total of 265 points at Interlagos.
Congratulations to our Week 5 Victors!
As we enter the halfway point of Season 2, the iRacing.com GT3 Challenge Series heads to one of the most legendary circuits in the world. Located in Bathurst, New South Wales, Australia, the historic Mount Panorama Motor Racing Circuit will be the home of the second 70-minute endurance race of the season. This 23 turn monster is a massive 4 miles long and is considered by many to be one of the most unforgiving circuits iRacing has to offer. Last season, we saw Dylan Sharman use every bit of his "local knowledge" to take the win over drivers such as John Emerson and Julian Rodriguez Moreno, the latter of whom went on to become the Season 1 champion. To top it all off, Sharman did all of that in the "underdog" McLaren MP4. Will we see a repeat with the McLaren? Or will the BMW Z4 continue to be the dominant car of choice?
Be sure to follow iRacingNews as we continue our coverage of the 2014 Season 2 iRacing.com GT3 Challenge!
---
You may also like...
---