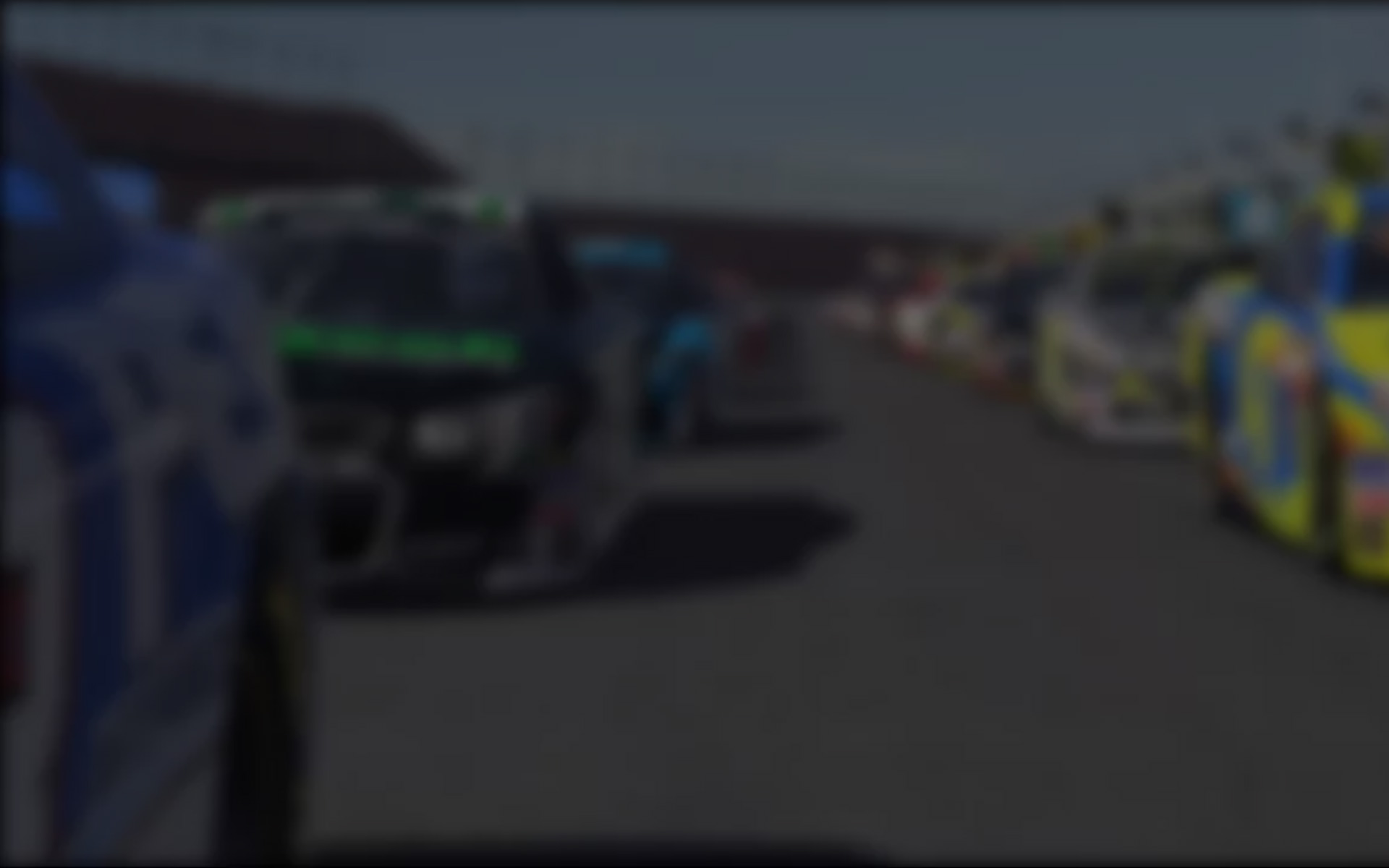 Members of the Red Sox Racing League returned to Silverstone for the first race of the 2011 F1 Season 3 schedule.  Located in Towcester, Northamptonshire in the United Kingdom, the historic Grand Prix Circuit at Silverstone is a lightning fast 3.142 mile layout consisting of sixteen corners. 
Twenty-one drivers braved the trip to the UK to participate in the "F1 Silverstone Grand Prix". Defending five time RSR league champion, Les Turner, sounded confident about his chances for another championship during pre-race festivities.  "TeamDraft is ready to defend the title in Season 3."
Unfortunately, Turner's competition must not have gotten the memo!  Several drivers served notice with blistering lap times during practice and qualifying that Turner's strangle hold on the championship might be coming to an end. 
Newcomer Patrick Guerin led the way during qualifying by posting a lap time of 1:22.733 to earn the pole in his first ever RSR event.  Andrea Ventura was almost as impressive in his debut.  He earned the 2nd grid position with a lap time of 1:22.741.  A third RSR rookie, Brad Vincent, ensured his first race with the league would end well when he secured the 3rd grid position with a lap time of 1:22.833.  Only RSR veteran Brian Irby was able to break the 1:23 mark as he earned 4th place on the grid with a lap of 1:22.837.  Turner secured the fifth grid position with a lap of 1:23.292. 
The remaining grid positions were filled by; Terry McCuin, Jeff Thomas, Corey A. Wolf, Robinson Shields, Gary W. Clark, Jim Albertson, Jeff Sharp, John Koscielniak, Terry Daul, Andrew Feldman, Ed Sutcliff, Divina Galica, William Kabela, Kevin Kyle, Mark Plank, Bill Pawluckie, and Wilbur Gildersleeve Jr. 
Despite his demonstrated mastery of the track, Ventura chose to start his race on pit road.  His decision was questioned by fans who thought his 2nd place starting position was well earned, but the experienced driver informed the field that he would rather ensure their safety by avoiding the standing start until he got more practice.  His decision could be second-guessed, but Ventura's 9th place finish earned him valuable points in the championship race and ensured he would be a force as the season progressed.
Things got off to an interesting start when Vincent did not get away from P3 when the lights went green, trapping Turner who thought better of making it 3 wide.  The mistake allowed McCuin to blast by both drivers into 3rd place.  The mayhem that followed resulted in a close call between Turner and Wolf in Turn One.  Wolf was forced to go wide into the run off area as the field stormed through the first corner, but his effort to avoid trouble did not pan out.  His return to the track across the grass collected "Gentleman Jim" Albertson and sent Corey into the wall.  The contact put both drivers out of contention. Wolf would eventually finish in 14th place, while Albertson finished in 19th.
Further back in the pack, Plank and Pawluckie also tangled as they negotiated Turn One.  Plank survived the contact, but ended up three laps down in 20th place by the time the race ended.  Pawluckie was a little luckier, finishing one lap down in 17th place.
As the battle between the leaders heated up, fans around the track cheered for their favorite drivers.  Turner's concentration was broken as one group of over-zealous female fans got his attention in Abbey on Lap Eight.  The normally unflappable Canadian blinked twice instead of once to regain his composure, but it wasn't enough as his car skidded off track and into the pebbles.  His mistake allowed Shields to overtake Turner for fifth place, but it was only a temporary setback.  Turner would regain the position two laps later when Shields caught a curb in Becketts sending him hard into the wall.
"We got behind the eight ball with an incident towards the end of qualifying", said Turner after the race. "That forced us back to full fuel while the others were battling for the pole on low fuel runs. We never recovered from the poor grid position and getting trapped by a slow car on the start was the icing on the cake.  We never had a chance after that to put the TeamDraft 911 Tribute car on the podium.
Guerin lost his grip on the lead when he performed a beautifully executed 360 spin exiting Turn Twelve on Lap Eleven.  Vincent was right behind him and took full advantage as he overtook Patrick for the lead position.  It turned out to be the winning move of the race.  Vincent would go on to lead the remaining laps on his way to an impressive 19 second margin of victory.
Vincent was humble in victory after the race.  "I just want to start by saying the setup was way too loose for me and the track doesn't cope well with me.  I could not for the life of me get a good qualifying time and had to settle for 3rd.  I was nervous for the start of the race because I knew that I couldn't launch this car worth a darn.  It was tough luck for Patrick, I wish he didn't spin.  He had great pace and could have won the race.  I don't know what happened to Brian Irby, but he also had potential.  Big thanks to all of the drivers who let me by cleanly."
Guerin recovered quickly from the spin and went on to cross the line in 2nd place.  "I never did get a handle on the car until very late in the qualifying session", said Guerin afterwards.  "I was lucky enough to get some clear track late in the session which allowed me to secure the pole for EmptyKegRacing.  I was a little nervous about the start, but it went much smoother than I thought it might because we did a lot of practicing to ensure we got it right.  I felt pretty good early in the race, but lost a little concentration as I tried to calculate how much fuel to take during the pit cycle.  Brad did a good job of tracking me down.  His pressure broke my focus at the wrong time and I ended up looping it coming out of Abbey and onto Farm Straight."
"It was a frustrating mistake, but at the rate Brad was catching me, I'm not sure I could have held him off anyway.  I never really recovered my concentration after that, so I tried hard to just keep Terry behind me.  Losing out on a win because of a little mistake is frustrating, but I'll definitely take a 2nd place finish in my first race with the Red Sox Racing league!  This season looks to be a great one.  Congrats to Brad for earning the win."       
McCuin was the only RSR veteran to finish on the podium when he secured a 3rd place finish 5 seconds behind Guerin.
Lap Eleven was also a rough one for Brian Irby.  Distracted by the tire smoke from Guerin's spin, he looped it in Abbey handing 3rd place over to McCuin at the half way point in the race.  Irby's crew called for him to short pit after the incident.  The decision was a wise one, as he eventually raced his way back to a 4th place finish. 
Another uncharacteristic mistake by Turner in Turn Eight on Lap Twenty ended his hopes of a podium finish.  He was in 4th place at the time, but gave up the spot to Irby while trying to save his car.  Turner held on for a 5th place finish. 
Sixth place went to Jeff Thomas of TeamDraft.  Koscielniak rebounded enough to earn a seventh place finish.  Eight and ninth places went to newcomers, Gary W. Clark and Andrea Ventura.  Jeff Sharp rounded out the top-10. 
Sutcliff (11th), Daul (12th), and Feldman (13th), were the final drivers to cross the line on the lead lap.  Wolf (14th) led a field of five drivers (Kabela, Galica, Pawluckie, and Kyle) who finished a lap down.  Albertson finished two laps down in 19th place.  Plank was three laps down when he crossed the line in 20th place.  Shields was scored eleven laps down in 21st place when the race ended.  Gildersleeve Jr. did not start the event. 
Despite the league's reputation for clean driving, many drivers showed the rust of having not driven since early August as they collected incident points throughout the race.  Lap Fourteen saw Galica spinning in Turn Eleven as Sharp passed by.  The mistake cost the former F1 driver two positions.
Lap Eighteen was the last stretch of bad luck for Kyle as he picked up additional incident points in Brooklands.  Pawluckie's rough night continued with an almost identical spin shortly after Kevin's.  Some reports indicated that there may have been some oil or debris on the track at the time.  Even the normally ice-cold veins of Albertson were heated at Silverstone.  He was just trying to stay out of the leader's way when he spun in Turn Eight on Lap Twenty-One.
Seven drivers; Vincent, McCuin, Koscielniak, Sutcliff, Kabela, and Galica, managed to finish the race without collecting any incident points. 
RSR F1 drivers travel to New York for next's week race, the "TeamDraft F1 GP at the Glen" at Watkins Glen International.  
Grand Prix Series Overall Standings after Race 1:
http://www.ileaguerace.com/champ/show_champ/Red-Sox-Racing-League/187
RASCARR Series Overall Standings after Race 1:
http://www.ileaguerace.com/champ/show_champ/Red-Sox-Racing-League/196
RSR YouTube Video Channel:
http://www.youtube.com/user/draftin11
---
You may also like...
---