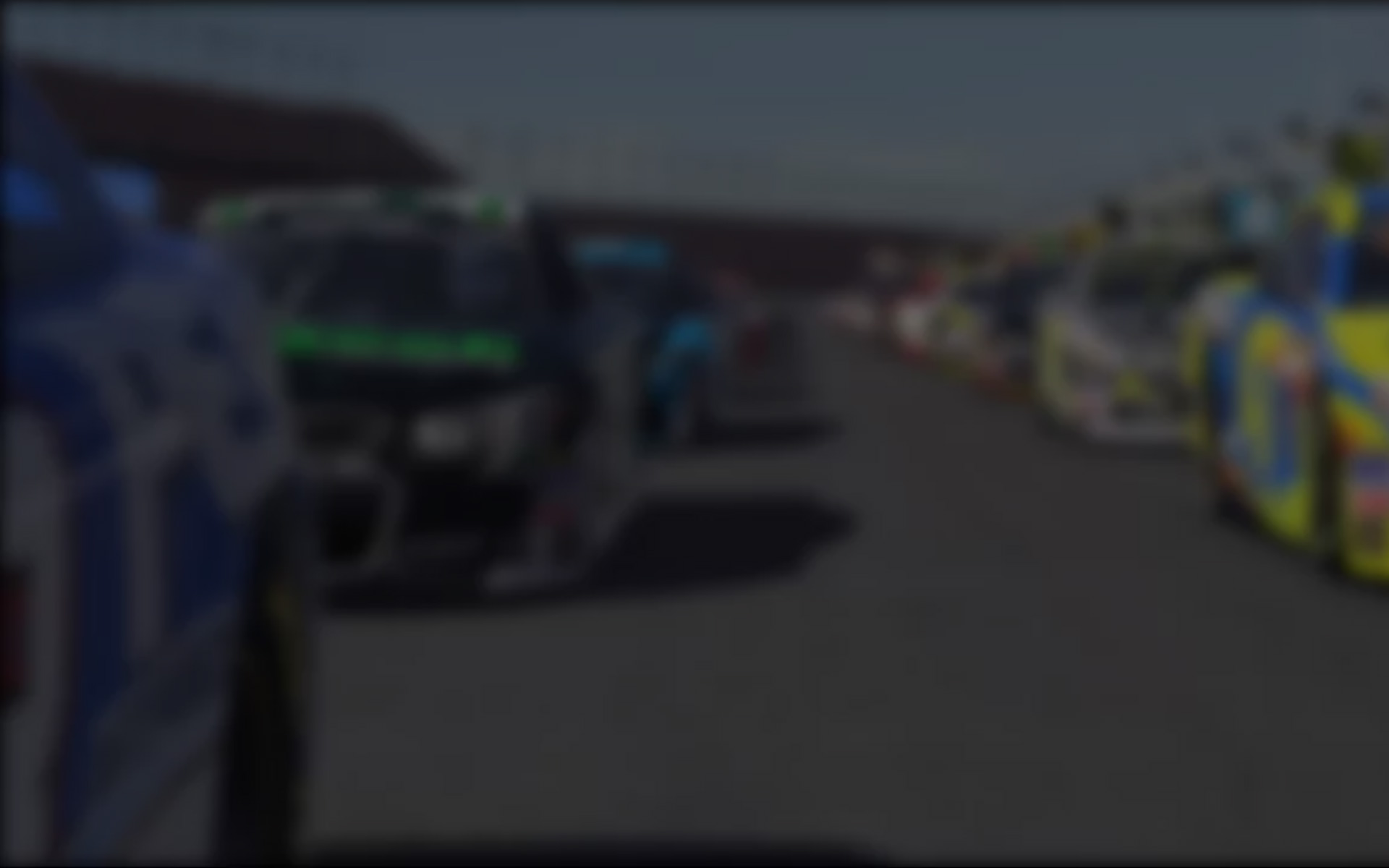 Versão em português abaixo
The only Brazilian league to organize endurance and multi-makes championships made their 2nd race on February 12, taking 28 virtual drivers to Brands Hatch for a 43 lap race. Renato Silva was again at the pole position driving his nº 10 RUF alongside with Andrew Lauret on the nº 01 McLaren on the front-row. Andrew was a strong contender for the victory once again.
The 1st lap of the race had also the 1st accident. Alex Belão and Wendel Parra were racing for the 4th position, which belonged to Belão before they had contact. Alex needed to go to the pitlane for damage repair a few laps later. Meanwhile, Renato had a good start and got some distance from Andrew, leaving behind the Mclaren driver with a very close Anderson Mota running at 3rd place.
On the 7th lap, a few cars got lonely at the track, but there were good fights also. For the 12th place, Eduardo Tomedi rushed towards Sebastian Cremona, with Ignacio Penã behind. The three cars were very close and they had a intense racing until Eduardo self-spins after coming out of the "Graham Hill Bend" corner. He went backwards and drivers coming behind had to avoid him, but no accident happened and Eduardo made his way back after falling behind.
Wendel Parra (4th) and Fernando Santii (5th) were also very close on the top5. Both of them were racing with the Ruf and they would keep 4th and 5th positions for most of the time, finishing the race that way 43 laps after.
Still on the lead by lap 10, Renato Silva could not take Andrew Lauret off his mirrors, having to worry about the Mclaren driver. By then, they were having a private race leaving Anderson Mota lonely on the 3rd place since Anderson had a good distance from Wendel and Santii. But it was also at lap 10 that Wendel went off-track and left the 4th place for Fernando by this moment. André Fermac then gets the 5th place, a bit far from Fernando but with a very close Wendel coming now 6th and Leandro Schmidt 7th. However, this didn't took long to change, when Leandro loses his car control also at turn 3, leaving Wendel free to catch Fernando Santii again.
On the lead, Renato Silva started to find lapped cars, but this time Andrew knew how to handle them and took advantage from the situation, closing in at Renato.
Lap 16: Renato decides to pit for refuelling while Andrew stays on the track making some fast laps until he also needs to stop by lap 19, coming back behind Renato. The nº 10 was at advantage but lost it at lap 21, when he became one more victim of the Graham Hill Bend. Renato spins by himself after exiting the turn and leaves for Andrew the 1st place.
Andrew Lauret then leads until lap 32, when he needed to pit again for fuel letting Anderson Mota now on the 1st place, but only for 3 laps. Mota stops by the pitlane looking for fuel and comeback to the 3rd place, behind Renato who had already refuelled for the 2nd time at lap 31. Their positions would not change until the end of the race, when Andrew crossed the finish line 1st, becoming also the 1st driver to win with a Mclaren at SuperGT. Renato Silva came 2nd, Anderson Mota 3rd, Wendel Parra 4th and Fernando Santii 5th.
Watch the full race below:
http://www.youtube.com/watch?v=F63vhpIAfC8&feature=share
Brasil Lemans Series realiza 2ª etapa da SuperGT
A única liga Brasileira a organizar campeonatos de Endurance e de multi-marcas realizou no dia 12 de fevereiro a 2ª etapa da SuperGT, na pista virtual de Brands Hatch. A competição contou com 28 inscritos disputando por 43 voltas no total.
Renato Silva levou novamente seu RUF nº 10 para a pole, com Andrew Lauret também na 1ª fila. Andrew conquistou a 2ª posição na corrida anterior à bordo de seu McLaren 01 e novamente era um forte concorrente para a vitória.
A 1ª volta da corrida já vê seu primeiro acidente, envolvendo Alex Belão e Wendel Parra pela 4ª posição. Alex sofreu danos em seu RUF e precisou ir ao pitlane para reparos. Renato Silva enquanto isso, soube tirar proveito da largada e se distanciou de Andrew, deixando-o com Anderson Mota muito próximo, em 3º.
Durante a 7ª volta, alguns carros começaram a ficar sem disputas imediatas, mas haviam boas brigas pela pista. Pelo 12º lugar, Eduardo Tomedi avançava para cima de Sebastian Cremona, com Ignacio Penã logo atrás. Os 3 carros estavam muito próximos e a disputa era intensa até Eduardo rodar sozinho ao sair da 3ª curva, ficando com o carro virado no sentido oposto da pista. Os pilotos tiveram de desviar rapidamente e nenhum acidente foi visto, com Eduardo retornando normalmente após perder diversas posições.
Wendel Parra e Fernando Santii também estavam próximos na briga pelo 4º lugar de Wendel, com ambos utilizando o Ruf. Apesar da disputa ter começado nas primeiras voltas da prova os dois terminariam na mesma posição ao final das 43 voltas.
Ainda na liderança na volta 10, Renato Silva tinha Andrew Lauret no seu retrovisor, que não deu descanso ao piloto do Ruf 10. Os dois em uma disputa particular deixavam Anderson Mota em um solitário 3º lugar, já que Anderson também abriu boa distância de Wendel e Santii, que vinham atrás. Mas foi também no 10º giro que Wendel saiu da pista e deixou Santii no 4º lugar neste momento. André Fermac passa a constar no 5º lugar, um pouco longe de Fernando, mas com Wendel muito próximo em 6º e Leandro Schmidt em 7º. A disputa de Leandro e Wendel, no entanto, não durou muito tempo pois Leandro rodou sozinho também na curva 3, deixando Wendel livre para buscar Fernando Santii novamente.
Na liderança, Renato Silva começou a enfrentar os retardatários da prova, mas dessa vez Andrew soube lidar melhor com a situação e usou isso ao seu favor, tornando a disputa ainda mais próxima.
Na volta 16 Renato opta por realizar seu pitstop e reabastecer o carro, enquanto Andrew seguiu na pista fazendo voltas rápidas até também parar no pit, na volta 19, mas voltou atrás de Renato. O piloto do RUF 10 tinha a vantagem com a liderança da prova, mas viu tudo ir por água abaixo na volta 21, quando se tornou mais uma vítima da curva 3 de Brands Hatch. Renato rodou ao sair da curva e acabou deixando com que Andrew fosse para a 1ª posição.
Andrew Lauret liderou a prova então até a volta 32, parando novamente para reabastecimento dando à Anderson Mota a chance de liderar a prova por 3 voltas, até Mota também parar na volta 35. A liderança provisória de Mota termina então, quando ele retorna à pista, atrás de Andrew e Renato, que também já havia parado na volta 31. A situação permaneceria dessa forma até o fim da prova, quando Andrew cruza a linha de chegada se tornando o 1º piloto de um McLaren a vencer na SuperGT. Renato Silva ficou em 2º, com Anderson Mota em 3º. Wendel Parra em 4º e Santii fecharam o top5.
Assista a corrida na íntegra no link abaixo:

---
You may also like...
---