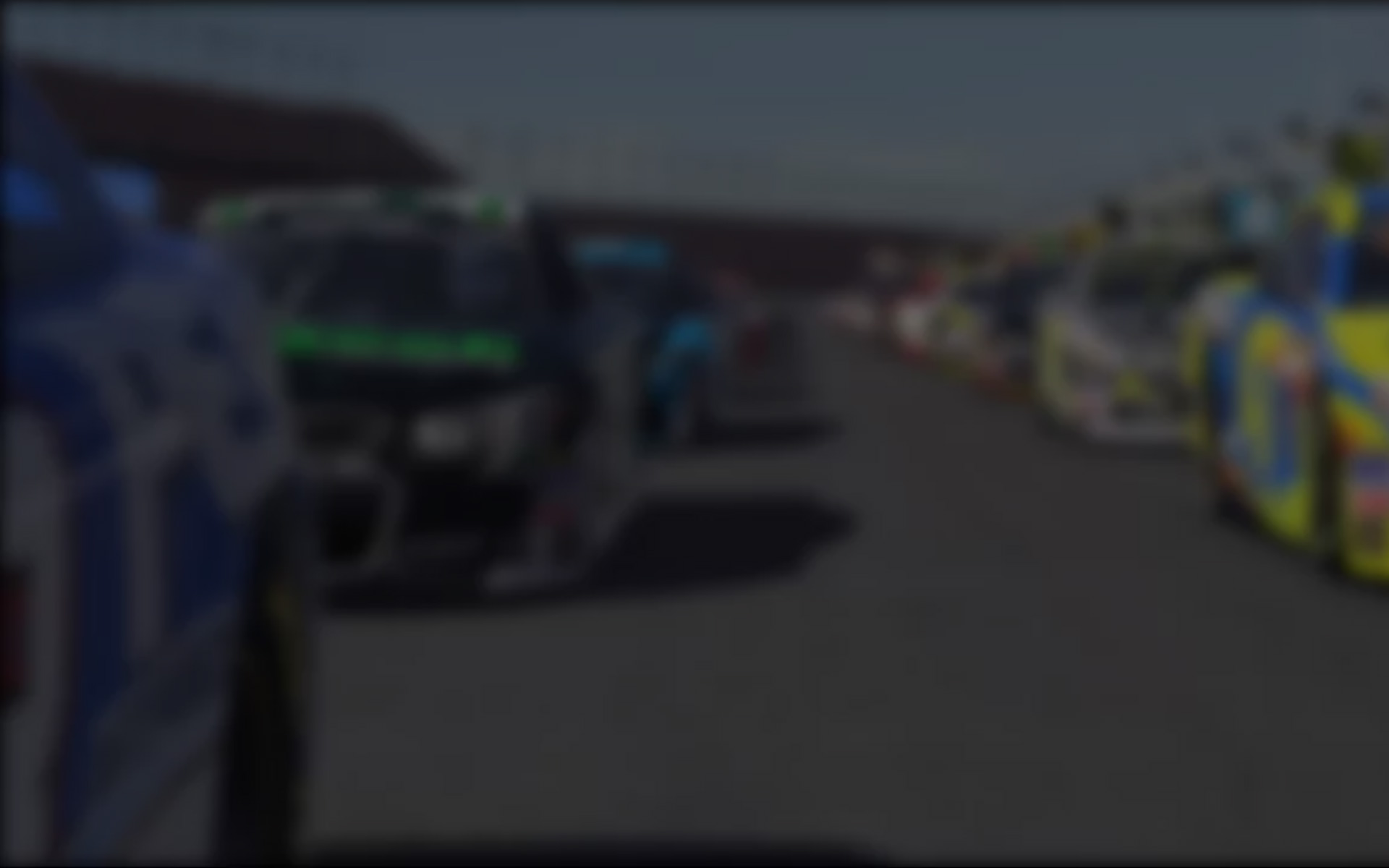 With one European and three World Touring Car Championships to his credit, it's fair to say there aren't many gaps in Andy Priaulx's racing resume.  After serving his apprenticeship in Formula Renault and Formula 3, he burst on the British Touring Car Championship scene in 2001 and has seldom looked back on the way to becoming one of the world's most accomplished sports/touring car drivers.  In addition to the WTC, Priaulx has competed in the DTM the past couple of seasons and done the occasional one-off in the V8 Supercar Series.  He's also raced in a number of GRAND-AM and American Le Mans Series long distance events and, in 2011, teamed with Joey Hand and Dirk Müller to win the GT class of the 12 Hours of Sebring in a Rahal Letterman Lanigan Racing BMW M3 GT.
But even a triple world champion has some gaps to bridge.  In Andy Priaulx's case, some of those gaps are in North America where, apart from Daytona, Sebring and Road Atlanta, he has no experience . . . and where in the coming season he will campaign a BMW Z4 for Rahal Letterman Lanigan Racing in the new Tudor United Sportscar Championship.
Priaulx is already hard at work bridging that gap in his North American resume . . . thanks to iRacing.com.
A firm believer in the practical applications of sim-racing to his professional career, Priaulx is using iRacing to learn the tracks he'll be facing for the first time this summer.
"The detail of the cars and the details of the circuits and the feeling of the cars on iRacing is the most accurate representation I've ever come across," he says. "I'm definitely doing a lot of work on the iRacing simulator for next year.
"I've driven at Sebring, Daytona and Petit Le Mans (Road Atlanta), so those are covered but I'll still rehearse on those.  Then I've got to learn everything else – Laguna Seca, Watkins Glen, Mosport – I've got to learn at least seven race tracks and iRacing have most of them, which is totally awesome.  I'm definitely going to be learning them in iRacing.
"I'll look at onboard videos then I'll jump on the simulator to do my training.  It's going to help me bridge that gap, so that when I get to the track and leave the pits for the first time, I'll know which way I'm going, where I'm changing gears, where I'm braking, how the corner should feel.  So this is a very valuable experience for me; talk to other drivers, get some notes on the track and do my preparation on the sim and be ready to go when I get there."
"The detail of the cars and the details of the circuits and the feeling of the cars on iRacing is THE most accurate representation I've ever come across," – Andy Priaulx
The Priaulx/iRacing bridge will be a two way street.  For even as Priaulx uses iRacing to learn the unfamiliar tracks of North America, iRacing will "use" Priaulx to help develop a digital BMW Z4.  Working with Rahal Letterman Lanigan and BMW Motorsports, iRacing technicians attended a recent test at Sebring to gather audio, visual and engineering data, and expect to have a virtual version of the BMW available to iRacers in mid-2014.
"I'm really looking forward to working with everyone at iRacing on the Z4," says Priaulx. "I'll be giving some feedback on the development of the car, and I'm sure it  will provide some interesting insights into how iRacing goes about building its cars."
Priaulx gained some insight into that process this fall when he worked with iRacing to develop the basic set-up of its V8 Supercar for the Bathurst circuit while he and co-driver Mattias Ekstrom were preparing for their "Wild Card" entry for Triple Eight Racing in the Bathurst 1000.
"We were driving the simulator while (iRacing was) working on the V8 model, and it just got better and better," he recalls.  "Gear ratios were perfect; the sensation of the car was perfect."
In the bargain, Priaulx logged dozens and dozens of laps around the virtual Mt. Panorama circuit before it was released to the iRacing membership.  And to very good effect.
"I haven't been to Bathurst for several years and we had a fantastic race," he grins.  "We led for 30 plus laps and finished inside the top ten . . . as a Wild Card that was pretty well received, I'd say.
"A lot of our pre-race preparation at Triple Eight Racing was spent driving around Bathurst on the simulator, as iRacing has managed to get that track on there in the nick of time.  The detail was absolutely amazing, and it definitely made for a great transition from the simulator to the real thing."
Although Priaulx was far from a Bathurst rookie, he hadn't turned a wheel there in several years.  What's more, he was competing with series regulars who not only know the Mt. Panorama circuit like the back of their proverbial hand, they practically live in their V8 Supercars.
"You're racing these guys who are in and out of these cars every weekend," he explains.  "As a wild card entry you've got to do as much as you can in your pre-race preparations to be ready and be on top of the job.  So if you can reduce the experience of learning the track – or re-learning the track in this case – it frees-up the capacity to think about your own performance and also to think about the car.    Training on the simulator is a crucial way to rehearse; we all talk about visualization and doing laps in your brain. But having the simulator is the perfect mental rehearsal."
While the accuracy of iRacing's laser-scanned tracks is legendary, Priaulx says driving the iRacing V8 Supercar also accelerated his learning – or re-learning curve – with the Triple Eight entry.
"iRacing have taken the tire model in particular to another level . . . That's what's most impressive." – Andy Priaulx
"If anything the grip was a little lower than the real thing BUT I had all the same problems on the simulator I had on the race track.  And that was really, really good.
"I think iRacing have taken the tire model in particular to another level," he continues.  "That's what's most impressive.  It's one of the only simulators I've driven where you can actually feel yourself locking-up; that's very, very good feedback.  That definitely bridged the gap from virtual to reality.
"Also having my teammate there . . . we're both highly competitive.  Unlike many other sports, you can't actually train every day; you can't test the car every day because it's too expensive.  So what do you do?  You can either go karting or you can drive the simulator.  And I think the simulator is THE most effective way to keep your skills sharp."
And to develop those skills in the first place.  In addition to his successful career as a race driver, Priaulx is an accomplished coach for aspiring racers through the iZone Driver Performance program, located just steps away from Woodcote Corner at the Silverstone Grand Prix Circuit.
"At iZone we teach the art of being a professional racing driver," he says.  "We use very specific techniques for the training and coaching on the simulator which can, in turn, be used and practiced on the simulator at home to be developed for the on-track experience.
"A lot of these guys are practicing on their simulators at home.  It comes back to 10,000 hours of practice to perfect the art of whatever you're doing; whether it's a concert violinist or a martial arts pro, it generally takes 10,000 hours of practice.  What we do is train various techniques that have been proven to gain performance on the race track; and train and coach on the simulator to ingrain these techniques in their DNA and that makes it more natural when they're on the race track.   And this is proving to be a very successful training tool.
"I'm definitely doing a lot of work on the iRacing simulator for next year." — Andy Priaulx
"To be a successful, modern professional race driver you've also got to be a good simulator driver."
That being the case, Priaulx has his eye on one simulator driver in particular, the top sim-racer in the Priaulx household.  A fellow named Sebastian Priaulx . . . age 12  . . . and already with several wins under his belt in the UK's go-karting caldron; not to mention the ability to beat a three time world champion in the family game room.
"Sebastian . . . it's a very fast name these days.  Sebastian Vettel, Sebastian Loeb, Sebastien Bourdais," muses the proud and (perhaps) prescient elder Priaulx.  "Hopefully in a few years you'll see another Sebastian in Formula One!"
---
You may also like...
---