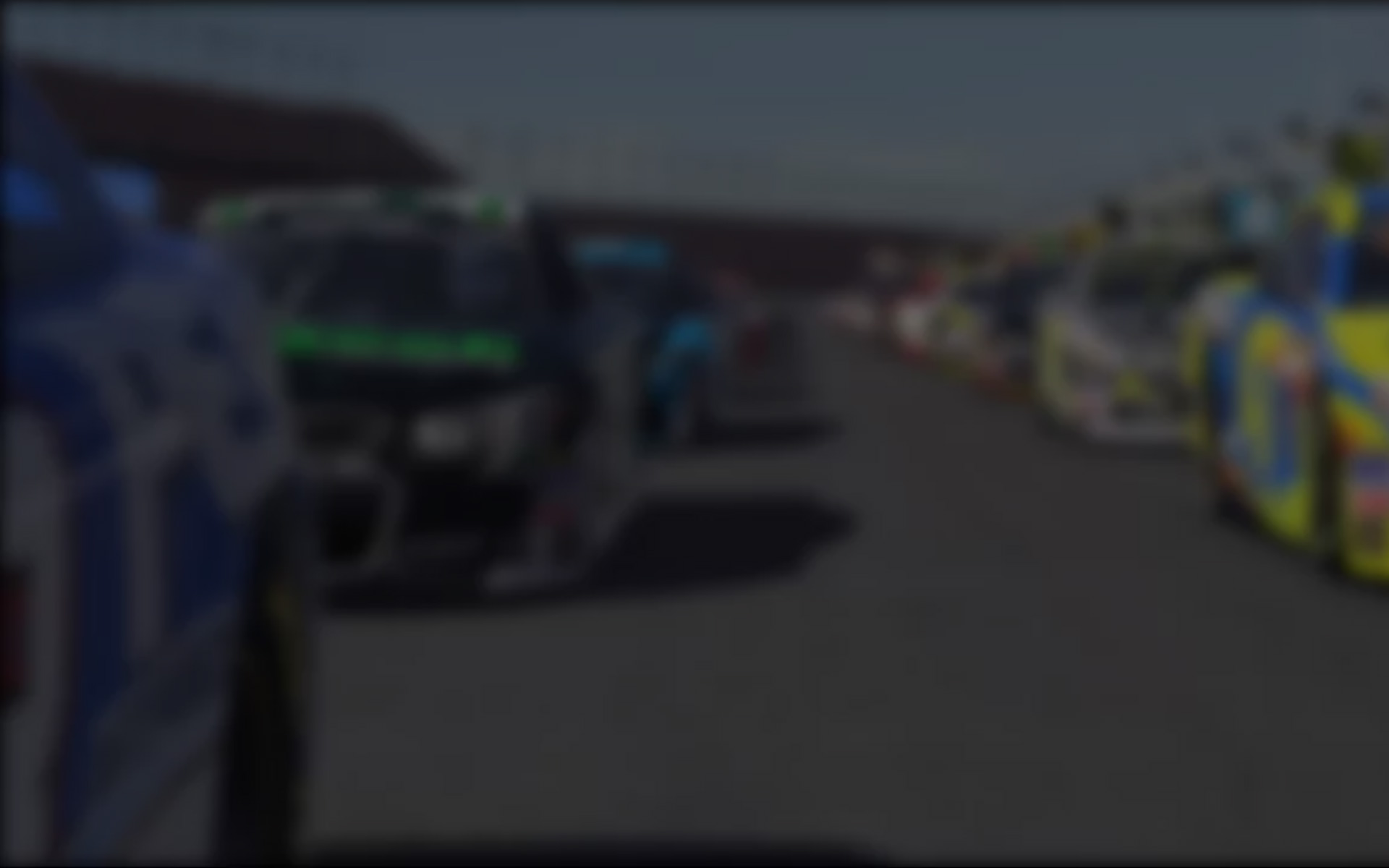 Richard Crozier (Club Celtic) laid a bit of a whoopin' on his fellow iRacers in the top-rated split of the World Tour of iRacing's Road America 200 on Saturday.  The Scot brought his Chevrolet Impala SS B home more than a minute ahead of the similar car of neighbor Richard Towler (England) with New England's P.J. Stergios finishing third.  In addition to bragging rights, Crozier wins a case of Johnsonville bratwurst . . . a welcome alternative to haggis.
Like the other 160+ iRacers who tackled the four mile road course in their Impala SS Bs, Crozier had to overcome a minor glitch as the race distance was initially set at 200 laps rather than 200 miles.  After a delay in proceedings, the re-set event carried-on with Lance Williams (Atlantic), Mathieu Bouysset (France) and Vincent L'Herbier (Western Canada) winning the remainder of the D-license and above splits, with Gennaro Amalfitano (DE-AT-CH) taking top honors in the Rookie/E license split.
In addition to Towler, Chris Hughson (New York), Bret Wallace (New York) and Jonathan Auger (Eastern Canada) finished second in D license and above, while Richard Sand (Florida) finished runner-up in the Rookie/E license split.  Chuck Johnson (Mid-South), Christopher Hedlund (West) and Nick Fortino (Michigan) took third places in D and above, while Dean Moor finished behind Amalfitano and Sand in Rookie/E.
While Crozier enjoyed the largest margin of victory, the closest finish was the all Canadian affair between L'Herbier and Auger, who were separated by just .461s at the finish.  Ironically, L'Herbier led the most laps of anyone in the event (46) while Bouysset led just eight laps, the fewest by any winner.  Fastest race lap went to Towler (2:10.352) while Scott Heckert (Connecticut) set the fastest lap of the Rookie/E split at 2:14.126.  Towler also posted the fastest qualifying lap (2:09.452) and Patrick Schillikowski (DE-AT-CH) topped the Rookie/E license qualifiers with a lap at 2:12.556.
Next up on the iRacing World Tour?  The iRacing Silverstone Grand Prix, featuring the Lotus 79, on July 10.
---
You may also like...
---