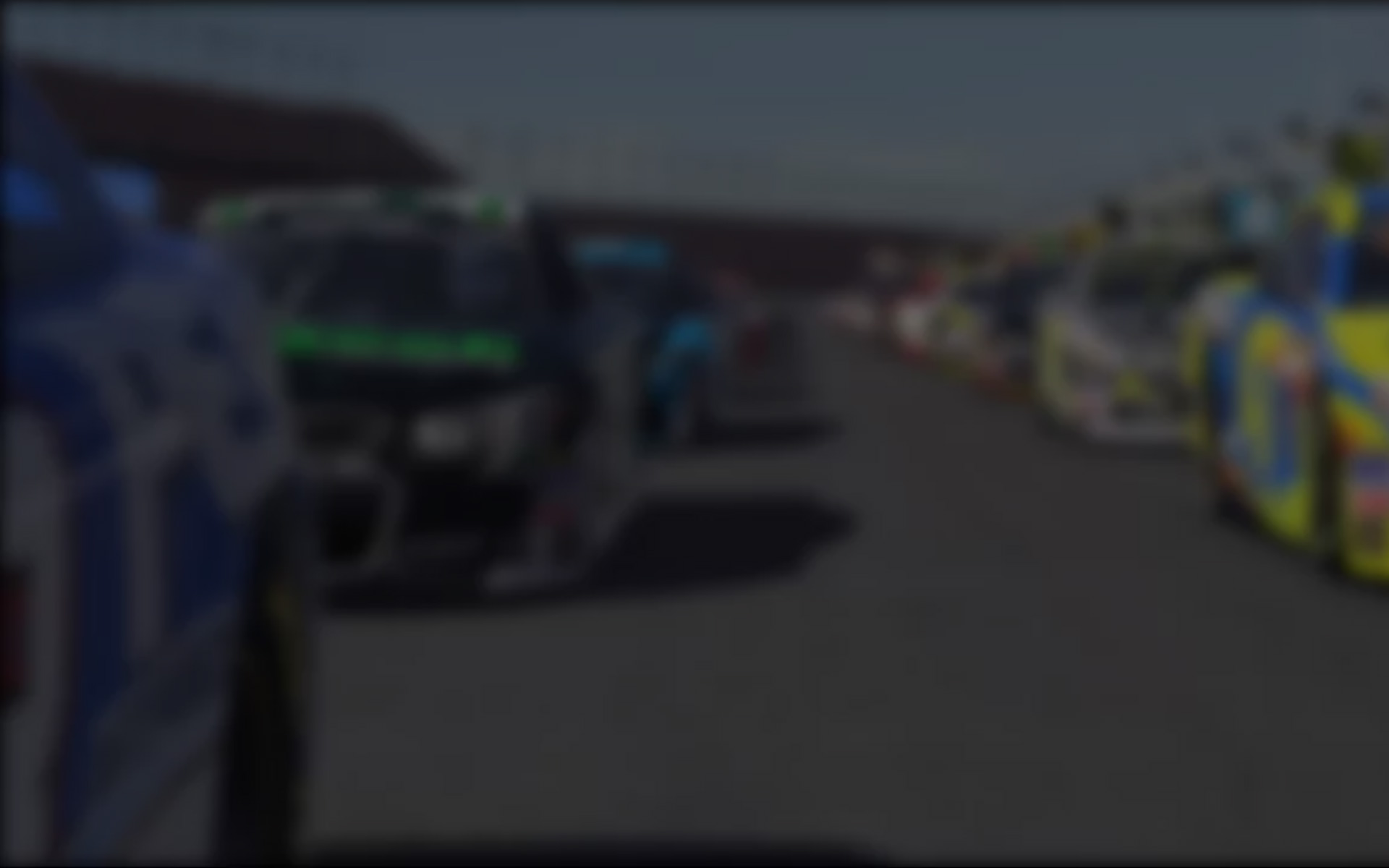 A good week for Lambert Brink, and a poor one for championship leader Tom Lanpheer enabled the Division 2 driver to close to just over 100 points of the top of the 2014 Season 1 standings in the iRacing.com Radical Challenge.
In all 155 sim-racers took part in the seventh round of what is promising to be an enthralling and popular season. The Radical SR8 has been "radically" enhanced by the latest version of the NTM which, coupled with some general setup and physics tweaks, have resulted in a car that is better than ever.  This has resulted in regular races and consistent participation, in this case 25 races went ahead, if anything slightly above average for the season, impressive as many series start to see a decline once they pass half way.
Again, as has often been the case this season, around a tenth of the drivers managed to notch up wins, with 15 drivers sharing the 25 visits to the top podium step. Of those Maruice Dietzel top scored with four wins from as many starts and a superb 220 point score. Matching the German on four wins was Matthias Anreus; however, the Scandinavian needed 10 starts to manage the feat and scored slightly over half the points of the championship challenger.
Alessandro Kusmic was slightly behind on three wins from half a dozen starts, while championship leader Lanpheer took a pair of wins in four online races, and series veteran, Johannes Hestermann, took a brace of victories from eight starts.
While the top of the overall championship tables are starting to stabalise, drivers can still make substantial progress up the championship when they put in good results.  Case in point: Jerry Tigelaar.  The Divison 2 driver put in a season's best 157 points around Oulton Park and was rewarded with an 11 place climb up to 30th overall. Stephan Callaghan also logged a season's best and gained a dozen places to 35th.  Further back, Gerd Hofferrer and Alberto Alcaraz also mounted strong performances for double figure climbs up the tables, while Katier Scott moved into the top 50 with a nine place climb after a season's best 92 point haul in Cheshire.
Those points were scored in a cracking race whose main focus settled around the fifth position. As is turning out to be a habit this season, the scrap involved Scot and fellow UK&I driver, Gregor Thomson.  By the end of the 9:45 non-split race on 16th March, the duo, split by James Dahan, were separated by just 1.1s after 19 intense laps of sim-racing.
Scott started ninth, one place behind Dahan while Thompson started ahead of the duo in P6.   While Scott made up two place, Dahan was unable to progress and Thomson ran wide in Turn Two as he overshot the corner in an effort to ensure he wasn't taken-out by Scott.  In the event, the UK&I driver had spotted the danger and there was no risk as she gave him plenty of room; however the caution dropped him to the rear of the field and the chance to pull off an amazing recovery drive.
As Thomson started to drag the number of 10 car through the field, Scott was immediately under pressure. Dahan would spend the next 19 laps in the uneviable position of having to try to find a chink in her armour, while fending-off pressure from behind.  By lap 10, that pressure had told and Thorald Rasker, from 13th on the grid, had found a way through; a lap later and a great run out of the hairpin had put him past Scott – however that would be the last time in a frenetic race that she was overtaken.
On the same lap Mattias Anreus spun out from the lead, allowing Justin Bright into that position, but a lap later Jeorge Mani's persistence paid dividends and he was through into the lead.
By this stage Andrew Fidler and Thomson had worked their way past Dahan, but she was absorbing the pressure well, and on Lap 16 Fidler spun and fell back from the battle. Meanwhile Thomson just couldn't get past the stubborn pair ahead of him and was destined to finish the race glued to the duos' tails.  It's often said that if you're noticeably slower than the cars behind, there is no point to driving defensively; however this race proved to be a perfect example of why — and how — a good defensive driver can benefit.
The series now moves on to an equally exciting track in the form of Road Atlanta where the series reaches its eighth week. The following week will see drop scores and the season really taking shape.
---
You may also like...
---