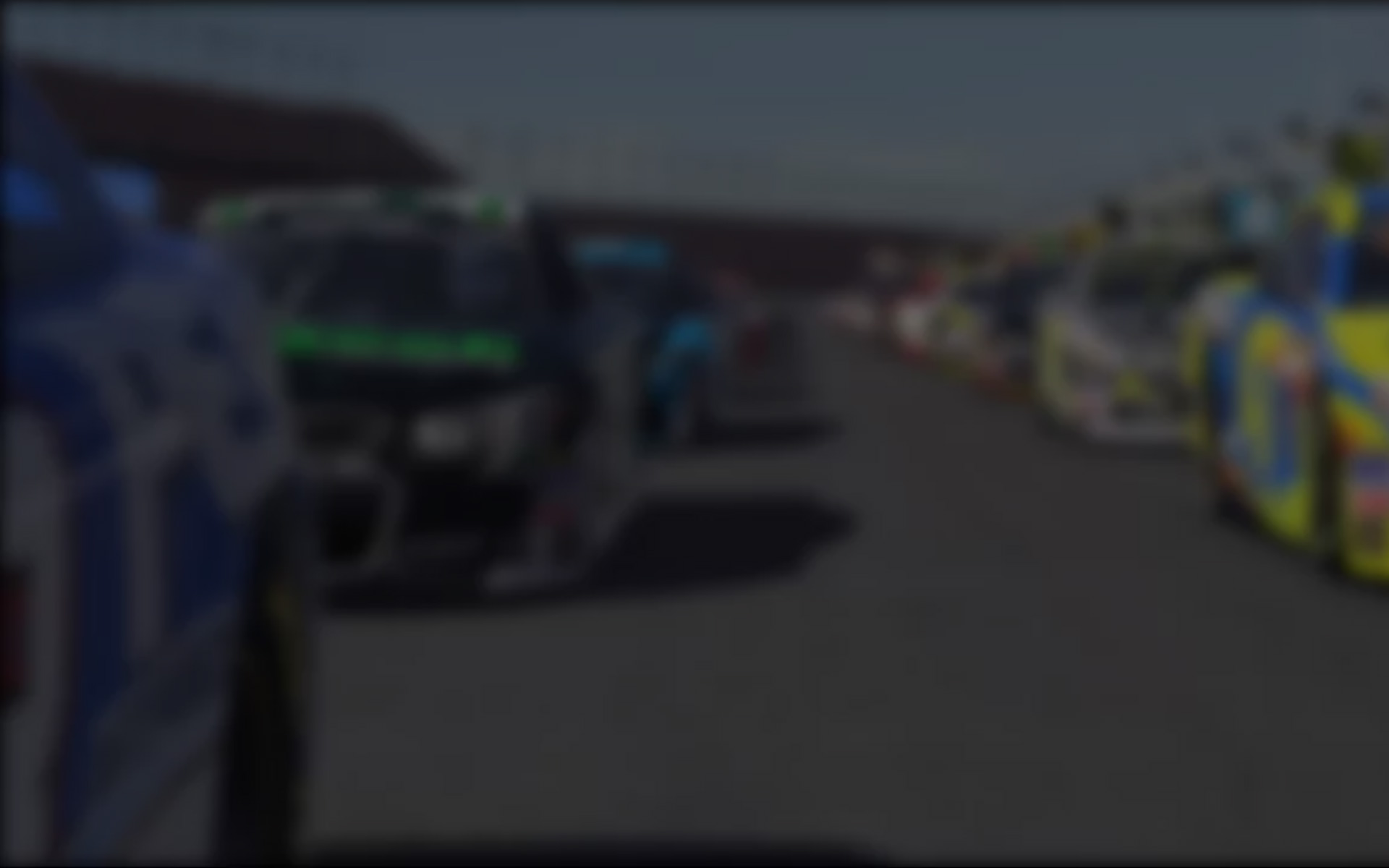 Round 11 of the iRacing.com V8 Supercar Series headed to Virginia International Raceway and while the "real" Oak Tree may have fallen down, its virtual counterpart is alone and well lives on iRacing!   As the for V8 championship, Madison Down has control of the point race but John Emerson is still in the hunt.
VIR saw Down lead the way in qualifying with Rens Broekman grabbing the outside of the front row. The next four drivers where all in the 5's with Josh Muggleton edging-out Emerson for P3 while Leigh Day rounded out the top five ahead of Shaun Kelly. George Maris just pipped TTL sim-racers Vail Riches and Brad Ryan to capture the seventh starting spot while Chad Chastain rounded-out the top 10 qualifiers.
When the lights went green it was the Tatts.com cars showing everyone how it's done – just as they have done for majority of the season — with Down leading Muggleton while Broekman slotted into third place. A "racing incident" in Turn One sent Maris into the grass and left him with the task of fighting his way back through the field.
The excitement didn't stop there as big moment for Brad Ryan saw him fall from seventh to eleventh, while Mitchell McLeod made a couple of errors and eventually went off at Oak Tree, found the wall and became the first retirement.
Muggleton had a big moment like Ryan, but was able to recover while losing just one position to Broekman.  A scoring glitch all but cost Down the victory when he received a black flag for no reason at all, gifting Broekman with the lead.  From that point there was no turning back as Broekman drove away from everyone to take his first victory for the season and for a very long time.
Muggleton and Kelly rounded-out the podium positions with Day enjoying a strong run finishing in fourth place while Emerson finished in fifth after contact with Kelly. Chastain and Riches had a good battle for sixth that was ultimately resolved in the former's favour, and Marlon McMullen had a great run through the field to eighth place after starting in sixteenth, edging-out Jarrad Filsell and Brad Ryan. Leigh Ellis finished in P11 a couple of seconds clear of James McKnight.
George Maris fought his way back through the field to finish in 13th just ahead of Sanjin Delalic and Ian Ford. A disappointed Down finished P16 after serving his  black flag penalty, with Tobias Czerny, Michael Schreyer, Beau Cattell and Marty Atkins rounding-out the lead lap cars and the top 20. A couple of retirements filled the last two spots as Dean O'Brien finished four laps adrift and McLeod was classified 16 laps down at the finish.
Championship Standings
1 – Madison Down – 2145
2 – John Emerson – 2092
3 – Rens Broekman -1983
4 – Vail Riches – 1843
5 – Josh Muggleton – 1686
Broadcast done by the crew at www.v8sonline.com.au
---
You may also like...
---