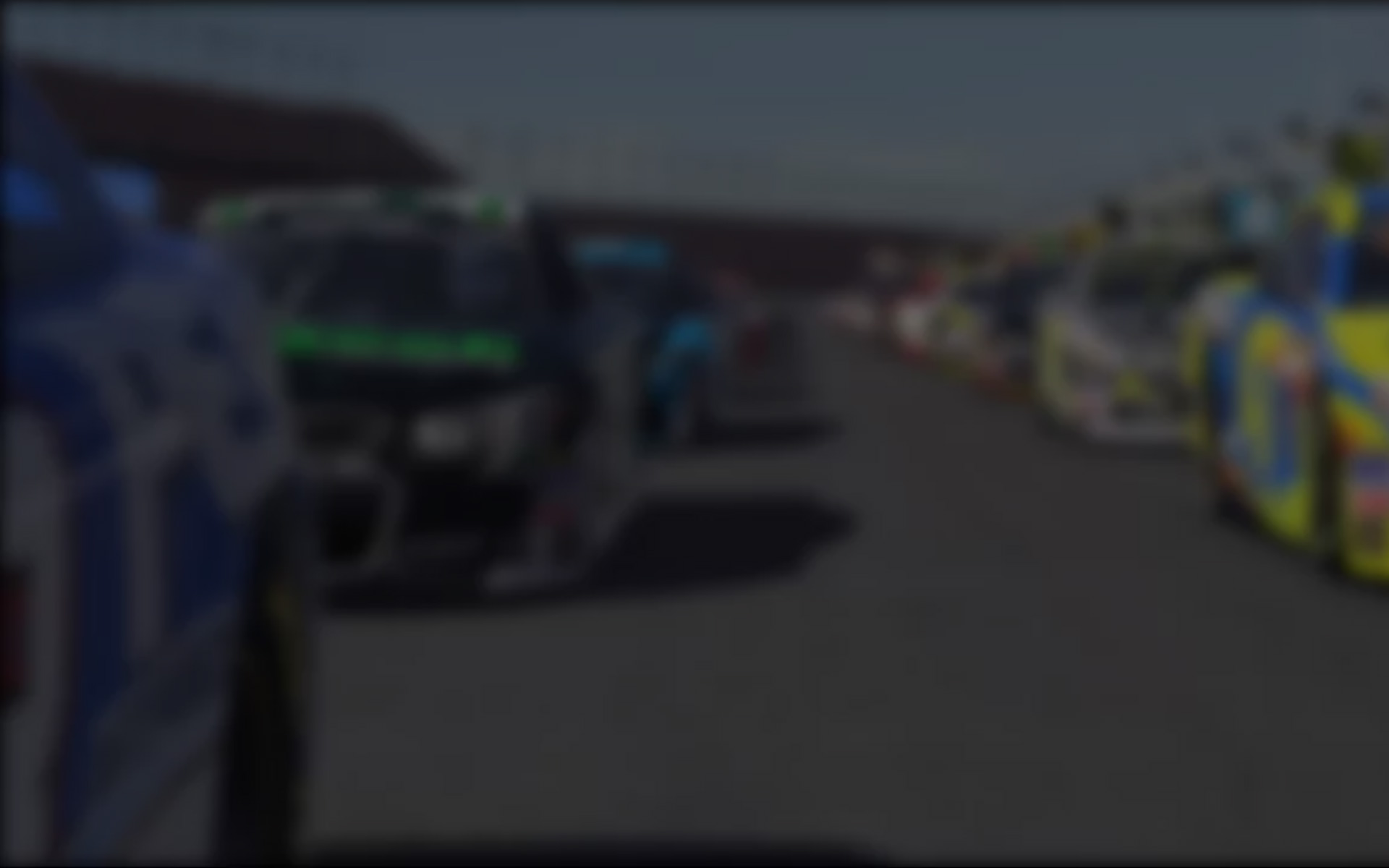 If you talk to a racing enthusiast for any stretch of time, conversation will eventually shift to the classic tracks of yesteryear. One of the most beautiful things about having laser-scanned racetracks on the iRacing service, aside from their incredible accuracy, is the immortalizing of tracks in virtual form. Just a few short years ago Oran Park Raceway was open for business with drivers testing their limits and massive crowds on hand to watch. That was before the wrecking balls and bulldozers began transforming the site into a residential development — Oran Park Town — which, when completed, will boast 8,000 new homes and 25,000 residents.  Fortunately, iRacing's scanning team was one step ahead of the 'dozers and thus a virtual Oran Park Raceway lives on.  Last week  a few hundred RUF Cup drivers enjoyed a week's worth of sim-racing on the exacting digital replica of Oran Park.
The 2.62 kilometer (1.62 mile) road course had seen every race car you could possibly imagine during its near-fifty year existence. The Sydney, Australia track served as the home of the Australian Grand Prix in 1974 and 1977, but more recently was a notable stop on the V8 Supercar and Australian Touring Car schedules. For the iRacing RUF Cup drivers, Oran Park is a track whose style stands on its own. The narrow racetrack has a number of blind corners, elevation changes, and even a bridge that quickly leads into a sweeping right-hander. Getting around Oran Park takes a high degree of anticipation. The drivers who maneuver around this track the fastest are extremely familiar with what lies ahead. With many visual cues hidden by elevation changes, knowing what lies ahead and developing a rhythm built out of anticipation pays dividends.
In qualifying, it was Kristof Kerekes (Central-Eastern Europe) who laid down the pole-winning lap time at 66.078 seconds. Rens Broekman (Benelux), had to settle for second with his 66.176s effort. Anthony Kernich (Australia/NZ) qualified third at 66.271s while Fernando Oetterer (Brazil) and Peter Koch (DE-AT-CH) rounded-out the top five.
While Kerekes has been solid every week, it was Broekman who was destined to regain the spotlight by virtue of earning 142 points, the most of the week, in his race win over Paul Van Mierlo (Benelux) and Tim Schuett (DE-AT-CH). David Jensen had the third-best points total on the week, collecting 129 for his race victory over Tommi Hahka (Finland). Garry Dawkins (Australia/NZ) made the top five on the week with 125 points for his race win.
As we have now reached the one-third mark of the second season of competition in the RUF Cup series, Broekman has clearly solidified himself as the driver to beat at this stage of the game. His hot streak to start the season has given him a 100-point lead over the ever-consistent Kerekes. Keeping top two in sight are Tim Claessens (Benelux), Christian Koch (DE-AT-CH), and Daniel Quattropani (Hispanoamérica) in third through fifth, respectively. However, with eight weeks left to run and four drop weeks being factored into the season-long points total, it is truly anyone's guess as to how the standings will look when the champion is crowned.
---
You may also like...
---