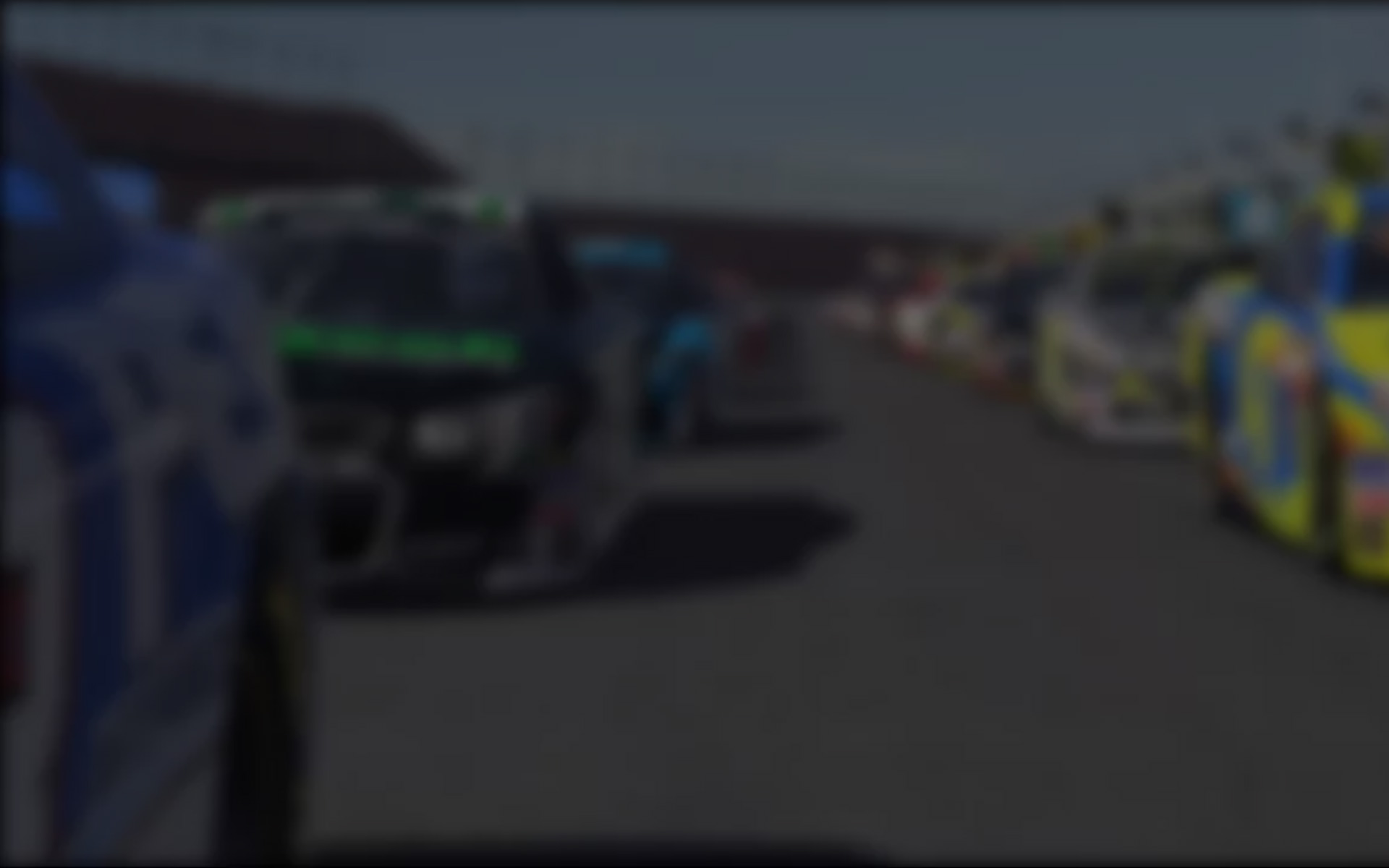 There have been plenty of ups and downs for many of the drivers throughout the 2014 Season 2 iRacing.com GT3 Challenge Series. Several sim racers have risen high in the standings only to plummet because of a bad race week. Others got off to a horrendous start but were able to turn things around mid-season. There have also been many constants: drivers who don't change; are uniform; not varying. One such constant, and the most prominent in the current GT3 series, is the driving abilities of Rens Broekman.
As many of you know, it was Broekman who drove flawlessly during Week 6 at Bathurst and also claimed victory for that week. Well, here we are again. With the conclusion of Week 9 of the GT3 Challenge on home ground at Circuit Park Zandvoort, the Dutchan took another win for the week in nearly flawless style. Why nearly, you ask? Out of the four races in which Broekman started, he won all four and only accrued one incident point. Not too shabby. To top it off, Broekman claimed 251 championship points and continues to hold on strongly to the GT3 Challenge Championship lead with 1955 points. Broekman has indeed been unstoppable as of late and not just the GT3 Series, but also the RUF Cup where he leads in points there as well.
Runner-up this week is another name which many in not just the iRacing community, but the real-racing community as well, are familiar with: Wyatt Gooden. Being "the first person ever to be awarded a manufacturer funded ride in professional auto racing competition as a result of his achievements on computer simulations," Gooden rose to stardom by winning the iRacing.com TDI Cup Virtual Series which awarded him with a full sponsorship to the real-life 2010 Volkswagen TDI Cup. This week, he reaffirmed why he has gone so far as he clinched second place with 237 points. Gooden's main Strength of Field (SoF) race saw him starting in third and finish second only to Broekman. As this is only Gooden's second week of participation in the series, he's currently not very high on the championship scoreboard but, points aside, he's been winning his fair share of GT3 races recently. We'll have to wait and see if Gooden becomes a prominent figure in the closing weeks of Season 2 and into Season 3!
Finishing off the podium for the week is last week's winner and Season 1 champion, Julian Rodriguez Moreno. If you recall last week, Moreno was sitting sixty-third in points. This week with another podium finish, however, he now sits in thirty-first position. Talk about a big leap! Racing in the same SoF race listed above. Moreno started from pole-position but was overtaken by both Broekman and Gooden. Regardless, Moreno went on to set the fastest lap with a 1:33.079 and secure 224 championship points moving him ever closer to the top 10. Will it be enough to challenge Broekman for the lead? Time will tell!
As we conclude Week 9, the GT3 Challenge Series packs up and heads to Kent, England for 30 minutes at Brands Hatch in the Indy configuration. A small track by every standard, this configuration consists of just six turns and stretches just under 1.2 miles in length. Despite the fact that it's not a very "busy" track configuration, you can be sure the action will be just that as drivers look to capture as many points as they can in these closing weeks of Season 2. Can Broekman hold on to clinch the championship or will Moreno have something to say about it?
One thing's for sure: We at iRacingNews will be continuing our coverage of all the action of the 2014 Season 2 iRacing.com GT3 Challenge!
---
You may also like...
---