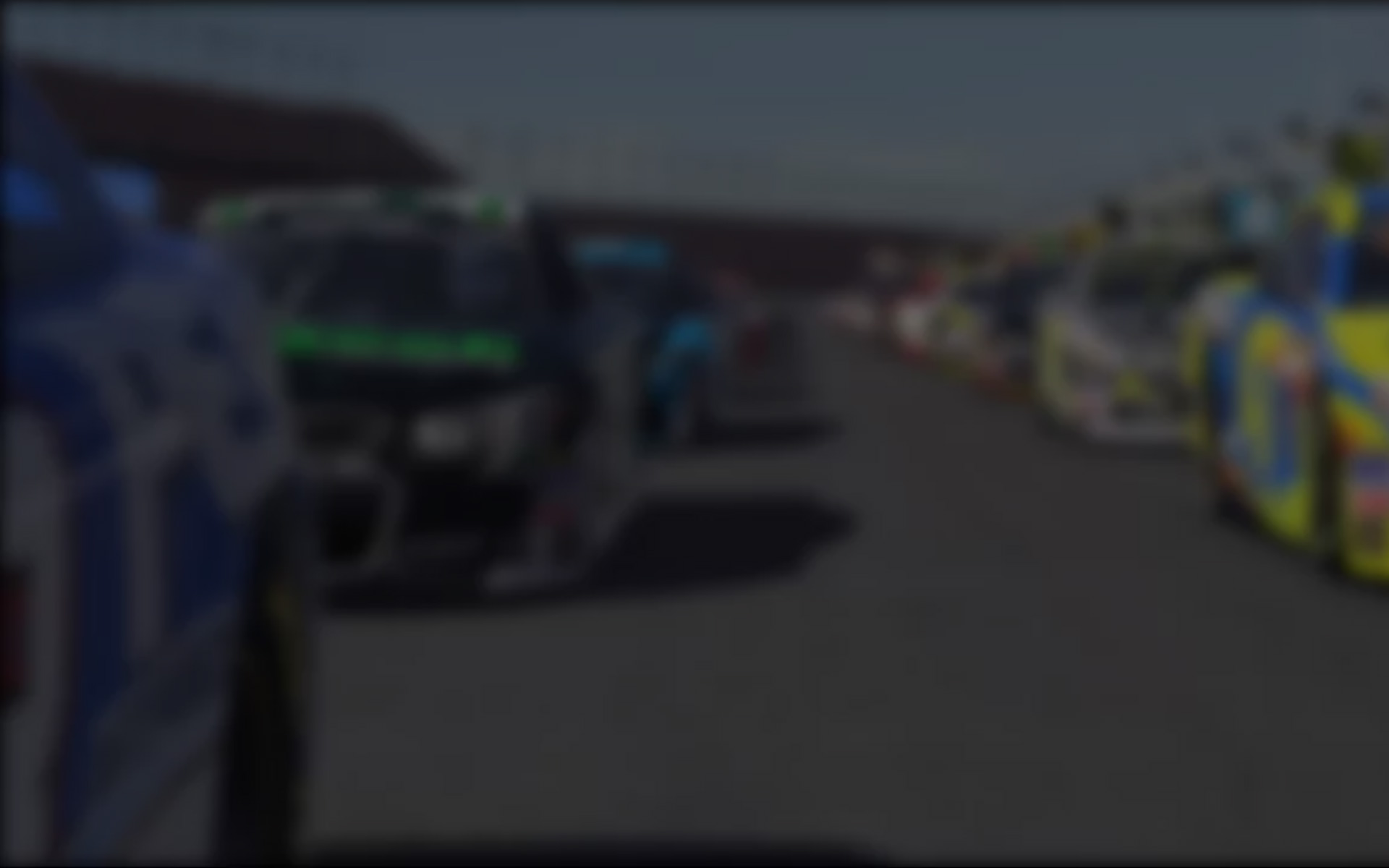 As a writer, there are only a few choice words which I use on a limited basis simply because of the grand definition of such words and the standards which go along with meeting such definition. When I think of words like "perfect," "magnificent" or "incredible," I can truly say that there are only a handful of times which those words are used correctly. As we complete Week 6 of the iRacing.com GT3 Challenge Series, I can honestly and wholeheartedly say that what Rens Broekman did on The Mountain can only best be described by using those three words listed above.
For those who have never attempted to run a race (real or simulated) on the colossal Mount Panorama (aka Bathurst), I'll try to describe this track to you in a few words which anyone from Rookies to Pros can probably agree with:
Probable Doom.
Some might not agree with me. However, I feel that many will. This track is tough. So tough, in fact, that since the opening of the track in 1938, 15 different drivers have lost their lives on The Mountain. I've seen some of the world's best drivers and sim-racers take home bruises (virtual and otherwise) from this track. Indeed, any one of Bathurst's 23 different turns could be classified as a race-ender. So it comes as a bit of a surprise, when I see a driver not only complete a race incident-free at Bathurst, but win the race. Has it been done before? Sure it has. Even on endurance races. But Rens Broekman didn't win one 70-minute incident-free endurance race. He won three.
You read that right: Three 70-minute endurance race wins — 210 minutes of sim racing — at Mount Panorama without a single incident. That, my friends, is perfect, magnificent and incredible. As such, Broekman takes home the Week 6 win and claims 231 championship points to his name. Did I mention he also currently holds the GT3 Challenge championship lead?  Driving the new BMW Z4, Broekman has been completely untouchable in recent races and Week 6 at Bathurst proves why.
Taking the second step of the Week 6 podium is Luigi Nespolino of Italy. Also driving the BMW, Nespolino started in three separate races this week and claimed victory once in a Strength-of-Field (SoF) race of 3395. Taking home 216 championship points, Nespolino can't be completely overshadowed by Broekman as he also won his race incident-free and only received four overall incident points in his three online races.
Claiming the final step of the Week 6 podium is Australia's own Christopher Osborne. Starting two races this week, Osborne claimed victory once in a SoF race of 3357. Narrowly edged out by Nespolino, Osborne takes 214 championship points home with him for the week and can head into Week 7 with his head held high.
Congratulations to our Week 6 winners!
With over 1300 different drivers entering races at Bathurst for Week 6, we wrap-up the second of three endurance races of the season. The third and final endurance race of Season 2 will be on Week 9 at Circuit Park Zandvoort.
Meanwhile, as we officially cross the halfway mark of Season 2, Week 7 of the iRacing.com GT3 Challenge Series takes us to Heusden-Zolder, Belgium for a 30-minute sprint race at Circuit Zolder. A historic track in its own right, Circuit Zolder features a roughly 2.5 mile long Grand Prix Course consisting of 10 turns, most notably a trio of chicanes ranging from tight to tighter to tightest. You can fully expect Broekman to bring his "A" game as he looks to defend his championship lead from several other drivers such as Bruno do Carmo, Des Foley and Florian Denard, who are close behind in points.
Be sure to follow iRacingNews as we continue our coverage of the 2014 Season 2 iRacing.com GT3 Challenge Series!
---
You may also like...
---