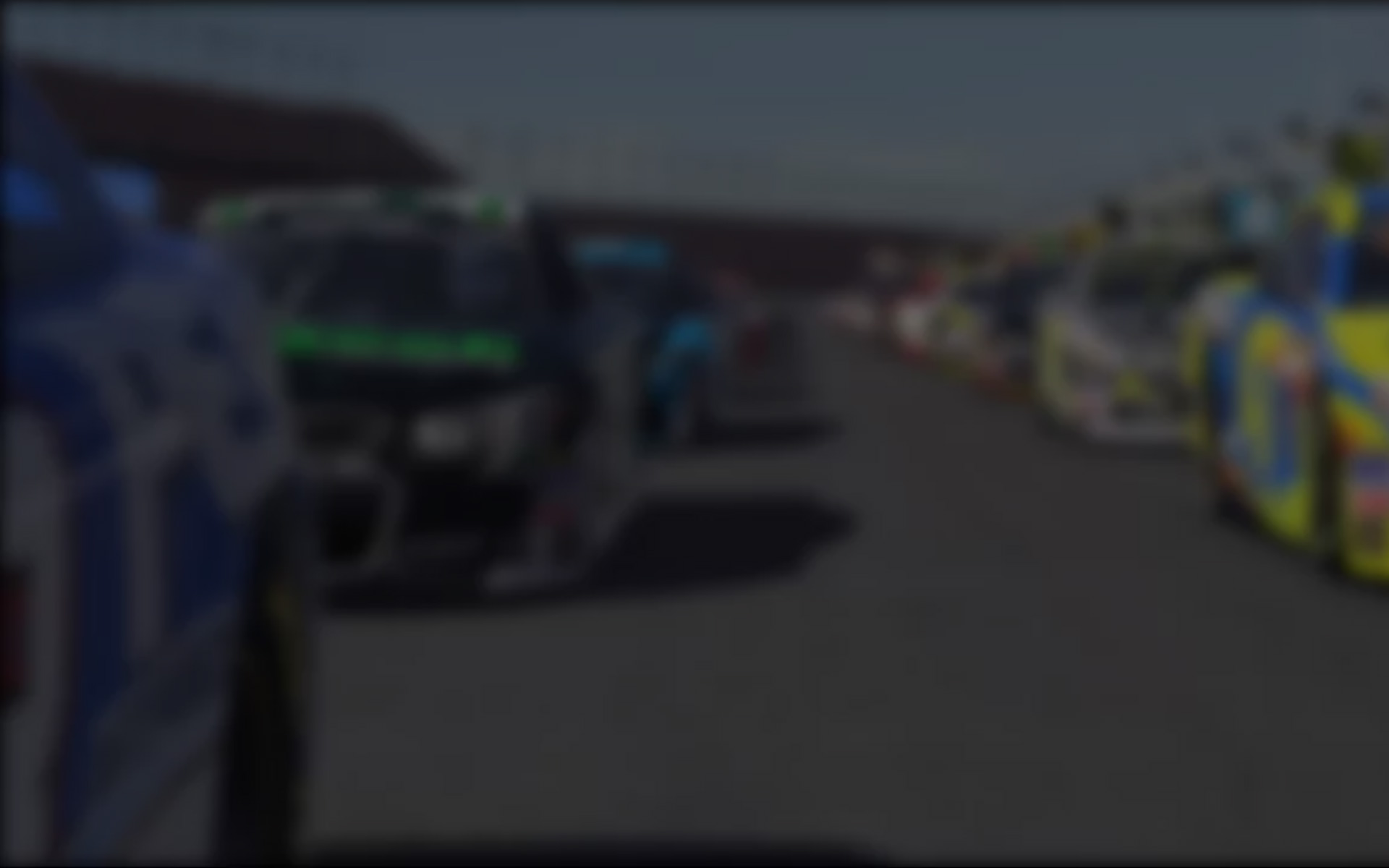 After an exciting, draft-filled week of sim-racing on the virtual plains of Kansas, the iRacing Silver Crown Cup traveled east to the last great (digital) colosseum: Bristol Motor Speedway. This half-mile re-creation of the historic speedway produced some classic sim-racing during Thursday night's event. With drivers having such experience with this car/track combination, the yellow flag flew just twice during 100 laps at Thunder Valley.
Thomas Wargula snatched the pole position from Paul Williams and  Brandon Buchberger. After leading for 19 laps, Wargula ran into trouble, going multiple laps down, ultimately finishing  16th, more than a dozen laps down. Following the trouble, Buchberger took the lead. But Vinnie Sansone was not about to go down without a fight. Throughout the night, Sansone was looking for every gap possible to make the pass. The end result, however, showed Buchberger taking the checkered flag, a mere .06s ahead of Sansone.
The lap times were slightly quicker then first expected, as Sansone set a new race world record lap of a 13.741s. On top of that, pole sitter Wargula set a new WR in qualifying with a staggering lap time of a 13.659s.  With only two cautions, the race lasted just 28 minutes, nearly half of what is normally produced from Silver Crowns in iRacing.
Trouble hit many regulars in Thursday night's sim race. Ian Seely met the inside wall nose-first, blowing his engine and ending his night early. Seely would go on to finish dead last: 17th. Last week's winner Ryan Steele also had problems.  After earning a 2x contact for smacking the wall and damaging  his 'Crown. Steele dragged his beaten car to a 14th place finish, eight laps behind the leaders. Other contenders such as Daniel Muse and Robert Reynolds had their fair share of trouble, finishing 15th and 10th respectively.
While keeping a clean and constant race is key to victory, Buchberger went against the odds, racking-up six incident points en route to victory, while second placed Sansone squeaked by with only two. However, only three drivers went incident-free through the 100 lap race, due to the fast and hectic nature of short track racing.
The battle in the points heated up this week, as championship leader Buchberger continues to gain ground on his would-be challengers. However, the brawl for second is separated by just one point: Sansone has the advantage over Paul Williams, who hopes he can leap over Sansone to hunt down Buchberger in the final three races of the season.
Speaking of which . . . the iRacing Silver Crown Cup is nearing the season finale in Homestead, and two 1.5 mile tracks are the bread of the New Hampshire sandwich. As the series visits to the virtual Kentucky Speedway this week, all eyes will be on the top three in points to see who can take (or retain) the lead before heading to the home track for iRacing: New Hampshire Motor Speedway. In addition, Brett Reynolds is only 102 points behind Williams and will be attempting  a late-season comeback on the rest of the field.
So to recap the week: Buchberger wins, retains his point lead, and has the momentum before the 67 lap race at Kentucky. Sansone, Williams, and Reynolds will all be looking to pounce on Buchberger with any chance they can get. Hope to see you near the virtual Ohio River this Thursday night at 9:45PM EST!
Points Following Week 10:
Brandon Buchberger (1242)
Vinnie Sansone (1174)
Paul Williams (1173)
Brett Reynolds (1071)
Ryan Steele (1033)
Brett Waldrep (966)
Thomas Wargula (939)
George Hagon (905)
Jeffery Mays (902)
Doug Berryman (867)
---
You may also like...
---