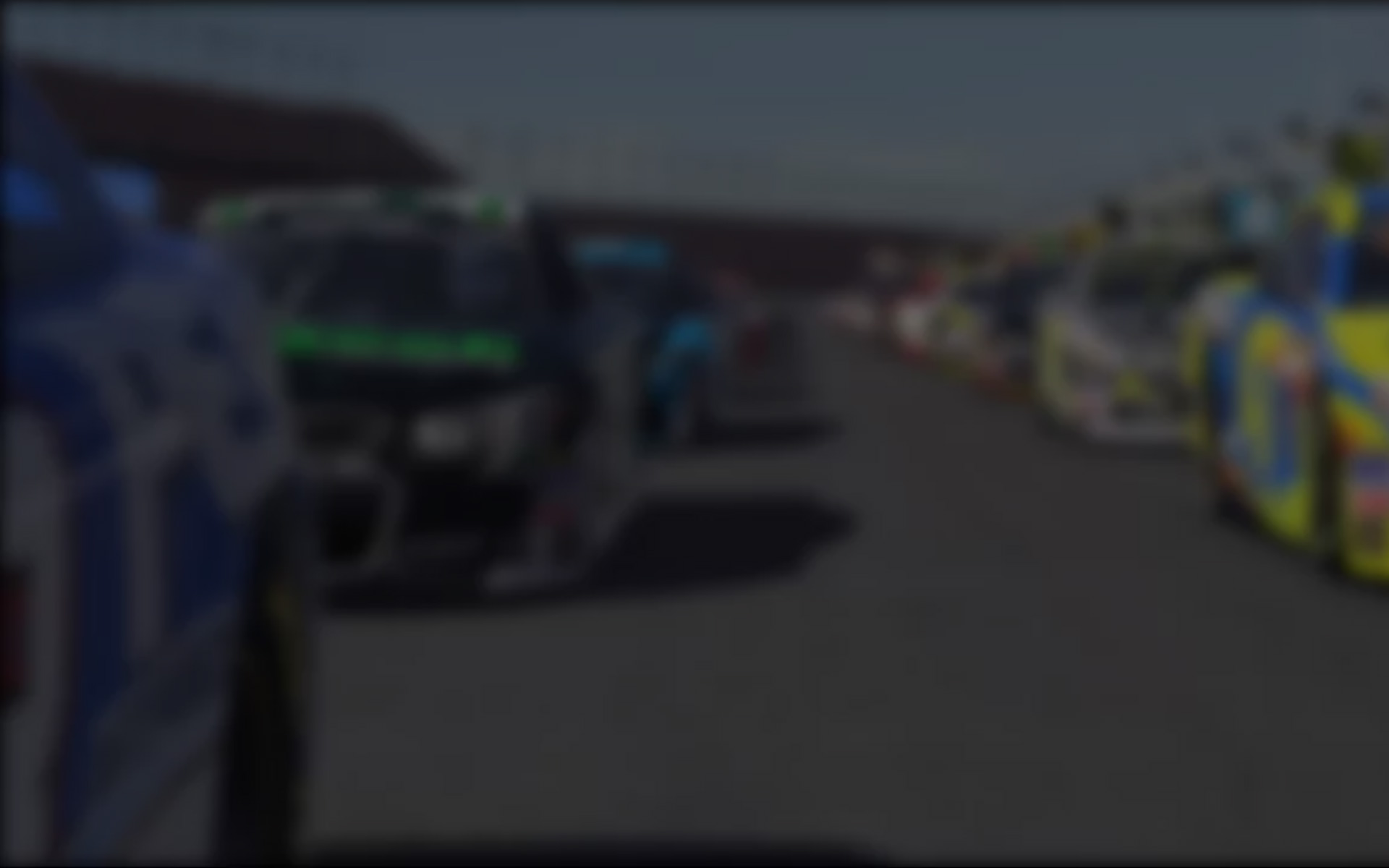 All News: iRacing News
---
September 2nd, 2021 by Chris Leone
Multiple iRacers from all over the world can trade paint with AI drivers for the first time as AI Hosted events come to iRacing with the 2021 Season 4 build! Using any of our AI-enabled content, you'll be able to create race sessions that fill up the field with virtual drivers to compete alongside real … Read the Rest »
September 1st, 2021 by Chris Leone
The iRacing World of Outlaws NOS Energy Sprint Car World Championship will return for the 2021-22 season, with a new schedule of 10 races that kicks off at Volusia Speedway Park on November 15. Drivers who weren't already qualified through their 2020-21 points performance will have the opportunity to run a six-race Qualifying Series to … Read the Rest »
September 1st, 2021 by Chris Leone
The eNASCAR Coca-Cola iRacing Series playoff opener at Darlington Raceway was Mitchell deJong's race to win—until it wasn't. A caution in the closing moments of the scheduled 183-lap distance trapped the hard-charging deJong behind Bobby Zalenski and Ryan Luza, who had been on a different pit strategy and were attempting to conserve, as he attempted … Read the Rest »
August 27th, 2021 by Chris Leone
On the heels of the release of the Porsche 911 GT3 R in June, iRacing and Porsche are pleased to reveal that the Porsche 911 GT3 Cup (992) will also join the service in time for the 2021 Season 4 build in September. The latest generation of vehicle used in the global Porsche Supercup single-make … Read the Rest »
August 26th, 2021 by Chris Leone
iRacing is pleased to welcome Force Dynamics as the title sponsor of the Force Dynamics Dallara iRacing Grand Prix Championship for the 2021 season. The long-awaited return of grand prix-style competition at the professional level on iRacing kicks off on September 16 at Watkins Glen International, with a $25,000 prize pool at the end of … Read the Rest »
August 25th, 2021 by Chris Leone
To celebrate the release of the Thrustmaster Formula Wheel Add-On Ferrari SF1000 Edition, Thrustmaster and iRacing have joined forces for a brand new Time Attack challenge! From August 26-29 GMT, iRacers of all skill sets can compete to set their best times using the Ferrari 488 GT3 on Autodromo Nazionale Monza. The top 20 times … Read the Rest »
August 25th, 2021 by Chris Leone
iRacing will add a new pair of Australian tracks in 2022, as well as enabling Supercars for AI play, as part of a renewed focus on Australia in the coming months. As revealed during the Cash Converters Supercars Eseries opening broadcast, the historic Sandown Raceway and Winton Motor Raceway will each make their way into … Read the Rest »
August 18th, 2021 by Alex Horn
Enjoy the Top 10 Highlights from July! Click Here to Watch on YouTube → Check out the iRacing Forums for instructions on how to submit your replays/broadcasts/streams to get featured and $10 in iRacing credits!
August 18th, 2021 by Chris Leone
You didn't have to be happy with the outcome of Tuesday night's eNASCAR Coca-Cola iRacing Series Logitech G Challenge 100 at Michigan International Speedway, especially not if your favorite driver or team found themselves on the outside of the playoffs looking in. What you can't deny, though, is that it was one of the most … Read the Rest »
August 16th, 2021 by Chris Leone
The Logitech G Challenge 100 is Round 14 of 18 of the 2021 eNASCAR Coca-Cola iRacing Series schedule, and the final round of the regular season. Learn more about the event with our official guide here, including stories, past results, a spotter guide, and more!