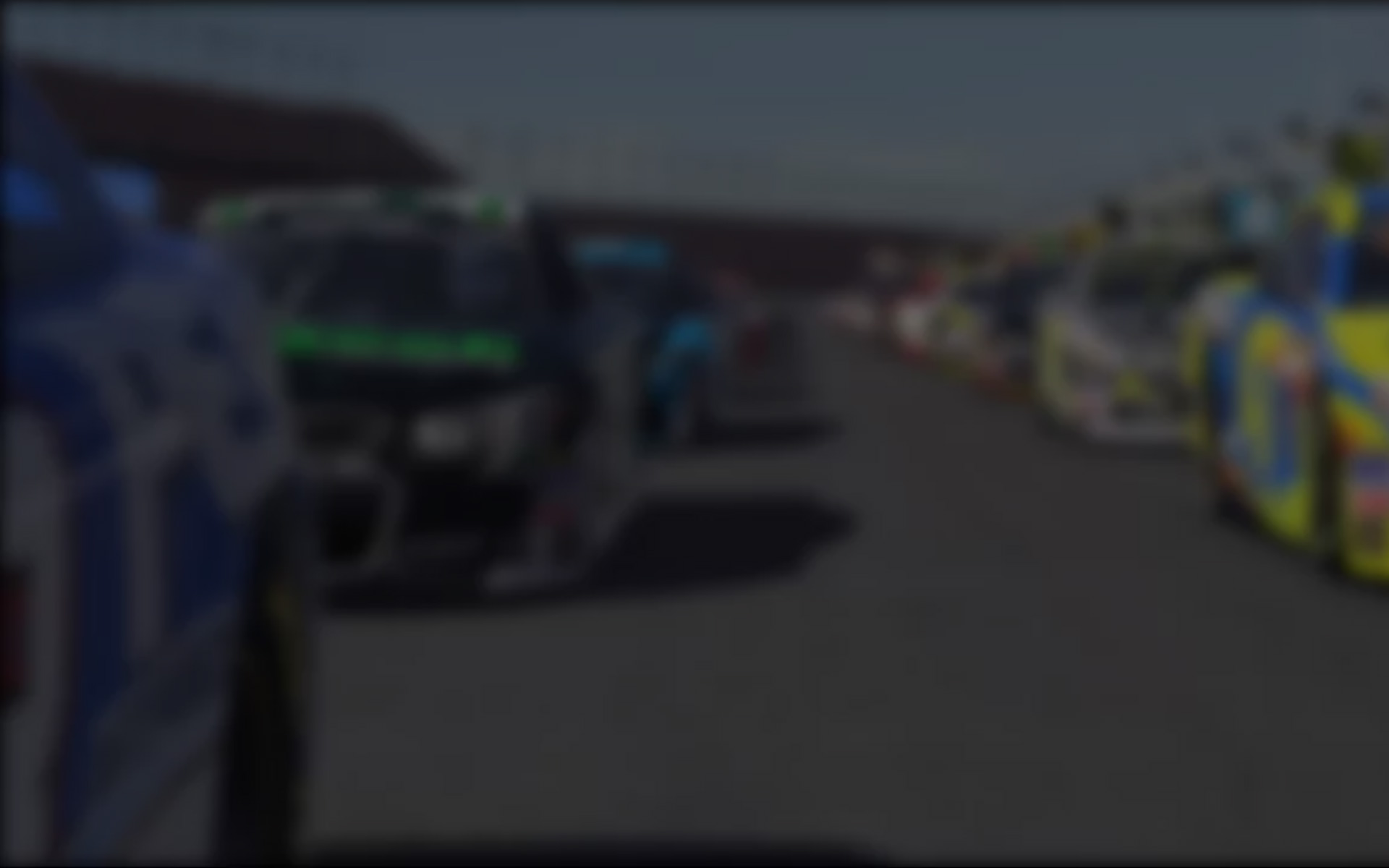 All News: Sim Racing News
---
April 22nd, 2010 by BrianS
I have been painting race car paint schemes for online racing games for most of my adult life now. Ever since I picked up a steering wheel and attached it to my desk to compete with my friends in online sim racing, I've wanted to have a custom scheme to help put some of my … Read the Rest »
April 14th, 2010 by Jay
The Inaugural iRacing.com Video Contest has reached the most exciting part of the process, the time where YOU get to vote for the winner. The team of experts here at the office (they put Simon Cowell to shame) have labored over all of the amazing entries for hours on end and have narrowed the field … Read the Rest »
April 7th, 2010 by DavidP
I spent more than 20 years as a free-lance journalist covering the late, great CART PPG Indy Car/Champ Car World Series for a variety of publications and Web sites. It was my privilege to witness and chronicle the careers of some of the greatest Indy car drivers in history – Mears, Rahal, Zanardi, Montoya, de … Read the Rest »
April 5th, 2010 by DavidP
Greger Huttu made it four-for-four in iRacing Drivers World Championship competition with a flag-to-flag victory at Watkins Glen, coming home 21.6s clear of Ben Cornett with Luke McLean taking the final podium spot a half second adrift of Cornett.  The victory not only kept Huttu's virtually perfect iDWC record intact (the only laps he hasn't … Read the Rest »
March 27th, 2010 by DavidP
A cop pulls over Heisenberg, and asks him "Do you know how fast you were going?" and he answered "No, but I know where I am." It's a geeky scientist joke about the Heisenberg Uncertainty Principle which states the more precisely you know the location of something, the less you know about its velocity, and … Read the Rest »
March 18th, 2010 by DavidP
Historic Connecticut Facility is Latest Online Racing Short Track For 70 years Thompson International Speedway has challenged New England's finest racing drivers.  With the announcement that iRacing.com will add the legendary Connecticut track to its inventory, fans of the legendary high-banked, five-eighths mile oval and short-track online racing enthusiasts around the world will soon be able to measure themselves against a track that in its history has sent drivers to the winner's circle in the Daytona 500 and success on the NASCAR Sprint Cup circuit. "I'm pleased that we've been able to put together this alliance with iRacing.com," said Jonathan Hoenig, the track's director of business development and marketing and the fourth generation of his family to be involved with Thompson International Speedway.  "The timing couldn't be better as we use innovative technology and other modern business management tools to move the sport of short-track racing forward for the benefit of both fans and participants." "Our fans are loyal and enthusiastic," Hoenig said.  "Many of them would be on the track racing if they could – and now through iRacing.com, they will be able to race on an exact digital duplicate of the speedway when they're not attending races. We look forward to our local fans and racing game enthusiasts from all over the world being able to participate in online racing series that include Thompson International Speedway." Hoenig, who holds an MBA degree from Pepperdine University and whose great-grandfather began construction of the speedway in 1938, also noted that as host to a NASCAR touring series and seven of its own racing classes, each year the track saw a number of drivers make their maiden appearances.  "Just as many NASCAR Sprint Cup stars such as Joey Logano and Martin Truex, Jr.
March 12th, 2010 by DavidP
Great Grandson of NASCAR Founder Bill France Will Carry iRacing.com Flag in 2010; First Race Tonight His racing roots go back three generations, and now 18-year-old Ben Kennedy is making his own mark in the sport that's virtually synonymous with his grandfather and great-grandfather's name – France.  Kennedy, the great-grandson of NASCAR founder Bill France, Sr. and son of International Speedway Corporation CEO Lesa France Kennedy, is already a champion in the Pro-Truck class at Orlando Speed World and New Smyrna Speedway.  The 18-year-old high school senior's next step up the motorsport ladder, aboard a Chevrolet Impala SS super late model fielded by Mark Martin Racing, will be sponsored by iRacing.com, the world's premier online racing simulation service.  Kennedy's first race in iRacing.com livery is scheduled for this evening at Orlando Speed World.  Saturday he'll compete at New Smyrna Speedway. The announcement was made by Tony Gardner, iRacing.com's president and Benny Ertel, business manager for Mark Martin Performance.
March 11th, 2010 by DavidP
Over the past seven years Richard Towler has emerged as one of world's top sim racers.  Based in Hull, England, the 26 year old Towler traveled a well-trodden online racing path from Gran Tourismo 2002 to NASCAR 2003 and has been a member of iRacing.com since June of 2008.  In that time he has won … Read the Rest »
March 10th, 2010 by DaveK
Back when sanctioned multiplayer online competition at iRacing was still just a plan brewing, we faced a difficult question: How do we keep people from overdriving their virtual cars and wrecking everyone else (or at least minimize it), in order to make online racing more like real world on-track time? Our answers to this question … Read the Rest »
March 8th, 2010 by DavidP
Same-Day Tribute to 58th Annual Mobil 1 Twelve Hours of Sebring Revisits Legendary GT1 Corvette C6.R The 120 Minutes of Sebring, a tribute to America's oldest sports car race, is slated to run concurrently with this year's Mobil 1 Twelve Hours of Sebring on March 20.  The third stop on iRacing.com's 2010 World Tour, the two-hour online racing event is a chance for iRacers all over the world to celebrate the 58th running of this classic endurance race and to experience the awesome performance of the American Le Mans Series GT1-class Corvette CR6.