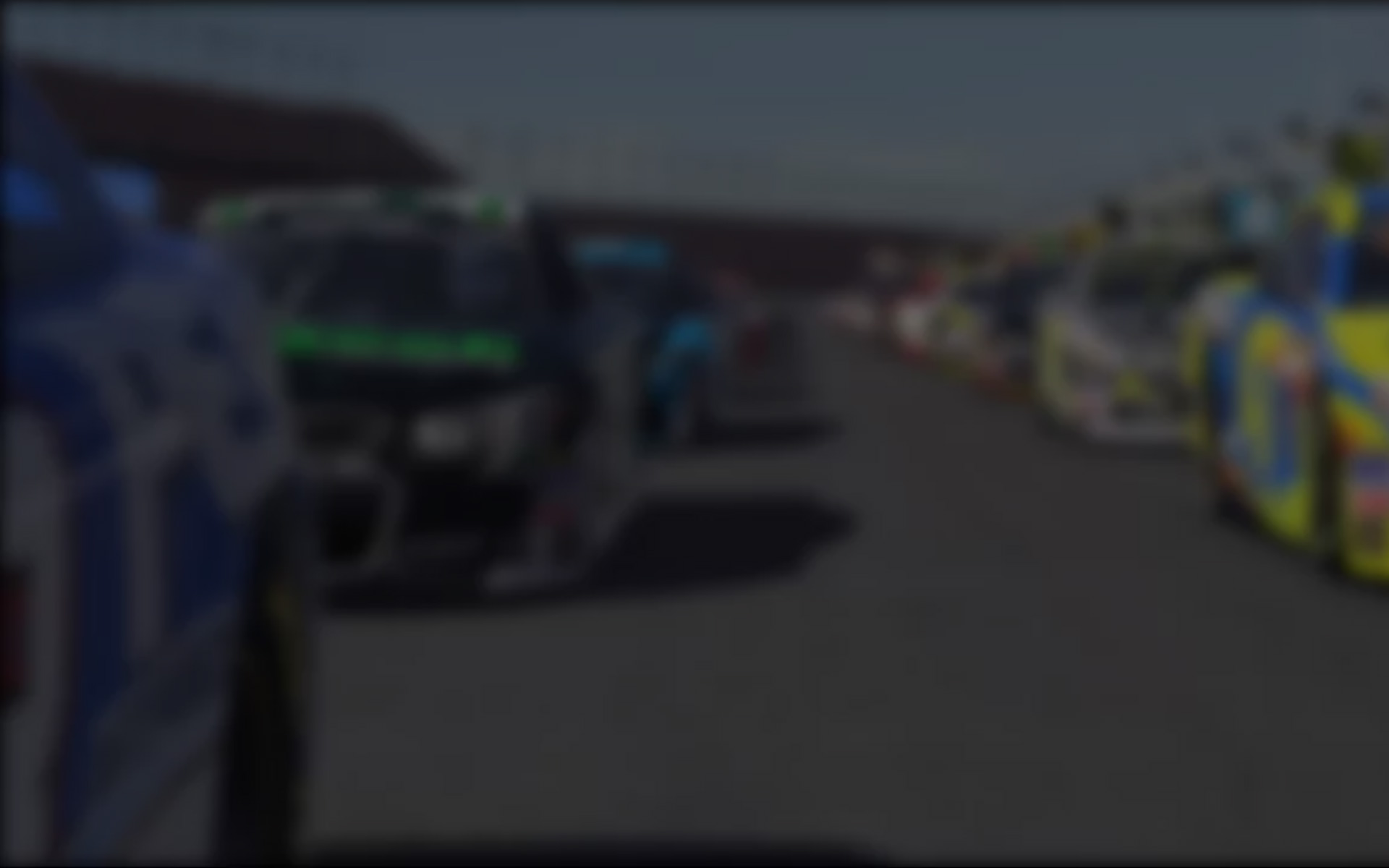 All News: Press Coverage News
Stay in the loop on all things iRacing with this pipeline for iRacing news, media coverage and important announcements. We'll always keep our fans and partners up to date on the latest happenings, from industry news and event coverage to important iRacing developments. We cover insider news, professional racing and general sim gaming to keep you informed on everything in the racing realm. iRacing is constantly expanding its lineup of racecars and tracks, as well as adding features and partnerships to make your iRacing experience better, so be sure to check back often to get the inside scoop on everything iRacing.
---
October 28th, 2010 by DavidP
World's Premier Racing Game Launches Inaugural Grand Prix Series With today' launch of the Williams-Toyota FW31 at iRacing.com anyone anywhere in the world with a PC, a broadband internet connection and an inexpensive driving game steering-wheel-and-pedal set can experience the thrill of driving a contemporary grand prix car.  The announcement, which has been highly anticipated by racing fans and driving game enthusiasts, was made by Tony Gardner, president of iRacing.com.
October 22nd, 2010 by KevinB
BEDFORD, MA (October 22, 2010) – Beginning next month sports car racing fans and racing game enthusiasts world-wide will be able to compete with one another in online, multi-class races sanctioned by GRAND-AM, the road-racing arm of NASCAR, and organized by iRacing.com, the world's leader in internet-based motorsport competition. The announcement of the GRAND-AM iRacing.com … Read the Rest »
October 8th, 2010 by KevinB
Top Gear Magazine features iRacing Greger Huttu and his first experience in a non-simulated racecar. Top Gear – Greger Huttu Story
October 5th, 2010 by DavidP
iRacing.com has added Dover International Speedway to its ever growing catalogue of race tracks.  Known as The Monster Mile, Dover is a real beast of a race track, exactly one mile in length and featuring 24 degree banked turns – not to mention a 46 foot tall, muscle-bound, statue outside the gates named "Miles the Monster."  One of only two tracks on the NASCAR Sprint Cup circuit paved with concrete, Dover has been a fixture on the NASCAR schedule since 1969 with a list of winners that reads like a Who's Who of NASCAR including Bobby Allison and Richard Petty, who each won seven times at Dover. Dover is also unique in that the track is part of a larger sports and entertainment complex that includes a hotel, gaming casino and harness racing track.  But it's the mechanical ponies – as in the 750+ horsepower NASCAR Sprint Cup machines and their sibling Nationwide and Camping World Truck Series racers – that grab the attention of motorsports fans twice a year.  Up to 135,000 people from the Mid-Atlantic and beyond flock to the track for two big NASCAR weekends in the Spring and Fall.  Now, thanks to iRacing's three dimensional laser-scanning technology, its members can also enjoy racing on the Monster Mile
September 17th, 2010 by DavidP
iRacing continued its Japanese expansion with today's announcement that Twin Ring Motegi, Suzuka Circuit and Tsukuba Circuit will join Okayama International Circuit on its growing list of global racing facilities.  In addition, iRacing will also be augmenting its line-up of virtual race cars with the Mazda Roadster and MX-5 Cup racing cars.  The announcement was made by iRacing president, Tony Gardner, in conjunction with this weekend's running of the Japan 300 IZOD IndyCar Series race at Twin Ring Motegi. "When we announced last spring that Okayama was joining iRacing, we promised there would be more tracks and cars of particular interest to our Japanese members," Gardner said.  "Now we're pleased to announce that our members in Japan, and elsewhere in the world, will be able to compete themselves with other drivers in Japan and elsewhere in the world on exact virtual versions of the tracks that are home to Japan's two most important races, this weekend's Japan 300 and next month's Japanese Grand Prix, in precise digital versions of the Dallara Indy car and AT&T Williams FW31 grand prix car.  Tsukuba Circuit is popular with Japanese drivers, who enjoy its demanding technical nature, and we believe our members world-wide will enjoy driving on our virtual version." According to Gardner, the AT&T Williams FW31 and the Mazdas will be available to iRacing members later this fall, and the four Japanese tracks will be available during the course of the next year.  Laser scanning of all four tracks and related data gathering will begin in November. The four new race tracks cover the gamut of motorsports activities in Japan.  Twin Ring Motegi boasts a 1.5 mile, egg-shaped oval, together with a state-of-the-art road course facility including a 12 turn, 2.9 mile circuit as well as two smaller club tracks.  Suzuka Circuit features a unique cross-over design in its signature 17 turn 3.6 mile circuit and, like Twin Ring Motegi, several shorter configurations.  Tsukuba Circuit is a short, but testing road course packing everything from fast, sweeping turns to hairpins and medium speed corners into its 1.2 mile layout while Okayama International Circuit (which hosted two Pacific Grand Prix Formula One races in the 1990s) mixes a series of flowing corners and straightaways with a technical infield section over the course of 2.3 miles.
July 29th, 2010 by DavidP
New Features Make World's Leading Online Racing Service Easier and More Fun For the more than 20,000 race gamers and other racing enthusiast members of iRacing.com, the online racing experience just keeps getting better.  The latest quarterly update to the iRacing.com service, released earlier this week, introduces new and enhanced features that will make the racing more fun, more convenient, and more realistic than ever. "One of the great things about iRacing's internet-based model is that it allows us to regularly add new features and content and tweak existing ones seamlessly, without inconvenience to our members," said Tony Gardner, iRacing.com's president.  "When a member logs on, his or her software is automatically updated." Gardner noted that while minor changes are made frequently, larger enhancements are normally implemented about every 90 days. "When we opened our doors to the public two years ago, iRacing.com was already the most accurate racing simulation available to the public, and provided the best racing experience ever," Gardner said.  "But we told those first subscribers that this was just the beginning, that we'd make the service better and better.  We've lived up to that promise.
March 18th, 2010 by DavidP
Historic Connecticut Facility is Latest Online Racing Short Track For 70 years Thompson International Speedway has challenged New England's finest racing drivers.  With the announcement that iRacing.com will add the legendary Connecticut track to its inventory, fans of the legendary high-banked, five-eighths mile oval and short-track online racing enthusiasts around the world will soon be able to measure themselves against a track that in its history has sent drivers to the winner's circle in the Daytona 500 and success on the NASCAR Sprint Cup circuit. "I'm pleased that we've been able to put together this alliance with iRacing.com," said Jonathan Hoenig, the track's director of business development and marketing and the fourth generation of his family to be involved with Thompson International Speedway.  "The timing couldn't be better as we use innovative technology and other modern business management tools to move the sport of short-track racing forward for the benefit of both fans and participants." "Our fans are loyal and enthusiastic," Hoenig said.  "Many of them would be on the track racing if they could – and now through iRacing.com, they will be able to race on an exact digital duplicate of the speedway when they're not attending races. We look forward to our local fans and racing game enthusiasts from all over the world being able to participate in online racing series that include Thompson International Speedway." Hoenig, who holds an MBA degree from Pepperdine University and whose great-grandfather began construction of the speedway in 1938, also noted that as host to a NASCAR touring series and seven of its own racing classes, each year the track saw a number of drivers make their maiden appearances.  "Just as many NASCAR Sprint Cup stars such as Joey Logano and Martin Truex, Jr.
March 5th, 2010 by DavidP
Virtual Version of Historic European Circuit Open to Online Racers World-Wide Circuit Park Zandvoort, one of Europe's most historic motorsports venues, is now available to online racers around the world through iRacing.com's internet-based virtual-racing service.  iRacing's first offering on the European continent is a millimeter-precise rendering of the undulating Dutch seaside circuit, from the famed Tarzanbocht hairpin to the daunting Scheivlak curve and the Arie Luyendijkbocht honoring the two-time Indy 500 winner who cut his racing teeth at Zandvoort. "Circuit Park Zandvoort is one of Europe's most iconic race tracks," says Divina Galica, iRacing's director of partner relations and former Formula One driver. "There's some great history at Zandvoort, with new history being made every year with the Formula 3 Masters and DTM events, together with a full schedule of national and club events
December 1st, 2009 by DavidP
Two celebrated race tracks half a world apart are set to become a part of iRacing.com in 2010.  Circuit Zolder, a home of the Belgian Grand Prix during the 1970s and '80s, will join Silverstone, Brands Hatch, Oulton Park and Zandvoort among iRacing's first European circuits, while Oran Park Raceway will pair with Phillip Island as the first two Australian facilities on the service.
November 3rd, 2009 by DavidP
Tight Competition for Big Prize Highlights 12-Week Season of Virtual Racing The prize? The chance for a paid-for arrive-and-drive ride in the 2010 VW Jetta TDI Cup.  The result?  Twelve weeks of hard racing among 600 competitors climaxed by a two-race final-weekend shootout between real-world kart racers Wyatt Gooden, 21, and Carl Modoff, 20, with the championship – and the shot at a real-world drive next year – going to Gooden by the narrowest of margins. Gooden has the opportunity to build on his karting and iRacing success in the SCCA Pro Series VW Jetta TDI Cup