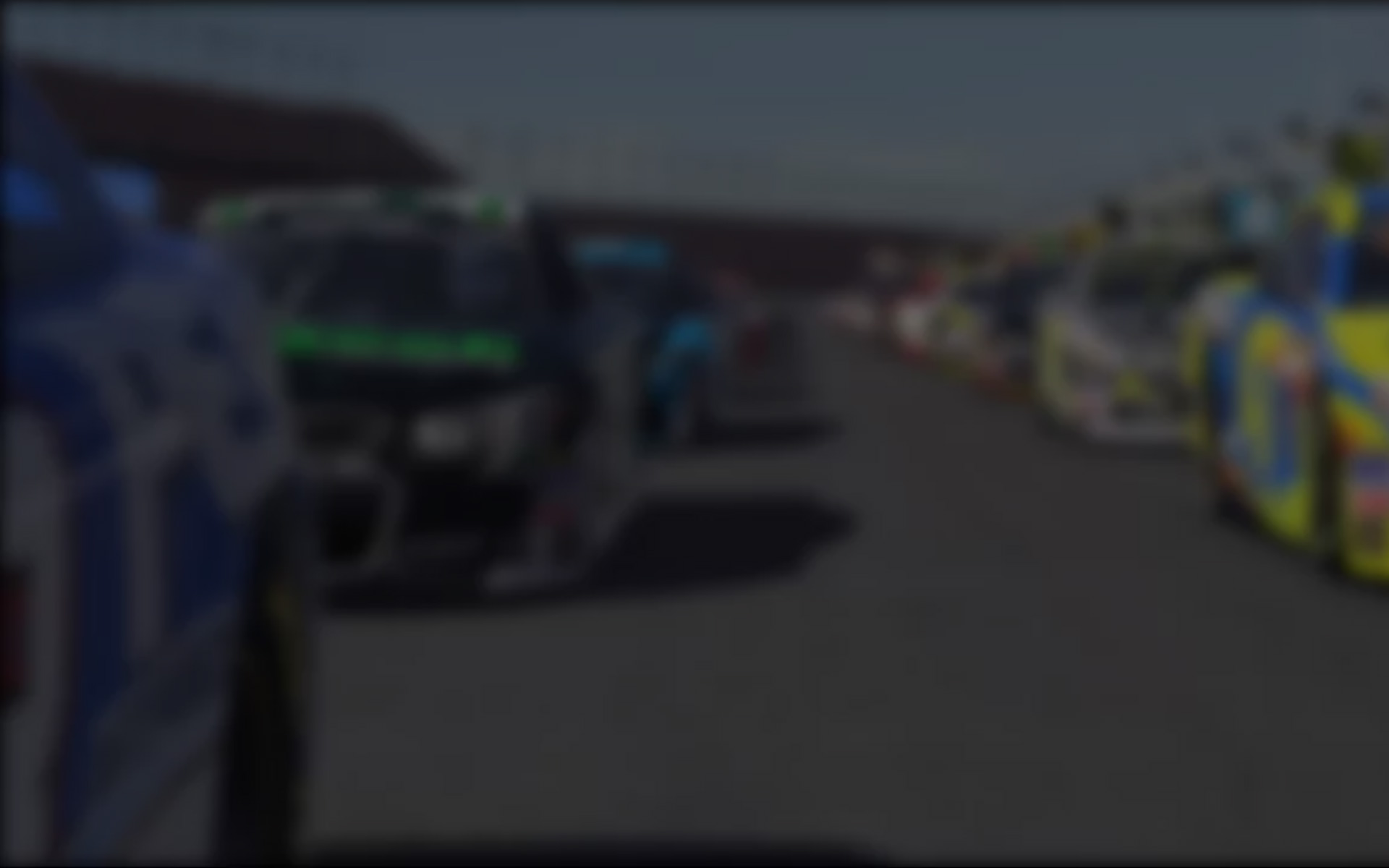 All News: Press Coverage News
Stay in the loop on all things iRacing with this pipeline for iRacing news, media coverage and important announcements. We'll always keep our fans and partners up to date on the latest happenings, from industry news and event coverage to important iRacing developments. We cover insider news, professional racing and general sim gaming to keep you informed on everything in the racing realm. iRacing is constantly expanding its lineup of racecars and tracks, as well as adding features and partnerships to make your iRacing experience better, so be sure to check back often to get the inside scoop on everything iRacing.
---
October 29th, 2009 by DavidP
Qualifying and Racing in Ultra-Realistic Racing Simulators Highlight Fans' Race Day Experience If the two living members of the NASCAR Hall of Fame's inaugural class of inductees, Richard Petty and Junior Johnson, are still wondering who's the better racer, they won't need to order new helmets and driving uniforms to find out; they can just show up on May 23, 2010, the day of their formal induction into the Hall of Fame, and answer the question behind the wheel of one of the 15 iRacing.com-powered NASCAR stock car simulators located in the Hall.
October 26th, 2009 by GregH
For Virtual Racers, a League of Their Own New York Times – Full Article
September 10th, 2009 by DavidP
It's perhaps the most famous race track in the world, and today an exact digital version of the legendary Indianapolis Motor Speedway becomes available to members of iRacing.com's virtual racing service. iRacing's millimeter-accurate reproduction of The Brickyard (or just "the Speedway" as motorsports veterans often refer to it) is priced for iRacing members at $25.00.
September 10th, 2009 by KevinB
The L & H 500 at Phillip Island, ninth round of the V8 Supercar Championship Series – top auto-racing attraction in motorsport-mad Australia – kicks off this Friday at the eponymous race track on the popular Australian island tourist destination. In celebration of the event, iRacing.com has announced agreements to include both the historic Phillip Island Grand Prix Circuit and the 2009 Ford Falcon "FG01" V8 Supercar in iRacing's internet-based motorsport simulation service. "One of our initiatives this year has been to expand our list of tracks and cars to reflect the international nature of our membership," said Steve Myers, iRacing's executive producer, noting that earlier this year the company had begun work on England's Brands Hatch and Oulton Park and Circuit Club Zandvoort in the Netherlands
August 22nd, 2009 by KevinB
iRacing.com to Put IndyCar Series Fans in the Driver's Seat: Virtual Indy 500 Next May Highlights Partnership with Indy Racing League, Indianapolis Motor Speedway and Dallara Sonoma, CA (August 22, 2009) – IndyCar Series racing fans won't just be able to attend the Indianapolis 500 in person next year, or watch the broadcast at home – on the 2010 Memorial Day weekend anyone in the world who has a PC and a broadband internet connection will be able to drive in a stunningly realistic virtual version of the race. It's not just the sleek lines of the Dallara I 09 IndyCar that are precisely captured in iRacing.com's virtual version, the digital race car's mechanical elements are all modeled with the highest possible level of fidelity such that the digital car's performance is essentially identical to its real-world counterpart. Under the terms of a multi-year partnership with the Indy Racing League, iRacing.com's motorsport simulation service will offer fans the opportunity to compete in virtual versions of IndyCar Series and Firestone Indy Lights races on a variety of tracks, including Indianapolis Motor Speedway, beginning this fall
May 16th, 2009 by Jay
NASCAR and iRacing.com Motorsport Simulations announced today that the two organizations are joining forces to create a NASCAR-sanctioned online racing series, a new competition division that will be licensed by NASCAR and organized and hosted by iRacing. Beginning early in 2010, NASCAR fans anywhere in the world will be able to log onto the internet and compete against one another, as well as a number of NASCAR drivers, in an official NASCAR series featuring digital duplicates of real-world NASCAR cars and tracks in the most realistic NASCAR racing environment ever created. "The online world is an ever growing marketplace filled with NASCAR fans.
May 11th, 2009 by KevinB
Marcos Ambrose is competing these days on America's NASCAR Sprint Cup circuit, but his heart and his racing roots are in his native Australia. That's why he's partnering with iRacing.com Motorsport Simulations, the global leader in on-line auto racing competition, to expand the presence of the company's internet racing service in Australia and New Zealand. Marcos Ambrose smiles after completing a session on the iRacing.com simulation service
May 7th, 2009 by KevinB
Sports Car Club of America, Inc. and iRacing.com Motorsport Simulations, LLC have jointly announced a multi-year partnership naming iRacing.com the "Official Motorsport Simulation of SCCA." As part of the overall partnership, iRacing.com has also introduced the SCCA Spec Racer Ford to its service.
April 25th, 2009 by KevinB
Volkswagen of America, Inc. and its SCCA Pro Racing Jetta TDI Cup series have announced a partnership with iRacing.com Motorsport Simulations, LLC, that will allow the racing series to utilize iRacing's online racing simulations to further enhance training and recruiting capabilities. The partnership will aid in current Jetta TDI Cup driver training and identify driver candidates for future seasons
April 17th, 2009 by Tony Gardner
NASCAR's fastest race track, Talladega Superspeedway, is now available to iRacing.com members, and a new version of Chevrolet's racing stock car – the Impala SS, as raced in NASCAR's Nationwide Series – will join the iRacing fleet within the next two weeks. "Talladega Superspeedway is host to some of the legendary races in the history of motorsport, and now our members will be able to make personal racing history of their own," said Tony Gardner, iRacing's president. "And we expect our members to enjoy competing at Talladega and elsewhere with this new version of the Chevy Impala SS.