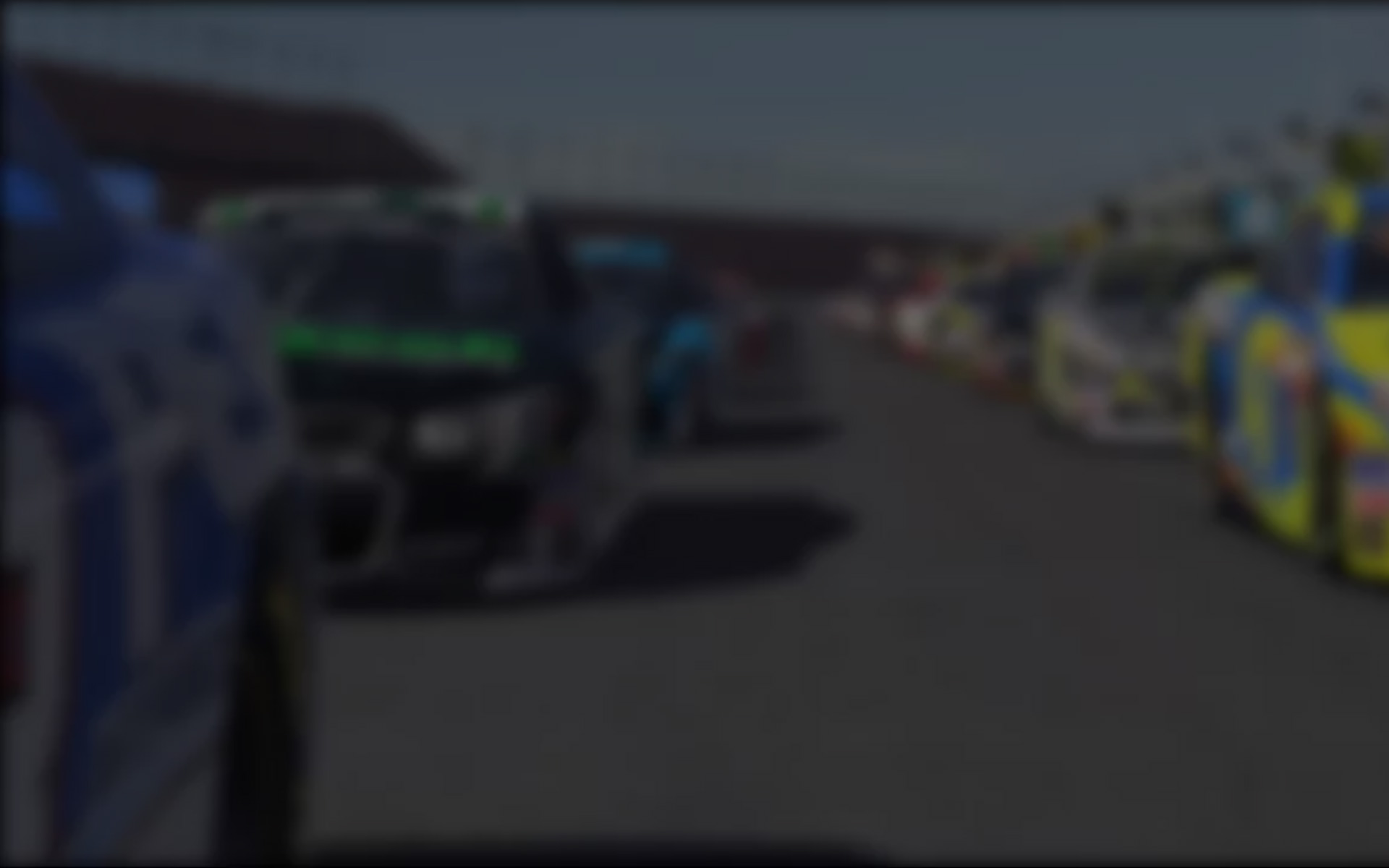 All News: Press Coverage News
Stay in the loop on all things iRacing with this pipeline for iRacing news, media coverage and important announcements. We'll always keep our fans and partners up to date on the latest happenings, from industry news and event coverage to important iRacing developments. We cover insider news, professional racing and general sim gaming to keep you informed on everything in the racing realm. iRacing is constantly expanding its lineup of racecars and tracks, as well as adding features and partnerships to make your iRacing experience better, so be sure to check back often to get the inside scoop on everything iRacing.
---
July 29th, 2010 by DavidP
New Features Make World's Leading Online Racing Service Easier and More Fun For the more than 20,000 race gamers and other racing enthusiast members of iRacing.com, the online racing experience just keeps getting better.  The latest quarterly update to the iRacing.com service, released earlier this week, introduces new and enhanced features that will make the racing more fun, more convenient, and more realistic than ever. "One of the great things about iRacing's internet-based model is that it allows us to regularly add new features and content and tweak existing ones seamlessly, without inconvenience to our members," said Tony Gardner, iRacing.com's president.  "When a member logs on, his or her software is automatically updated." Gardner noted that while minor changes are made frequently, larger enhancements are normally implemented about every 90 days. "When we opened our doors to the public two years ago, iRacing.com was already the most accurate racing simulation available to the public, and provided the best racing experience ever," Gardner said.  "But we told those first subscribers that this was just the beginning, that we'd make the service better and better.  We've lived up to that promise.
March 18th, 2010 by DavidP
Historic Connecticut Facility is Latest Online Racing Short Track For 70 years Thompson International Speedway has challenged New England's finest racing drivers.  With the announcement that iRacing.com will add the legendary Connecticut track to its inventory, fans of the legendary high-banked, five-eighths mile oval and short-track online racing enthusiasts around the world will soon be able to measure themselves against a track that in its history has sent drivers to the winner's circle in the Daytona 500 and success on the NASCAR Sprint Cup circuit. "I'm pleased that we've been able to put together this alliance with iRacing.com," said Jonathan Hoenig, the track's director of business development and marketing and the fourth generation of his family to be involved with Thompson International Speedway.  "The timing couldn't be better as we use innovative technology and other modern business management tools to move the sport of short-track racing forward for the benefit of both fans and participants." "Our fans are loyal and enthusiastic," Hoenig said.  "Many of them would be on the track racing if they could – and now through iRacing.com, they will be able to race on an exact digital duplicate of the speedway when they're not attending races. We look forward to our local fans and racing game enthusiasts from all over the world being able to participate in online racing series that include Thompson International Speedway." Hoenig, who holds an MBA degree from Pepperdine University and whose great-grandfather began construction of the speedway in 1938, also noted that as host to a NASCAR touring series and seven of its own racing classes, each year the track saw a number of drivers make their maiden appearances.  "Just as many NASCAR Sprint Cup stars such as Joey Logano and Martin Truex, Jr.
March 5th, 2010 by DavidP
Virtual Version of Historic European Circuit Open to Online Racers World-Wide Circuit Park Zandvoort, one of Europe's most historic motorsports venues, is now available to online racers around the world through iRacing.com's internet-based virtual-racing service.  iRacing's first offering on the European continent is a millimeter-precise rendering of the undulating Dutch seaside circuit, from the famed Tarzanbocht hairpin to the daunting Scheivlak curve and the Arie Luyendijkbocht honoring the two-time Indy 500 winner who cut his racing teeth at Zandvoort. "Circuit Park Zandvoort is one of Europe's most iconic race tracks," says Divina Galica, iRacing's director of partner relations and former Formula One driver. "There's some great history at Zandvoort, with new history being made every year with the Formula 3 Masters and DTM events, together with a full schedule of national and club events
December 1st, 2009 by DavidP
Two celebrated race tracks half a world apart are set to become a part of iRacing.com in 2010.  Circuit Zolder, a home of the Belgian Grand Prix during the 1970s and '80s, will join Silverstone, Brands Hatch, Oulton Park and Zandvoort among iRacing's first European circuits, while Oran Park Raceway will pair with Phillip Island as the first two Australian facilities on the service.
November 3rd, 2009 by DavidP
Tight Competition for Big Prize Highlights 12-Week Season of Virtual Racing The prize? The chance for a paid-for arrive-and-drive ride in the 2010 VW Jetta TDI Cup.  The result?  Twelve weeks of hard racing among 600 competitors climaxed by a two-race final-weekend shootout between real-world kart racers Wyatt Gooden, 21, and Carl Modoff, 20, with the championship – and the shot at a real-world drive next year – going to Gooden by the narrowest of margins. Gooden has the opportunity to build on his karting and iRacing success in the SCCA Pro Series VW Jetta TDI Cup
October 29th, 2009 by DavidP
Qualifying and Racing in Ultra-Realistic Racing Simulators Highlight Fans' Race Day Experience If the two living members of the NASCAR Hall of Fame's inaugural class of inductees, Richard Petty and Junior Johnson, are still wondering who's the better racer, they won't need to order new helmets and driving uniforms to find out; they can just show up on May 23, 2010, the day of their formal induction into the Hall of Fame, and answer the question behind the wheel of one of the 15 iRacing.com-powered NASCAR stock car simulators located in the Hall.
October 26th, 2009 by GregH
For Virtual Racers, a League of Their Own New York Times – Full Article
September 10th, 2009 by DavidP
It's perhaps the most famous race track in the world, and today an exact digital version of the legendary Indianapolis Motor Speedway becomes available to members of iRacing.com's virtual racing service. iRacing's millimeter-accurate reproduction of The Brickyard (or just "the Speedway" as motorsports veterans often refer to it) is priced for iRacing members at $25.00.
September 10th, 2009 by KevinB
The L & H 500 at Phillip Island, ninth round of the V8 Supercar Championship Series – top auto-racing attraction in motorsport-mad Australia – kicks off this Friday at the eponymous race track on the popular Australian island tourist destination. In celebration of the event, iRacing.com has announced agreements to include both the historic Phillip Island Grand Prix Circuit and the 2009 Ford Falcon "FG01" V8 Supercar in iRacing's internet-based motorsport simulation service. "One of our initiatives this year has been to expand our list of tracks and cars to reflect the international nature of our membership," said Steve Myers, iRacing's executive producer, noting that earlier this year the company had begun work on England's Brands Hatch and Oulton Park and Circuit Club Zandvoort in the Netherlands
August 22nd, 2009 by KevinB
iRacing.com to Put IndyCar Series Fans in the Driver's Seat: Virtual Indy 500 Next May Highlights Partnership with Indy Racing League, Indianapolis Motor Speedway and Dallara Sonoma, CA (August 22, 2009) – IndyCar Series racing fans won't just be able to attend the Indianapolis 500 in person next year, or watch the broadcast at home – on the 2010 Memorial Day weekend anyone in the world who has a PC and a broadband internet connection will be able to drive in a stunningly realistic virtual version of the race. It's not just the sleek lines of the Dallara I 09 IndyCar that are precisely captured in iRacing.com's virtual version, the digital race car's mechanical elements are all modeled with the highest possible level of fidelity such that the digital car's performance is essentially identical to its real-world counterpart. Under the terms of a multi-year partnership with the Indy Racing League, iRacing.com's motorsport simulation service will offer fans the opportunity to compete in virtual versions of IndyCar Series and Firestone Indy Lights races on a variety of tracks, including Indianapolis Motor Speedway, beginning this fall