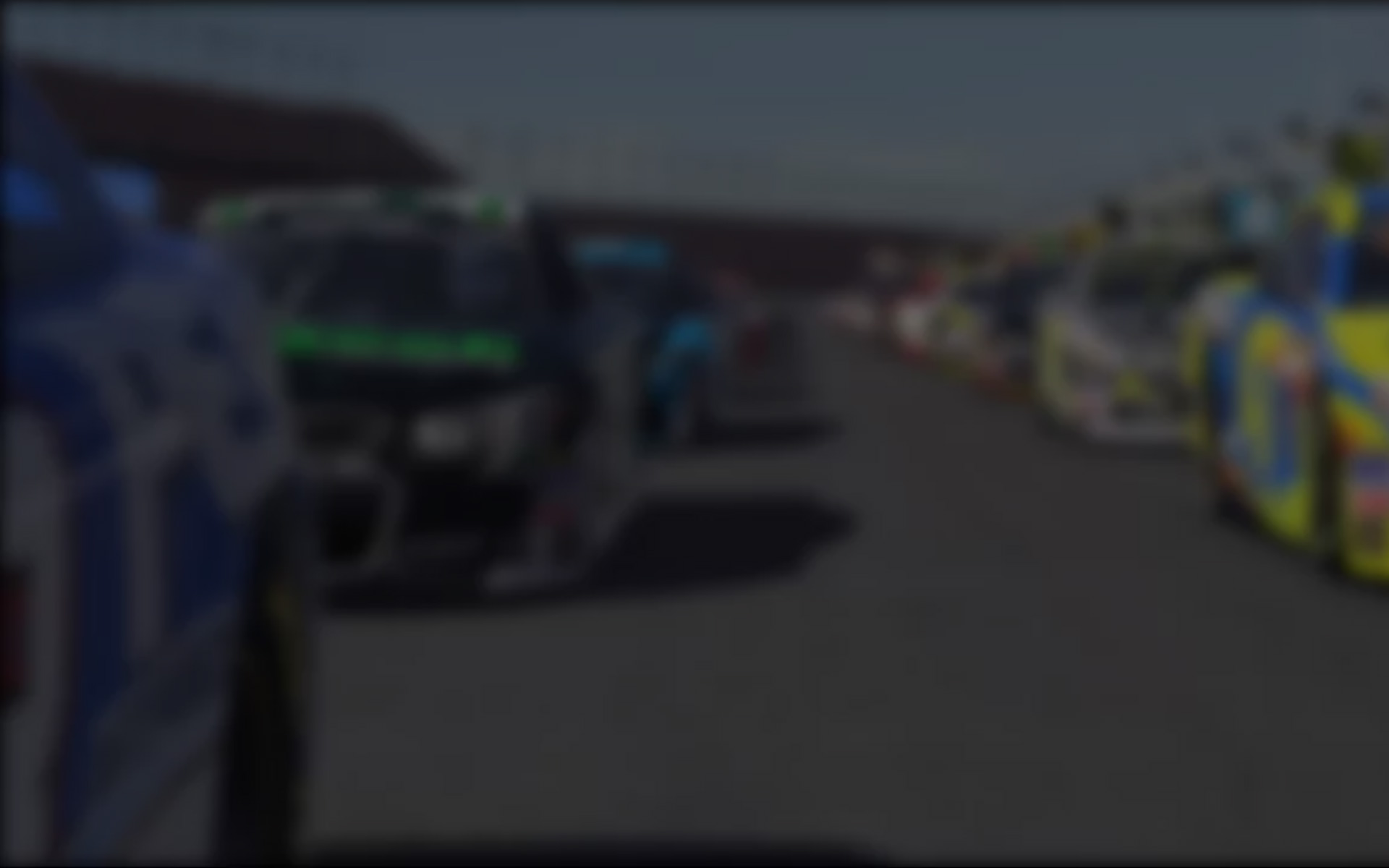 Week Three of the NASCAR iRacing.com Class B Series found the series in the northeast at the "Magic Mile," aka New Hampshire Motor Speedway.  A flat, one mile track that provides a lot of action, NHMS has been a stop on the Class B Series since its introduction in to the iRacing.com service.
David Cater worked his brand of magic to best 465 sim-racers in overall points for the week, taking home 302 points in two starts.  Cater would win both his starts, with his points coming from the Friday night Strength of Field event.  30 sim-racers went to battle on the Granite State's one mile oval for 90 laps. Although Ryan Luza dominated the early portion of the online race, he ran into trouble with less than twenty laps left and finished a disappointing 17th.  Simon Crochart followed Cater to the line to finish second with Blake Brown, Justin Kirby and John Gregorio rounding-out the top five.
Points for the week would mirror the SoF race with Cater collecting 302 points for the win and Crochart earning 291 points for his second place finish with Brown, Kirby and Gregorio completed the top five in weekly points.
Luza had the consolation of claiming the overall pole for the week with a blistering lap of 29.459 seconds lap, almost a full tenth of a second faster than second fastest Ashley Miller. Chuck Sweeting made 24 starts during the week, the most of any driver, while Sascha Wesler started 11 races and visited victory lane seven times to lead the series in wins.  11 top five finishes for Todd Hendrick put him atop the stats in that category.
Crochart leads the overall standings following New Hampshire with a 116 point lead over Cater.  Alex Scribner sits third, two points behind Cater, with Brandon Coppinger fourth and Kirby completing the top five after three weeks of NiCBS competition.
Week Four sees the NASCAR iRacing.com Class B Series heading to the high banks of the famous Daytona International Speedway in Daytona Beach, Florida for a week of restrictor plate racing.  Find out what all goes down on the beach next week only on inRacingNews.com.
---
You may also like...
---